Graney: Josh McDaniels should begin evaluations by looking in mirror
Updated January 8, 2023 - 6:07 am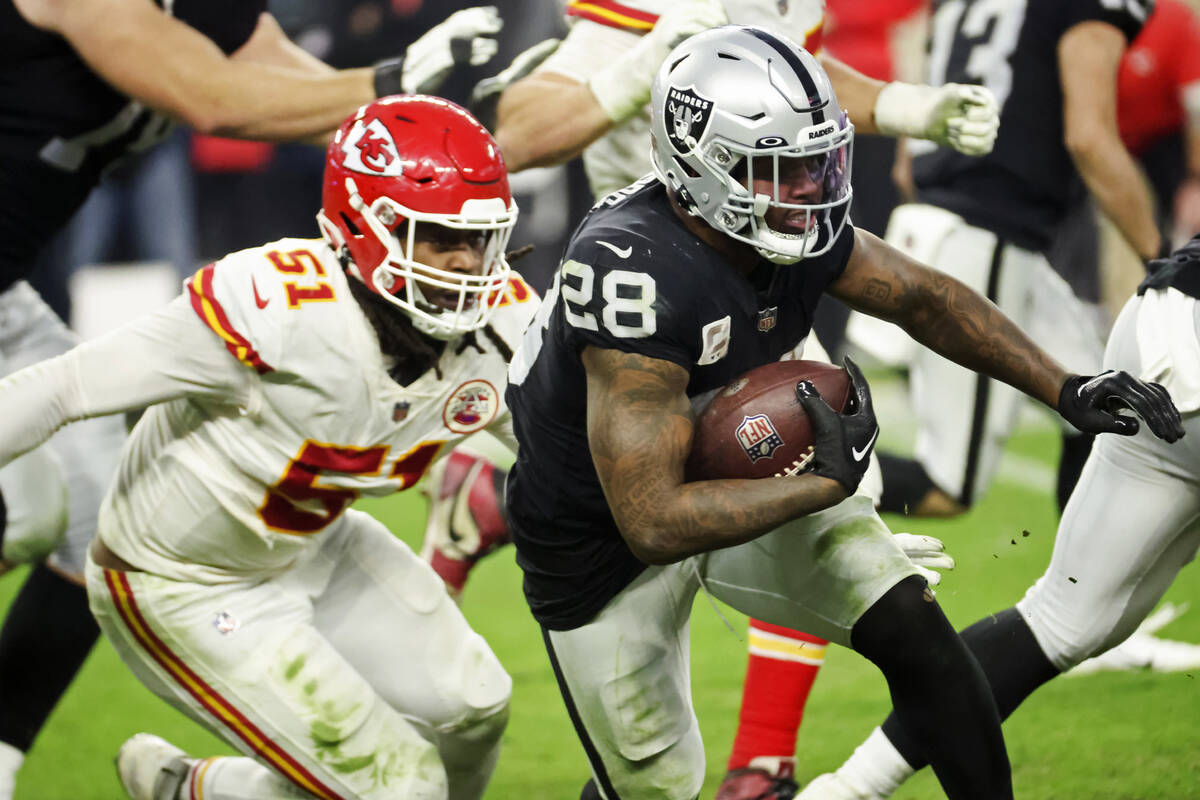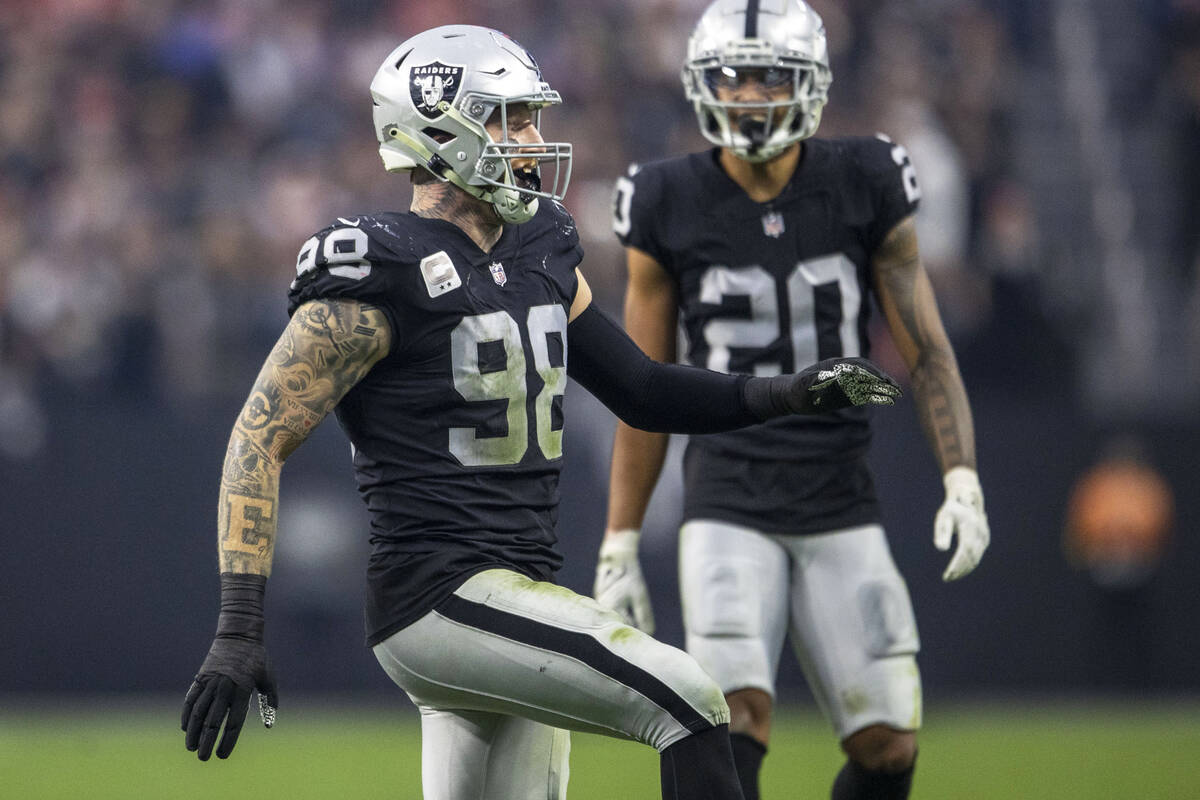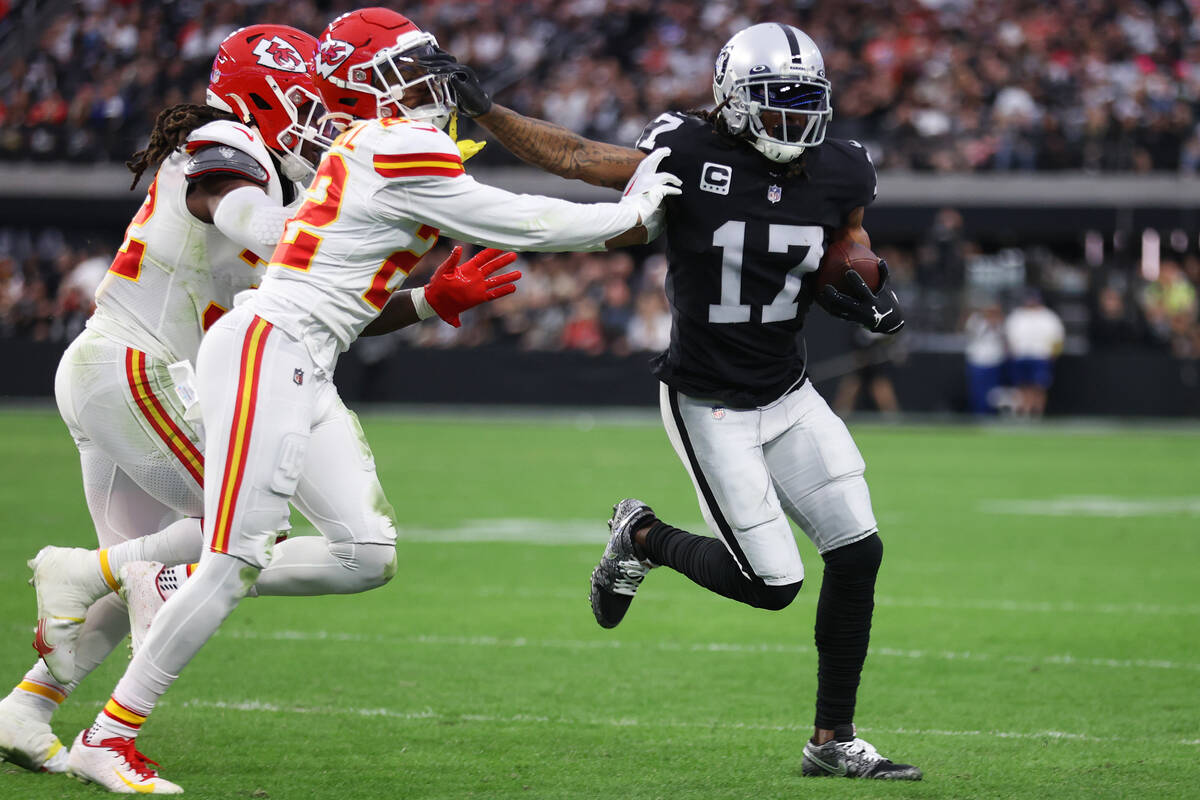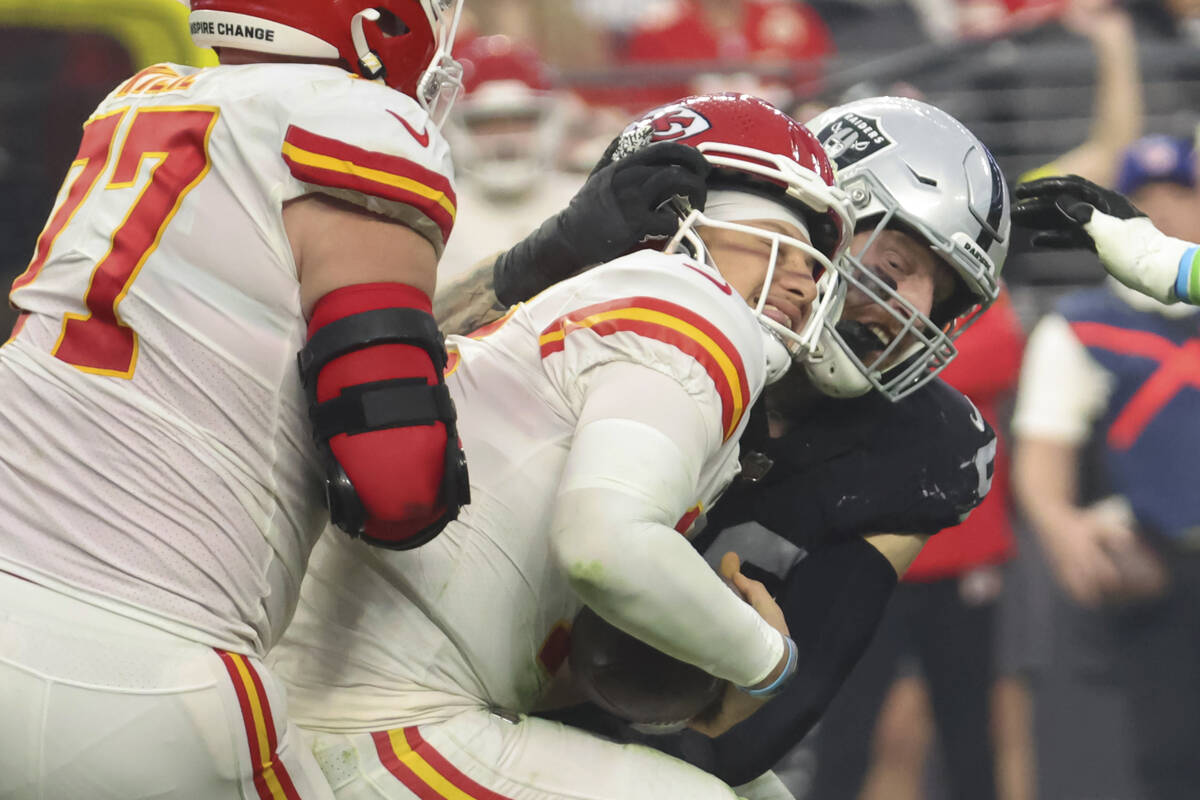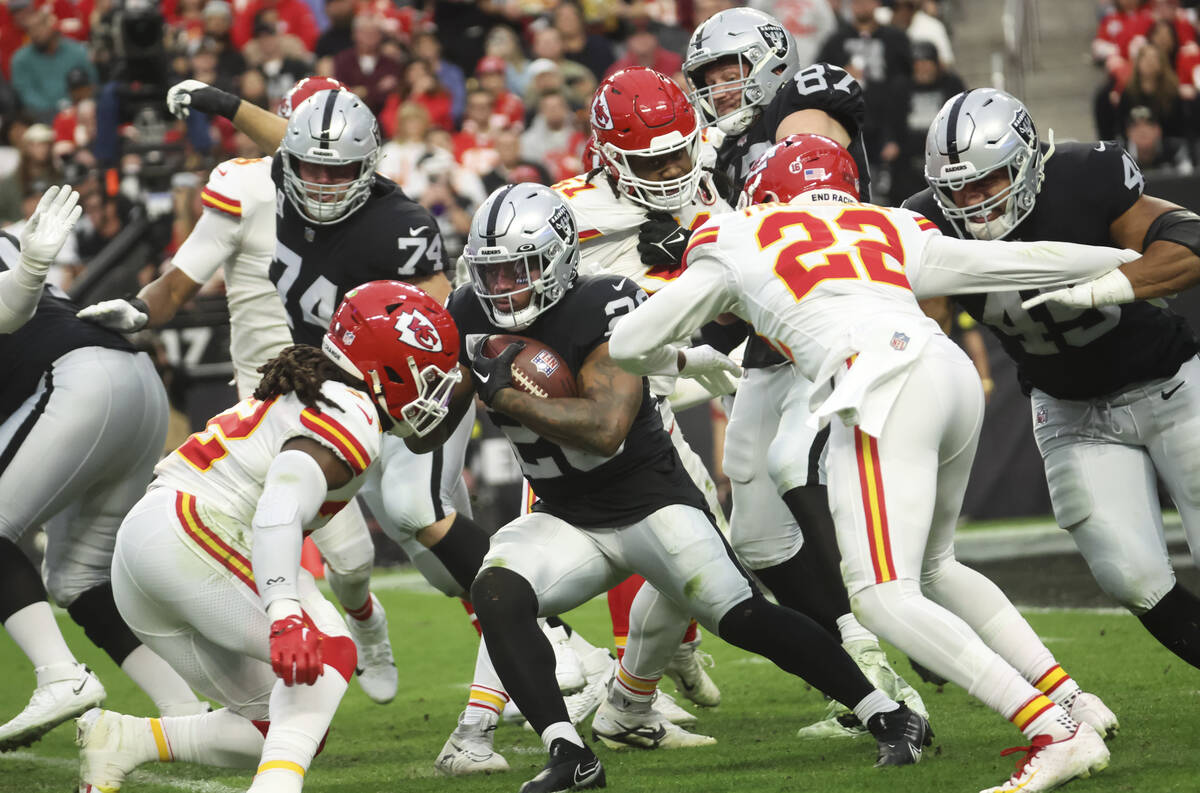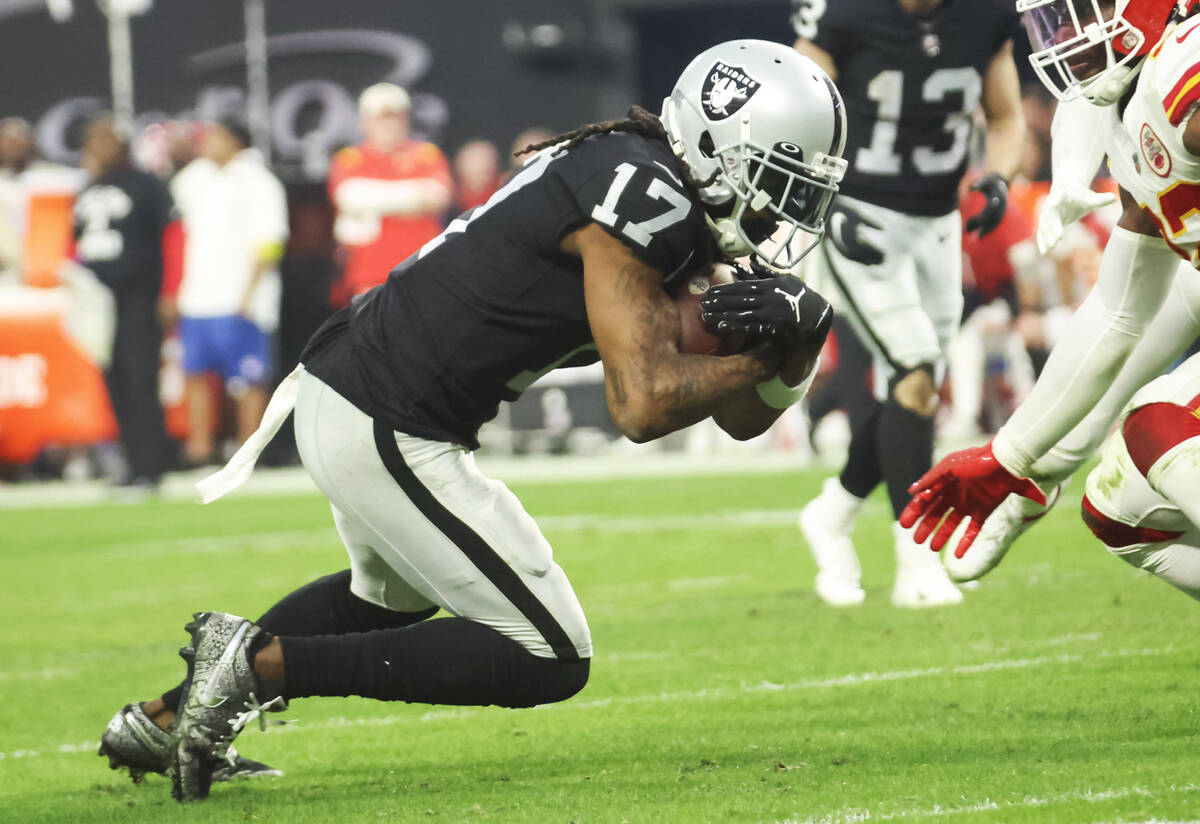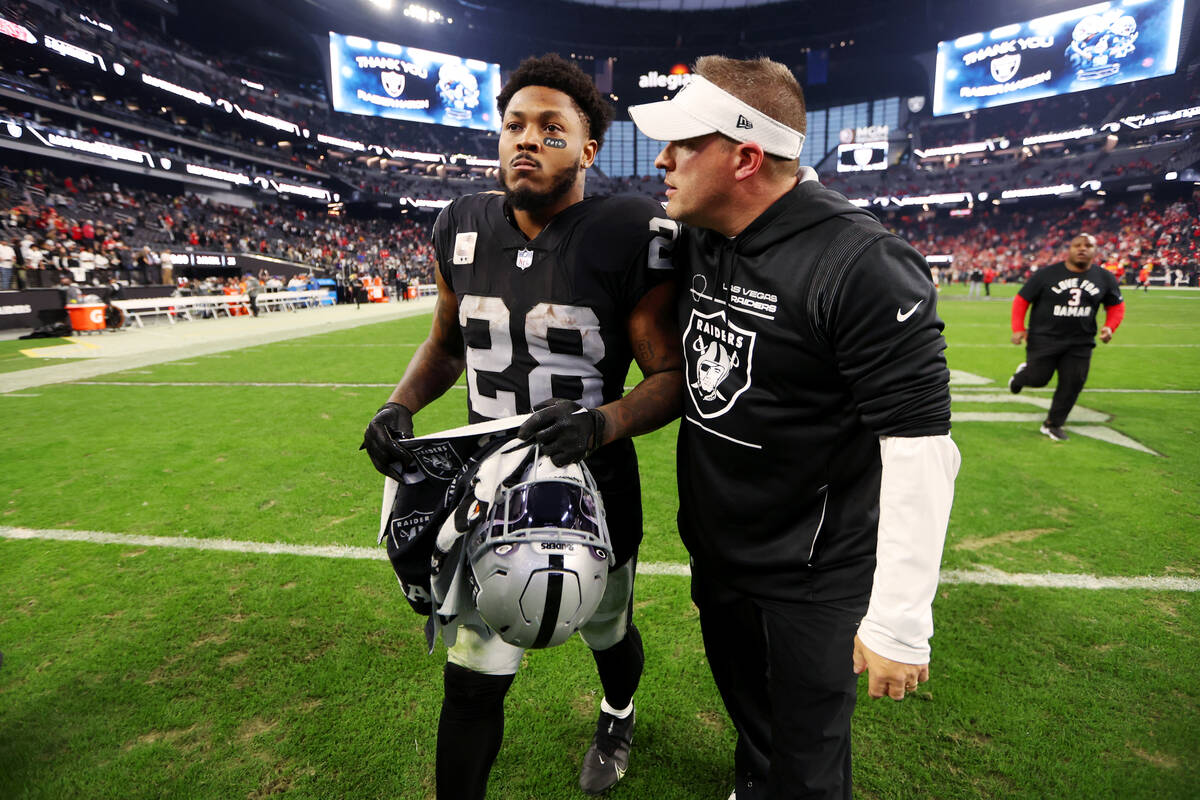 Josh McDaniels knows people are sick and tired of hearing about it. They should be. The process should have produced better than a 6-11 record.
It should have delivered more success.
It's over. Thankfully. The Raiders ended their season with a 31-13 loss to the Chiefs on Saturday at Allegiant Stadium, a game that was decided by halftime and played the final 30 minutes by teams itching to travel their separate ways.
It means McDaniels and his team limp into an offseason sure to produce much change, the first-year coach of the Raiders who should begin evaluations by looking in the closest mirror.
He has to be better. So does his staff. So does general manager Dave Ziegler in crafting a roster capable of being more than an afterthought in the AFC West.
McDaniels has said it often. It all begins with him. No truer words.
"I'm not going to grade anyone," he said. "We are what we are. I know there are things I can do better. I'll evaluate myself first and try to do a better job of what I'm doing and what I'm responsible for. I'll try to do that for our entire team."
So much for history
They're just the fourth team in NFL history to have a 1,500-yard receiver (Davante Adams) and rusher (Josh Jacobs) and yet still finished 6-11. They received another Pro Bowl season from one of the game's best edge rushers (Maxx Crosby) and still finished 6-11.
That's what happens when you blow double-digit leads in six games and lose five of them. When you never addressed one of your team's biggest needs and weaknesses (offensive line) all season. When you have a defense that must be rebuilt from the next missed tackle and blown coverage on up.
That's a failure of coaching and management.
"We have changes to make, but there is time for that," said Adams, who spent his first year with the Raiders breaking Tim Brown's single-season receiving record. "Just have to get your mind in the right place and hold things together and be a presence. I've been in this position before when you come up a little bit short.
"Any time you don't make the playoffs — I'm not going to label or put a title on it — but it's always frustrating when you don't win."
It was shown by actions to be a win-now mantra when Ziegler and McDaniels assumed control. The moves they made — be it via trade or free-agent signings — more than suggested theirs was a goal to have instant success.
Put it this way: There wasn't much talk about needing time for the process to develop a year ago. Nobody suggested this would be a long-term build.
But losing has a way of altering the messaging from up top. So if this is where the Raiders stand now — needing time to find the correct answers — the pressure on those asking the questions and making decisions should be even more profound.
McDaniels said there isn't a specific timeline in which to predict how long the process might take.
That's also something one says when 6-11.
Earn your wins
They need a starting quarterback. Jarrett Stidham wasn't very good in his second career start Saturday, but things do go awry when you're running for your life. They need to re-sign Jacobs. They need to completely re-evaluate a majority of defensive personnel, including the staff paid to coach it. They need to (finally) address that offensive line.
McDaniels: You win in the NFL by earning it.
The Raiders didn't do much of that this season.
"We're going to be hard at work," McDaniels said. "We know what we want to do and what we want to accomplish. We didn't come here just to go through it. That's not our intentions.
"We have a lot of things to evaluate, obviously."
Start with coaching and management. Begin working yourself down.
Make that your process.
Ed Graney is a Sigma Delta Chi Award winner for sports column writing and can be reached at egraney@reviewjournal.com. He can be heard on "The Press Box," ESPN Radio 100.9 FM and 1100 AM, from 7 a.m. to 10 a.m. Monday through Friday. Follow @edgraney on Twitter.