Graney: Pete DeBoer won't dwell on past as Stars meet Knights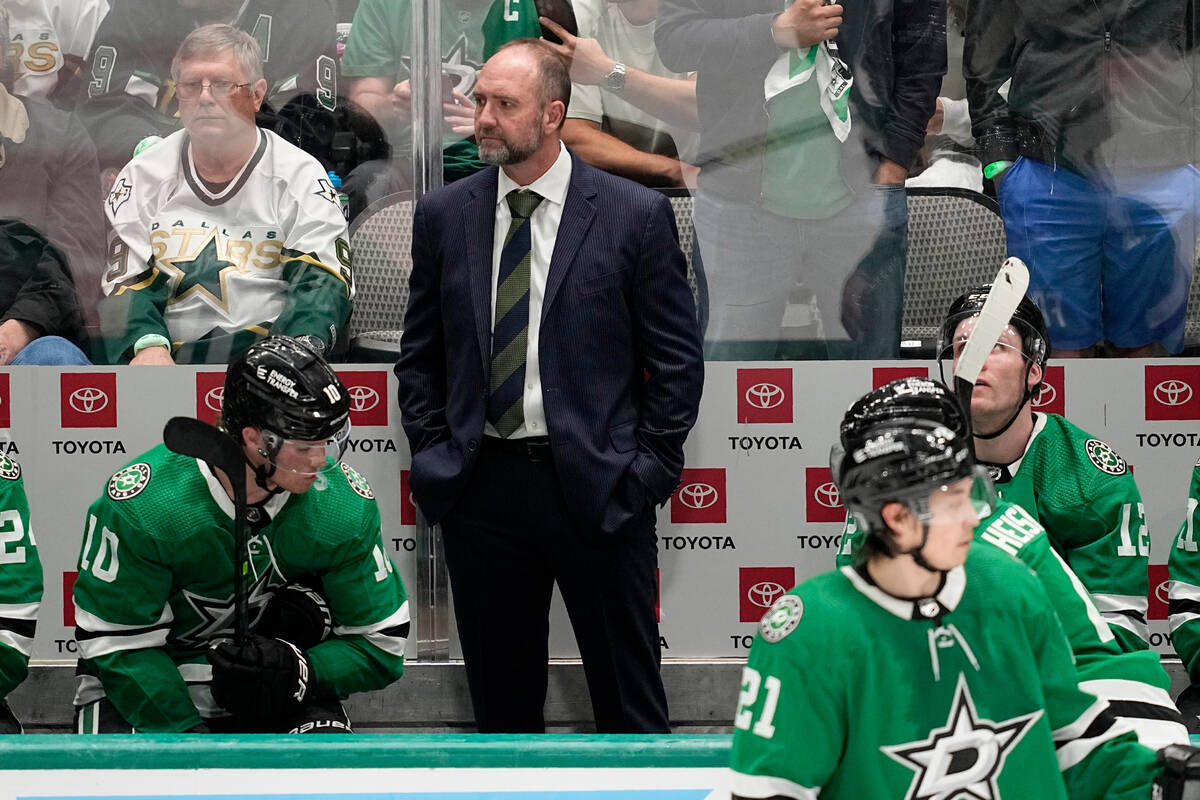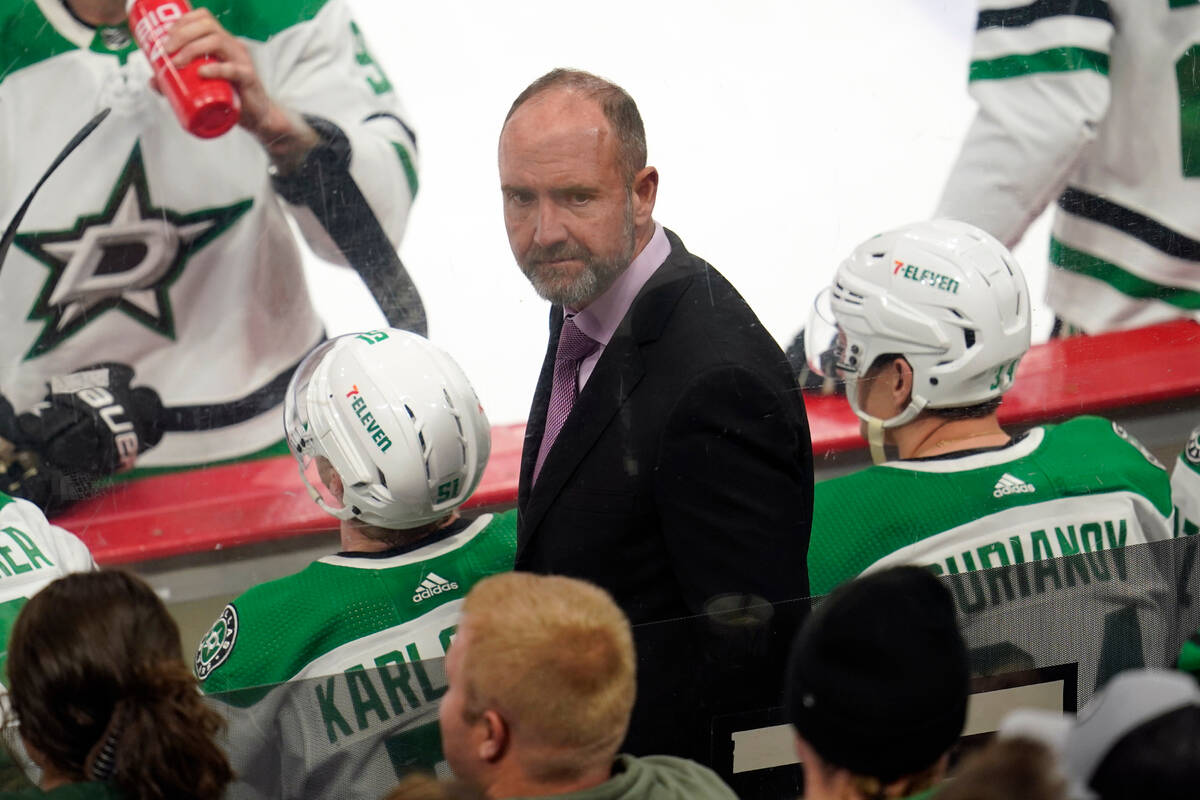 It was mentioned to Pete DeBoer in January, this idea that his Dallas Stars team might meet the Golden Knights in the Western Conference final.
This was his response: "You know what? If I hadn't gone through what I did last year, where I coached in the All-Star Game (in Las Vegas) two weeks from now and then was out of a job four months later, I probably might (think of it that way). (But) I'm not counting on anything. I'm not taking anything for granted right now."
He can.
It's happening.
Some extra juice
DeBoer as the former Knights coach leads the Stars into Game 1 of this Stanley Cup playoff semifinal Friday at T-Mobile Arena, the place where he delivered much success in 2½ years before being fired in May 2022.
You can openly disagree with the Knights jettisoning DeBoer (I have often and still do) and yet understand the wonderful job Bruce Cassidy has done in his first year as coach. He has been terrific. They are not mutually exclusive. One has nothing to do with the other.
But it wouldn't make much sense if DeBoer didn't have some extra juice for the series given how things ended with the Knights. His final team missed the playoffs for the first time since the organization entered as an expansion franchise in 2017. It also had 500 man games lost to injury.
"Pete's a great coach," Knights center Chandler Stephenson said. "Has a winning playoff record. Been here before. Not a surprise to see him and his team having success."
Jim Nill knew DeBoer for years before hiring him. The Stars general manager watched as his coach came up through the ranks, from places such as Kitchener and Plymouth of the Ontario Hockey League to making the prodigious step of juniors to the NHL. From their time together with Team Canada.
From when DeBoer coached in Florida and New Jersey and San Jose and Las Vegas, taking the Devils and Sharks to the Stanley Cup Final.
"I asked him what needed to change and how we could be better to be champions," Nill said of interviewing DeBoer. "He dissected our team. What he talked about in those meetings he brought from Day One. He's very honest. There were things he wanted to change.
"A lot of times you interview someone and they say certain things, but then don't implement them. He did. And here we sit today."
They are different teams than when Dallas went 3-0 against the Knights in the regular season. Mark Stone didn't play in any of those games for Vegas, and Adin Hill, now the team's No. 1 goalie, will face Dallas for the first time this season.
Jack Eichel and Shea Theodore also missed time against the Stars.
A much different look.
Not looking back
DeBoer on Thursday called it ironic that he is back coaching in Las Vegas so soon in such a significant moment. But he had his tribute video and standing ovation in January, answered all the questions about his firing and facing the Knights, officially put his time in Las Vegas in the rearview mirror and was all-in with the Stars.
Said his team is about to enter one of the toughest road venues in the NHL. Knows it all too well. This time, as he did with San Jose and earlier this season, he'll experience it from the visiting bench.
"It's a little weird," Knights defenseman Brayden McNabb said. "It doesn't really matter this time of year. Pete did a great job here. It was fun playing for him. He's a good coach, but now he's in the way of where we want to be."
DeBoer wouldn't give that a thought in January, not a hint that he was for a second thinking about both teams advancing to the final four of the NHL playoffs.
He can now.
It's happening.
Ed Graney is a Sigma Delta Chi Award winner for sports column writing and can be reached at egraney@reviewjournal.com. He can be heard on "The Press Box," ESPN Radio 100.9 FM and 1100 AM, from 7 to 10 a.m. Monday through Friday. Follow @edgraney on Twitter.