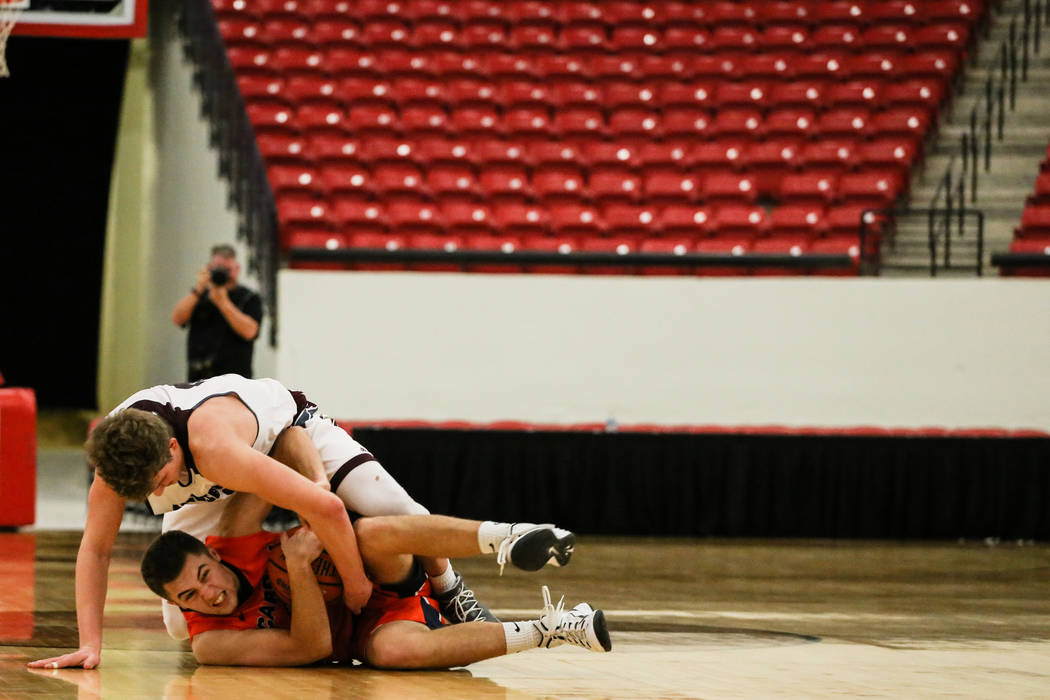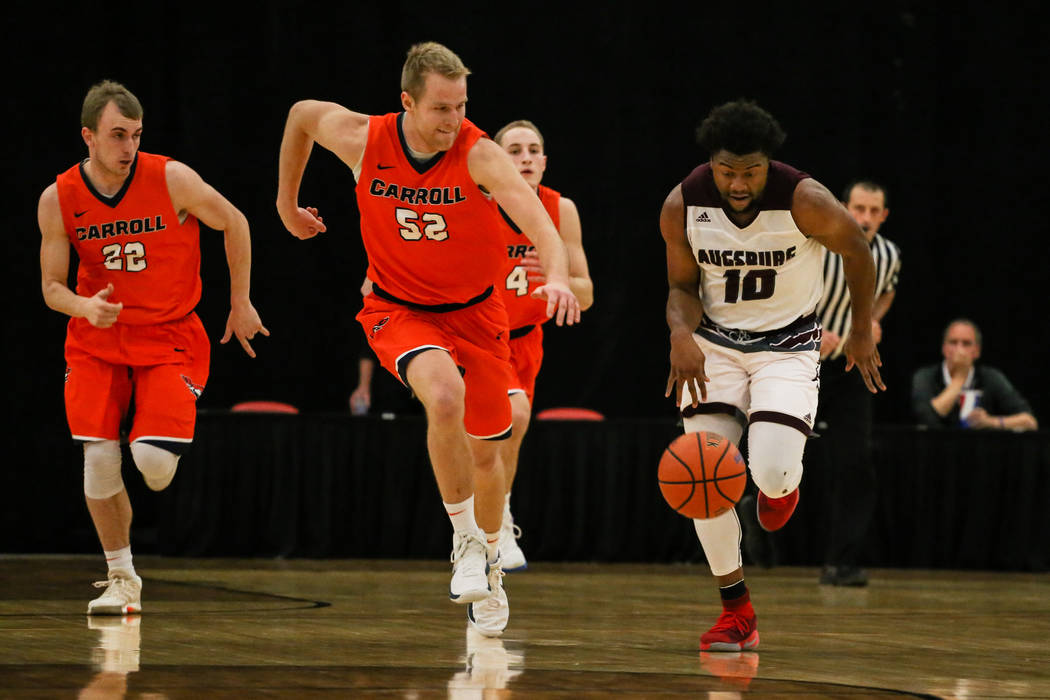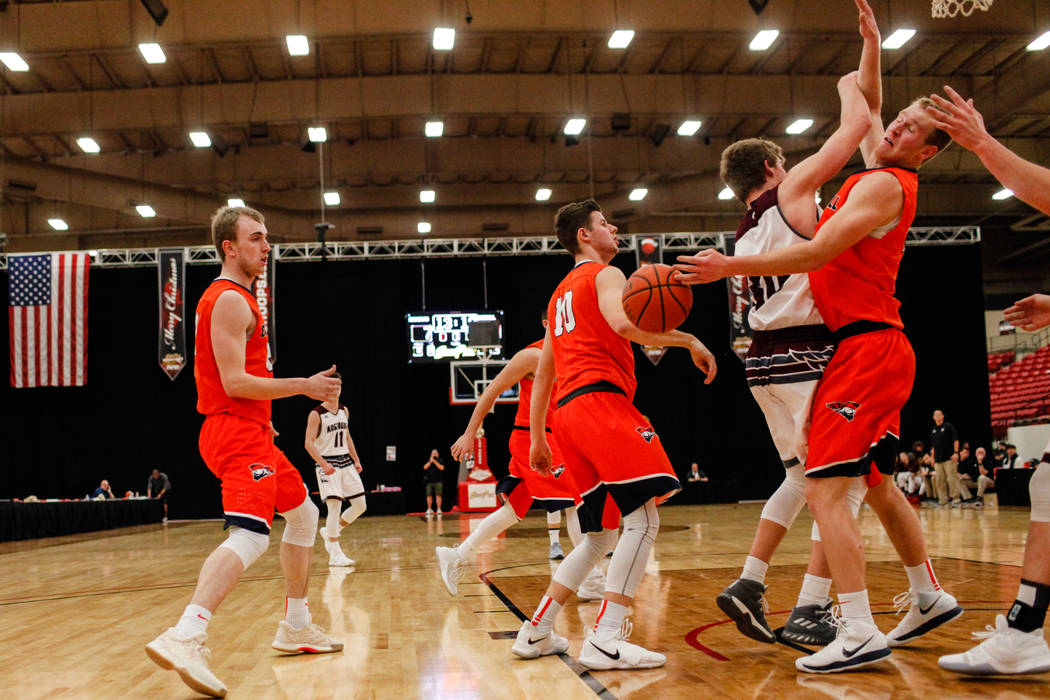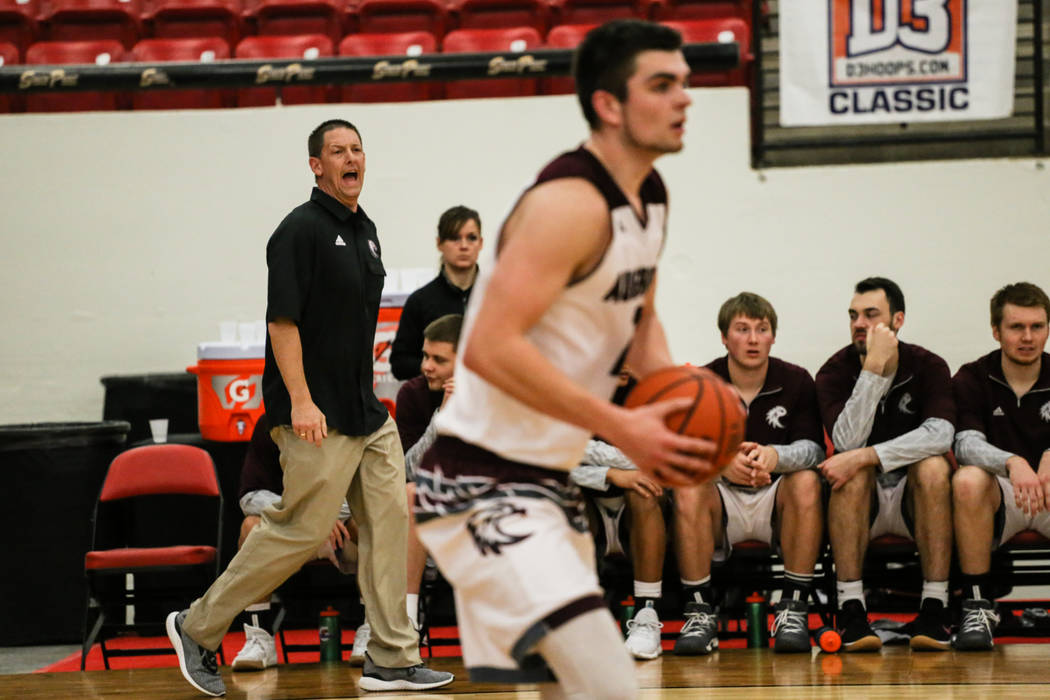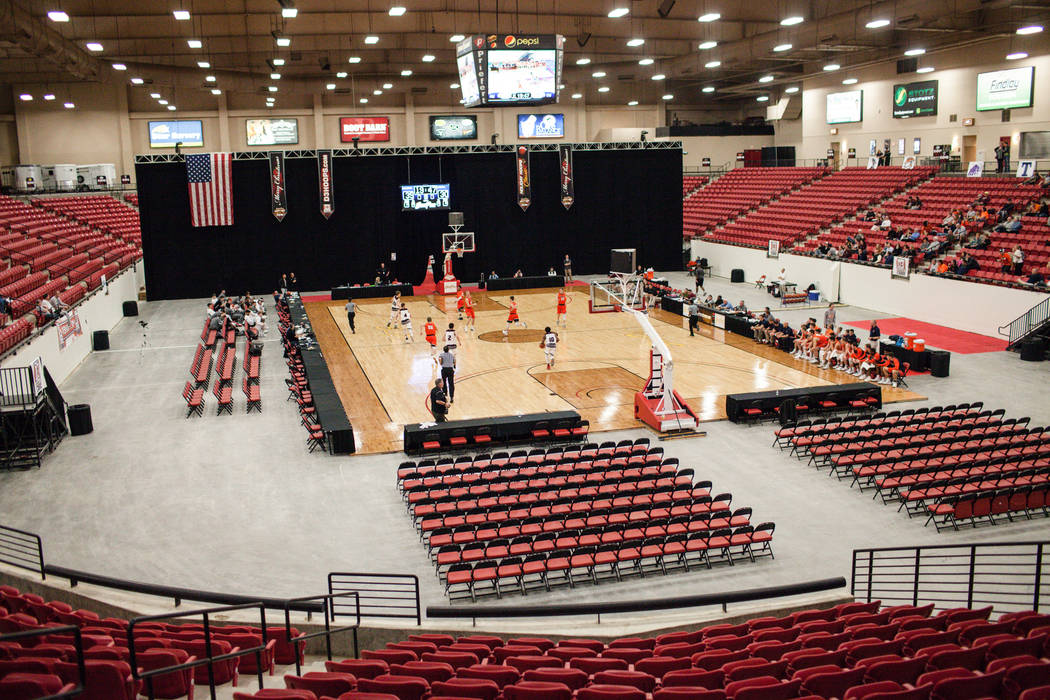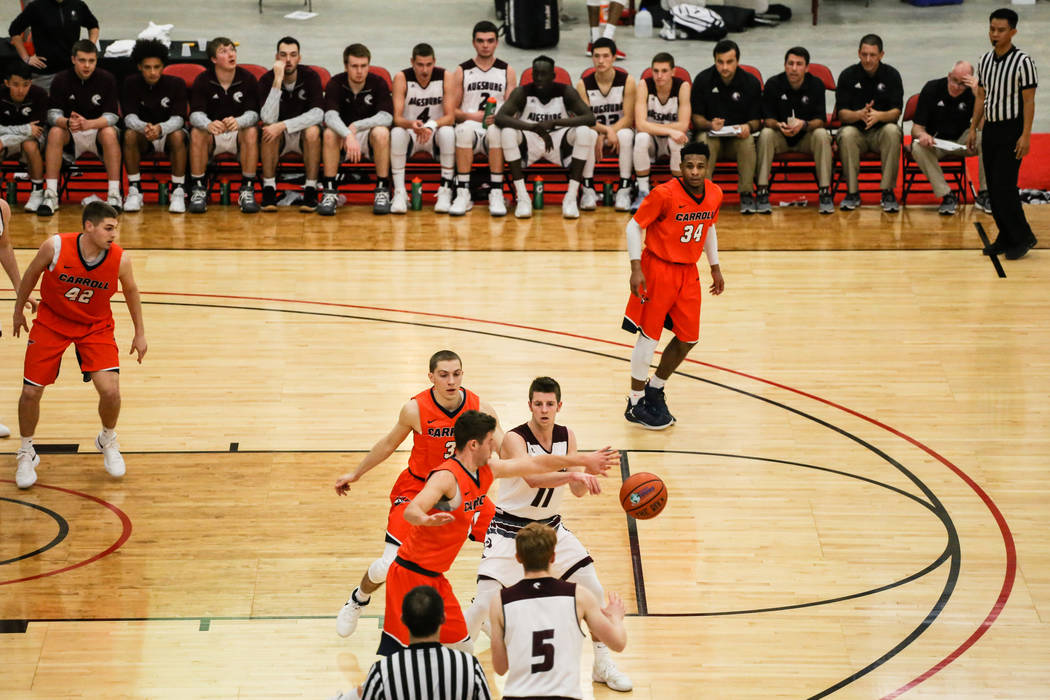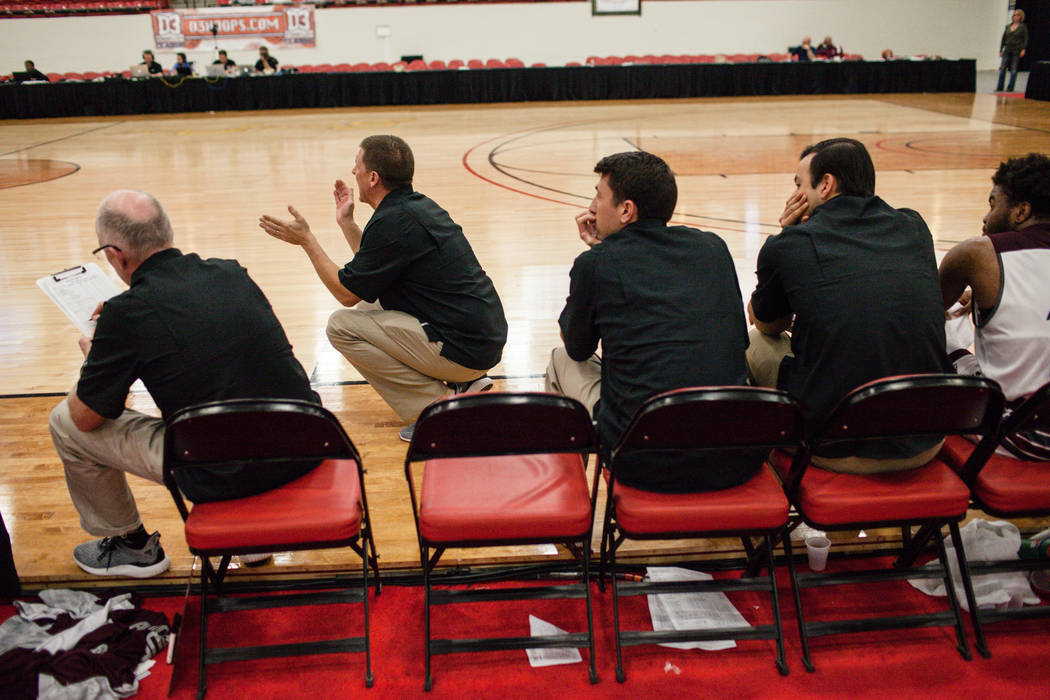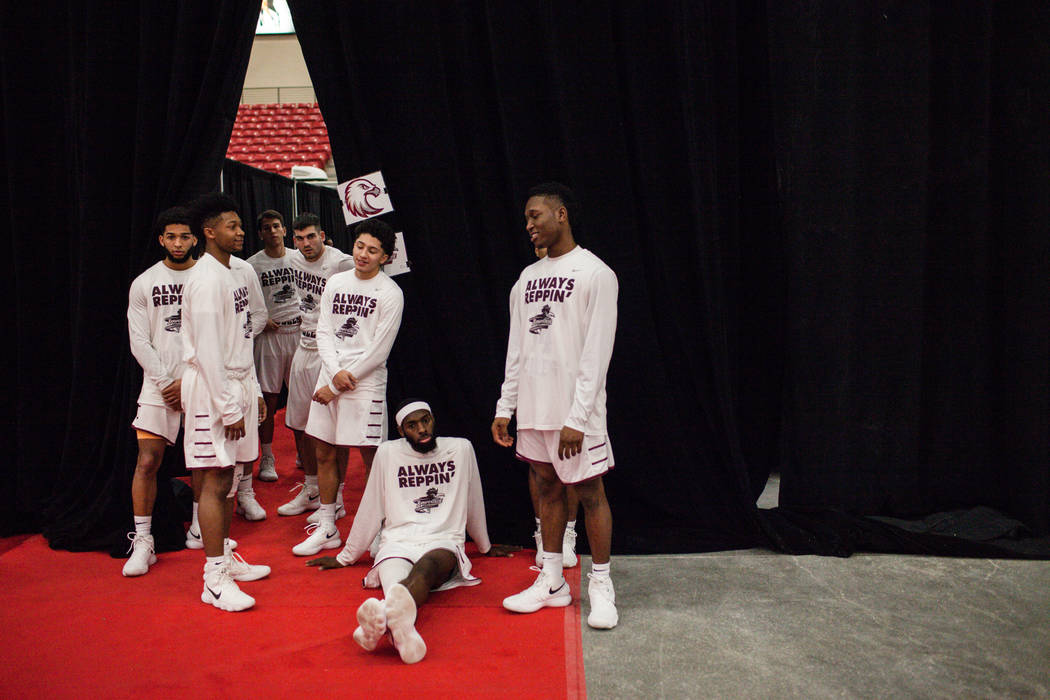 On the concourse above section 114 a classic John Deere tractor and front loader were parked in repose. It was three days after Christmas at South Point Arena. The banners of the teams playing in this year's D3hoops.com Classic were hung from the railing with care.
One team was called the Battling Bishops.
There were Mammoths and Pipers and Lutes and Pointers and Banana Slugs. One team simply answered to Dutch. The Central College Dutch, from Pella, Iowa, which produced Vern Den Herder of the old Miami Dolphins' "No Name Defense."
There were rows of empty seats, making the modest-sized arena seem more vast. But there also is a palpable quaintness to Division III basketball that is felt when the little schools with the unusual nicknames play basketball below the rim and strictly for the fun of it.
In the first game Thursday, Augsburg University of Minnesota — the Auggies — defeated Carroll College of Wisconsin 74-69. There were no scholarships. There were no dunks. There were a lot of floor burns caused by guys with high GPAs diving on loose basketballs as if they were live grenades.
In chatting with Aaron Griess, the Auggies coach in his 13th season, it was learned that Augsburg is a private liberal arts college in downtown Minneapolis than enrolls about 3,800. The University of Minnesota is across the street, Griess said. Minnesota has an enrollment of more than 44,000.
Across the street, but worlds apart.
"Planets apart. Galaxies apart," said Griess, who played at Colorado College and was an assistant at Chaminade in Hawaii before he took the Augsburg job and invested in a snow shovel and earmuffs. It was 9 below zero when the Auggies left the Twin Cities. There was enthusiastic talk during a 30-second timeout about checking out the South Point pool.
Of the 17 floor burn specialists on the Augsburg roster, 15 are from Minnesota, representing towns such as Buffalo, Rogers, Inver Grove Heights, Burnsville, Savage, Sauk Rapids, Apple Valley, Fridley, Shakopee, Forest Lake and Chisago City. Some of these places sound like John Deere tractor and front loader towns. In reality, most are Minneapolis suburbs.
But the most famous Auggie of all hails from a little town in North Dakota called Mayville. Robert Luther Olson — better known as Lute — played for Augsburg and started his coaching career in the Minnesota outposts of Mahnomen and Two Harbors. Another former Auggie, Devean George, played 11 seasons in the NBA and earned three championship rings with the Lakers.
If you can play, they will find you. Provided it's not snowing too hard.
After the Auggies were through setting screens, making free throws and playing help defense, Aaron Griess was asked how many times his players had dunked this season.
"I think we've had one," he said on the South Point concourse.
What about floor burns from diving on loose basketballs as if they were live grenades?
"I think we're up to about 60."
Down on the court, Ohio Wesleyan was playing its first-round game against Ramapo of New Jersey. It would only be a matter of time until there was a loose ball, and several Battling Bishops would dive on it.
0:02
— The NBA's G League — which was called the D-League before Gatorade jumped on board — was in the news for the wrong reason this week as two Memphis Hustle players were kicked off an American Airlines flight after being accused of stealing blankets given to them by passengers sitting in first class. The Hustle coach is former UNLV assistant (under Bill Bayno) Glynn Cyprien, who took to Twitter to complain about his guys being falsely accused by flight attendants.
American Airlines Needs Sensitivity Training to Attendants on flights dealing with Humans & Blankets! 👎🏾✈️🤷🏾‍♂️

— Glynn Cyprien (@CoachCyprien) December 24, 2017
— A list of former UNLV players keeping dreams alive in the G League: Kevin Olekaibe, Canton Charge (Cavaliers); Christian Wood, Delaware 87ers (76ers); Roscoe Smith, Erie Bayhawks (Hawks); Anthony Bennett and Derrick Jones Jr., Northern Arizona Suns (Suns); Ike Nwamu, Sioux Falls Skyforce (Heat); Stephen Zimmerman, South Bay Lakers (Lakers). There are no ex-Rebels on the Fort Wayne Mad Ants (Pacers), still the coolest nickname in pro hoops.
Look out below! @BIGG_ZIMM skies for massive @SouthBayLakers jam! @SouthBayLakers vs. @iawolves 4th Q action -> https://t.co/sxGXlETGZr #NBAGLeague pic.twitter.com/R3t2dmx4d6

— NBA G League (@nbagleague) November 16, 2017
Contact Ron Kantowski at rkantowski@reviewjournal.com or 702-383-0352. Follow @ronkantowski on Twitter.