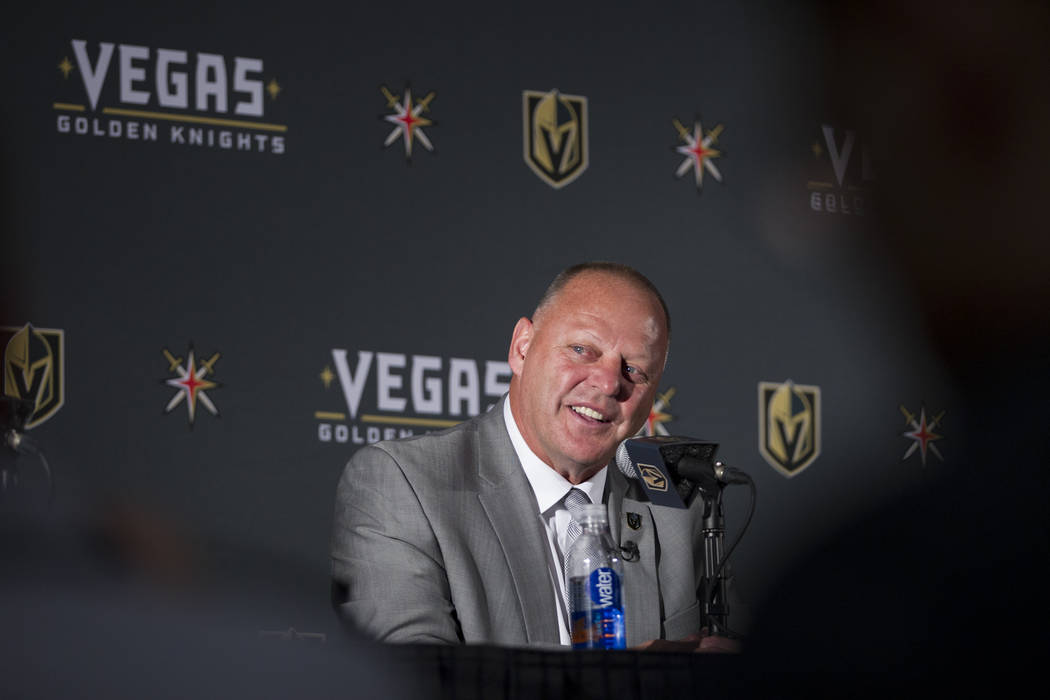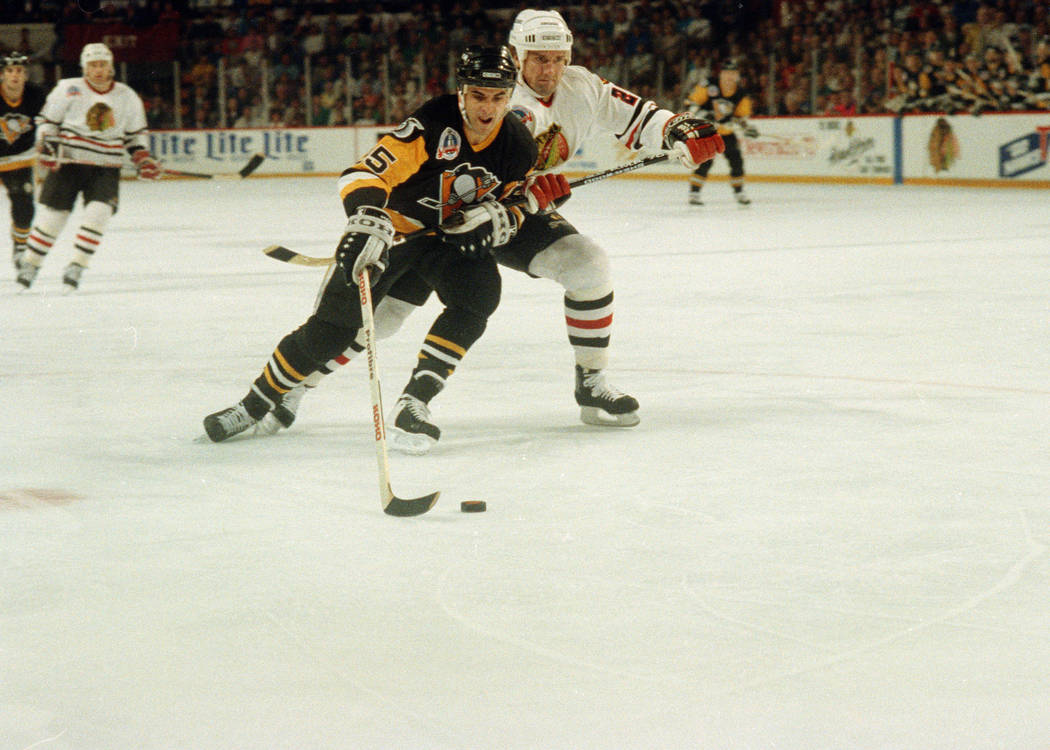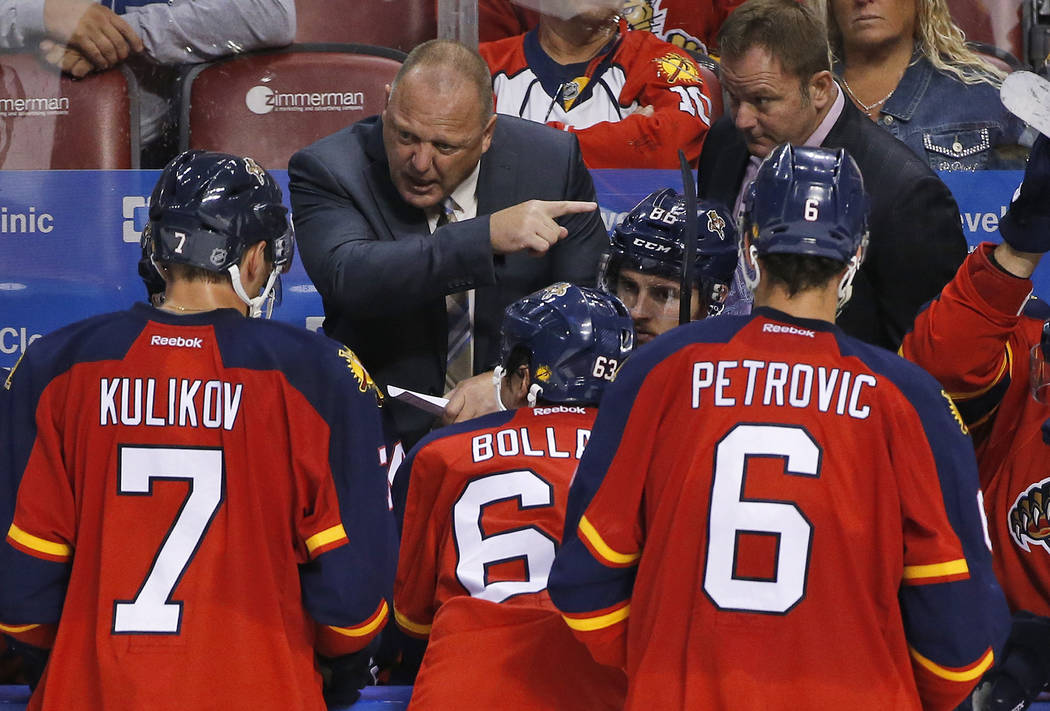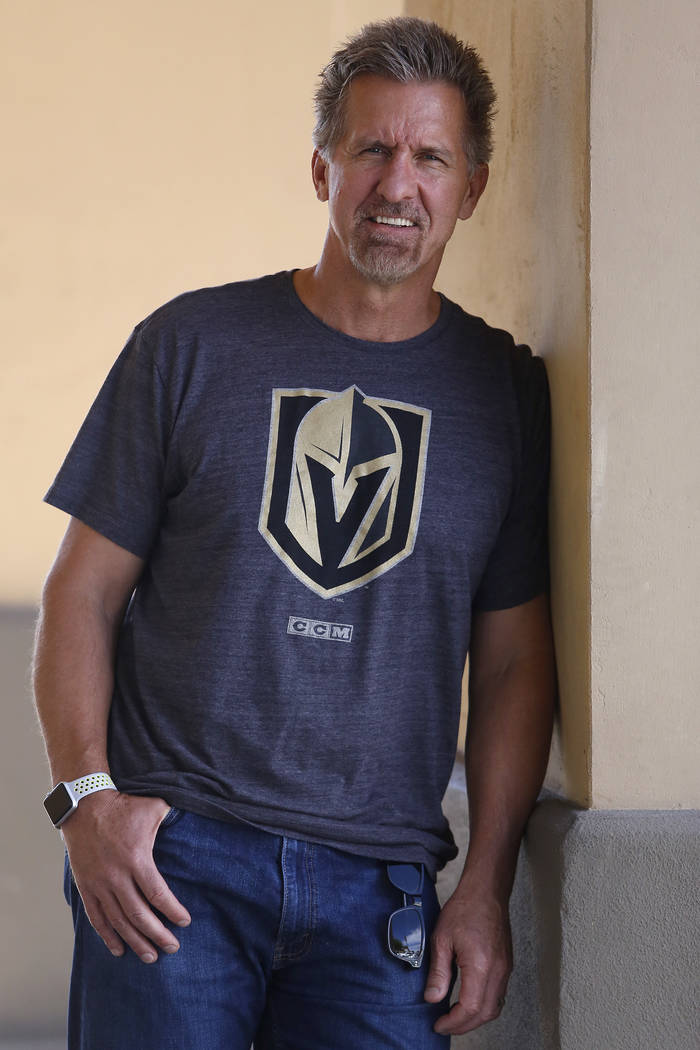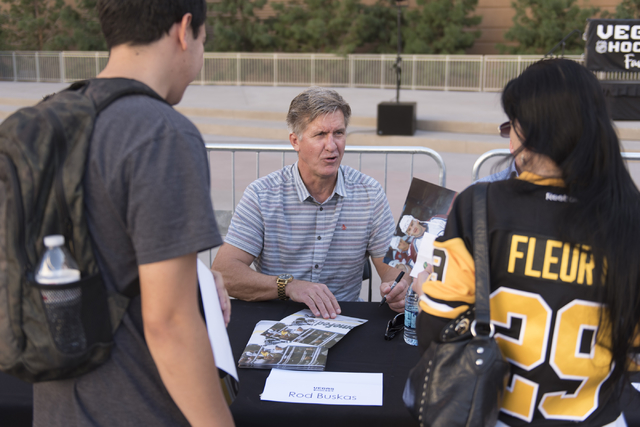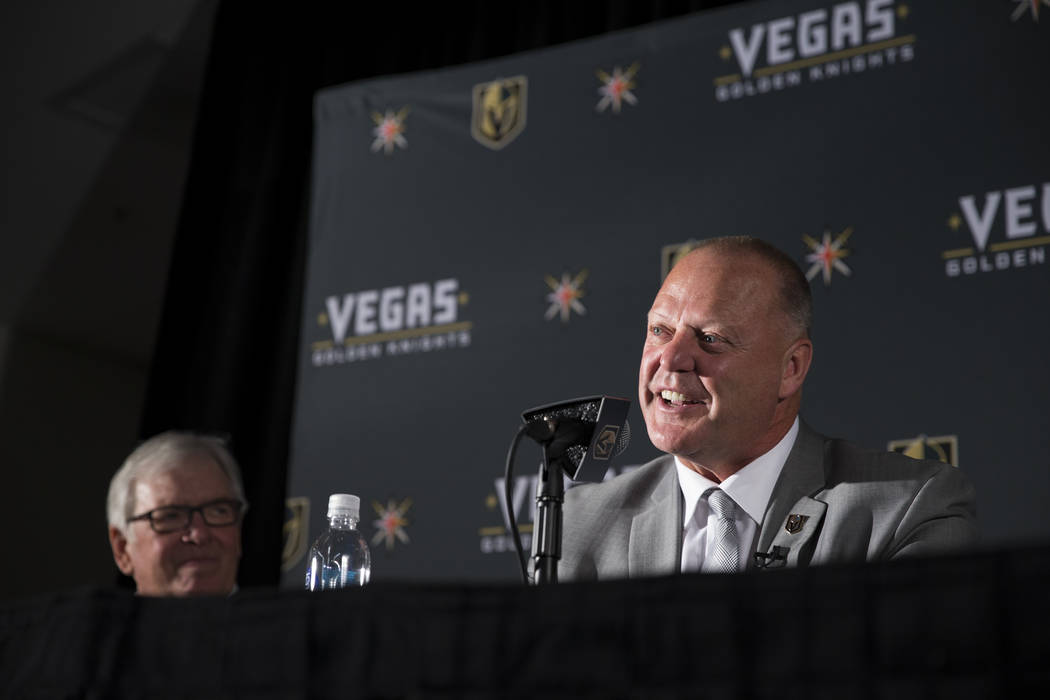 While perusing Hockeyfights.com the other day — it was either that or "Reflections on Ernest Hemingway" on PBS.org — it was noticed 106 displays of fisticuffs featuring Gerard Gallant, new coach of the equally new Las Vegas Golden Knights, had made the list.
One was against Rod "The Pilot" Buskas, who was learning to fly airplanes when he played defense for the Las Vegas Thunder of the old International Hockey League at the end of his career. Now Buskas is flying the big birds as a captain for Hawaiian Airlines. How's that for making a transition from the blue line to the private sector?
Buskas spent eight seasons in the NHL during which he, too, would sometimes drop the gloves. He fought Gallant when Buskas was with the Penguins and Gallant with the Red Wings on Oct. 23, 1987, at 12:46 of the first period.(Hockeyfights.com is more thorough than a Saskatchewan winter).
"Normally, I would say I got the best of him, but since he's the coach, why don't you call it a draw," said Buskas, who was wearing a Golden Knights T-shirt — he's a proud season-ticket holder — over coffee at a Green Valley Starbucks.
Unfortunately, there's no video. There is video, however, of Gallant trading blows with Darcy Loewen, another former Thunder tough guy, when the "Chainsaw" was skating with Ottawa.
Buskas said the Golden Knights were right to choose Gallant as their first coach.
"He was feisty, hard-nosed but an honest player. He scored 30-plus goals, had a lot of penalty minutes, he could fight, he was an all-dimensional player. I think that's what makes him a good coach," Buskas said. "He can relate to all these role players, because he played every role in the game.
"He kept coming after you. He never quit as a player, and I don't think he'll ever quit as a coach."
LVMS slashes NASCAR tickets
With NASCAR having bestowed upon Las Vegas Motor Speedway a second Cup Series weekend, there will a lot more seats to fill in 2018. So the Speedway is offering greatly discounted ticket packages for the spring and fall Truck, Xfinity and Cup Series tripleheaders.
Six-race tickets start at $149, or roughly $25 per race.
"We've had a great response from fans during the ticket-renewal period, and we're excited to offer the discounted annual passes to all NASCAR fans," LVMS president Chris Powell said in a statement.
If fans still were packing into NASCAR races the way they were 10 years ago, LVMS and the other tracks would be a lot more excited. But fans should never look gift horsepower in the mouth. Getting into a NASCAR race for $25 (if you're interested in all six races) is still a heck of a deal.
For NASCAR tickets, call 1-800-644-4444 or log on to www.LVMS.com.
0:03
* While looking in on last Sunday's Chris Sailer Kicking camp in Summerlin I bumped into former UNLV booter of field goals Nolan Kohorst, who said several local specialists were scattered among the 450 or so kickers, punters and long snappers. One — Derek Ng, who will be a senior at Bishop Gorman — won the kicking contest, which is a pretty big deal. Daren Libonati, another former Rebels kicker who has been working with Ng since ninth grade, said his protege is on the radar of schools such as Hawaii, UNLV and Southern Cal.
* John Turzer, a longtime Southern Nevada Officials Association zebra, has authored a piece for Referee magazine about fan abuse of high school referees and officials. Turzer writes: "Administrators, coaches and parents need to understand that games — especially those below the varsity level — are the training ground for athletes and officials. Players and officials make mistakes. It is just part of the game."
* No disrespect to 51s shortstop Amed Rosario, but the biggest hit at Cashman Field this season has to be the giant order of nachos/taco salad served in a regulation-sized Mets plastic batting helmet. On Thursday night, a dozen or more Iowa Cubs fans, and two or three 51s/$1 beer night loyalists, asked a pal and me where we had gotten ours (mobile cart, third base line).
A hat filled with #nachos and some @LasVegas51s baseball. That is a good night. #VegasLife pic.twitter.com/Ut9kLm6HOA

— Vince Bastian (@TheVinceBastian) May 19, 2017
Contact Ron Kantowski at rkantowski@reviewjournal.com or 702-383-0352. Follow @ronkantowski on Twitter.