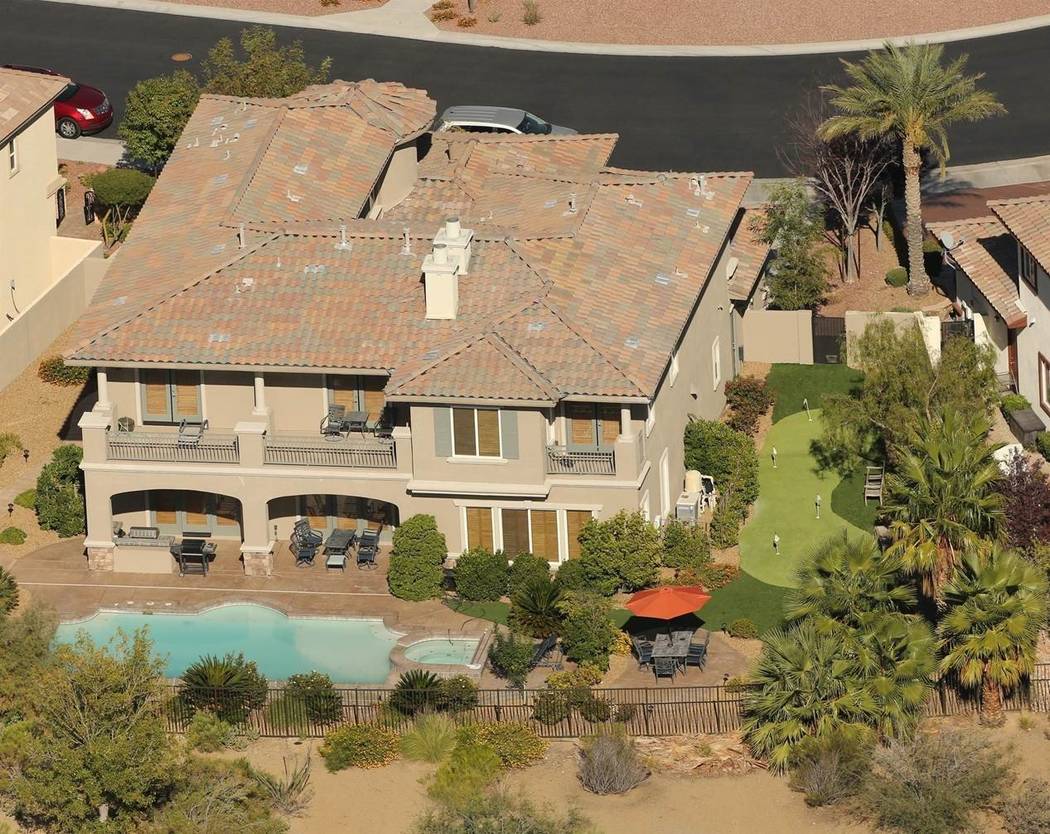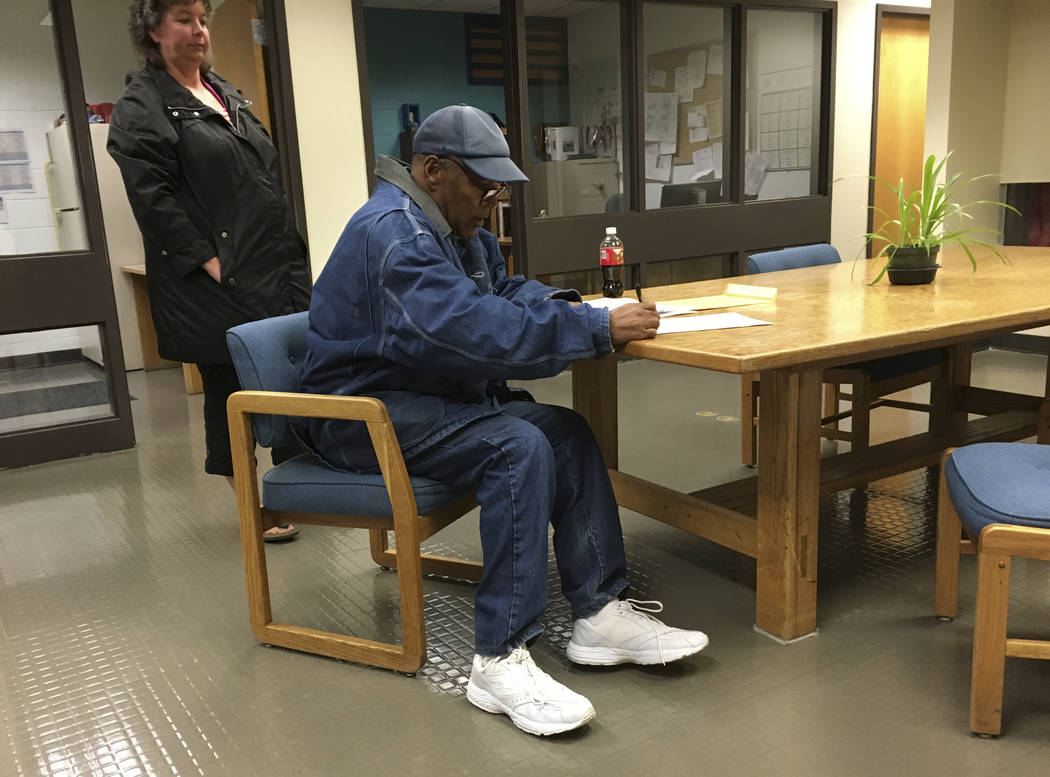 O.J. Simpson hasn't exactly gone into hiding since being released from a Nevada prison this month.
The parolee has moved into a friend's home in a double-gated neighborhood at Red Rock Country Club as he awaits word on whether he will be allowed to return to Florida.
He has been spotted driving — wait for it — a white SUV.
He has been seen at Summerlin-area restaurants. He has been photographed sipping drinks and chatting with women, and he seldom refuses a selfie request, according to social media reports.
He also admits his golf game needs work.
Simpson on Oct. 1 was paroled from Lovelock Correctional Center in Northern Nevada after serving nine years for kidnapping and robbery. The sentence stemmed from a 2007 armed robbery of sports memorabilia dealers at Palace Station.
The disgraced football star wants to return to Florida, where his adult children live, but Florida Attorney General Pam Bondi believes he would burden law enforcement officials there and could pose a risk to civilians. Simpson was acquitted of the 1994 murders of his ex-wife Nicole Brown Simpson and her friend Ronald Goldman but was found liable for their deaths in a civil trial.
A visit Tuesday to the community where Simpson is temporarily residing led to a chance encounter with the man affectionately known as "Juice" during his playing, broadcasting and acting days.
Simpson was gracious while bantering with a reporter who happened to be walking in his neighborhood at the time he was leaving.
He was asked how Las Vegas has been treating him.
"Great. Nothin' but wide open spaces," he said with a smile.
Asked about his golf game, Simpson said: "My golf game sucks. I haven't swung a club for a while."
He flashed thumbs up and made a victory sign with his fingers before driving away with a smile.
Since being released from prison, Simpson, 70, has been spotted at restaurants and other locations in the Summerlin area, including Wahoo's Fish Tacos in the Boca Park shopping center on Rampart Boulevard and Grape Street Cafe and Wine Bar in Downtown Summerlin, where he was photographed speaking with women.
A manager at Wahoo's said it was company policy not to discuss patrons. Managers at Grape Street also declined comment through a receptionist.
An employee at Golf Galaxy on West Charleston Boulevard who sold Simpson new grips for his golf clubs was more accommodating. The clerk said he at first thought he was talking to former football and baseball star Bo Jackson.
"I'm sure I'm going to be made fun of in a lot of different ways for this," Chase Bernero said, adding that Simpson couldn't have been more pleasant during his visit.
"He came in with a really great attitude. Hello to every visitor here, male or female. I watched quite a few customers stop, dead tracks, what they were doing, go over, introduce themselves. He was extremely pleasant, very polite, cracked some jokes and smiled where he could."
O.J. Simpson once was recognized as one of the greatest running backs in football history. But a young man walking a dog in Simpson's gated community said it was "weird" to have him as a neighbor, given a notorious past that will forever link him to two grisly murders, a low-speed freeway chase after failing to turn himself in and a sensational criminal trial that lasted 11 months.
The vehicle Simpson was traveling in? A white Ford Bronco, to be precise.
"You know what occurred," said Bernero, who measured Simpson for the golf grips. "Regardless of what the outcome was, we do have him to associate with it."
But it also would appear that Simpson is enjoying his newfound freedom as he continues making the rounds in Summerlin's trendy meeting places.
"He's in here all the time," said the receptionist at Grape Street Cafe and Wine Bar, who was told she would not be identified. "A lot of people like to take pictures of him."
"Why do you suppose that is?" she was asked.
The receptionist shrugged her shoulders.
"He's O.J."
Contact Ron Kantowski at rkantowski@reviewjournal.com or 702-383-0352. Follow @ronkantowski on Twitter.