One bad weekend does not make a Las Vegas sports curse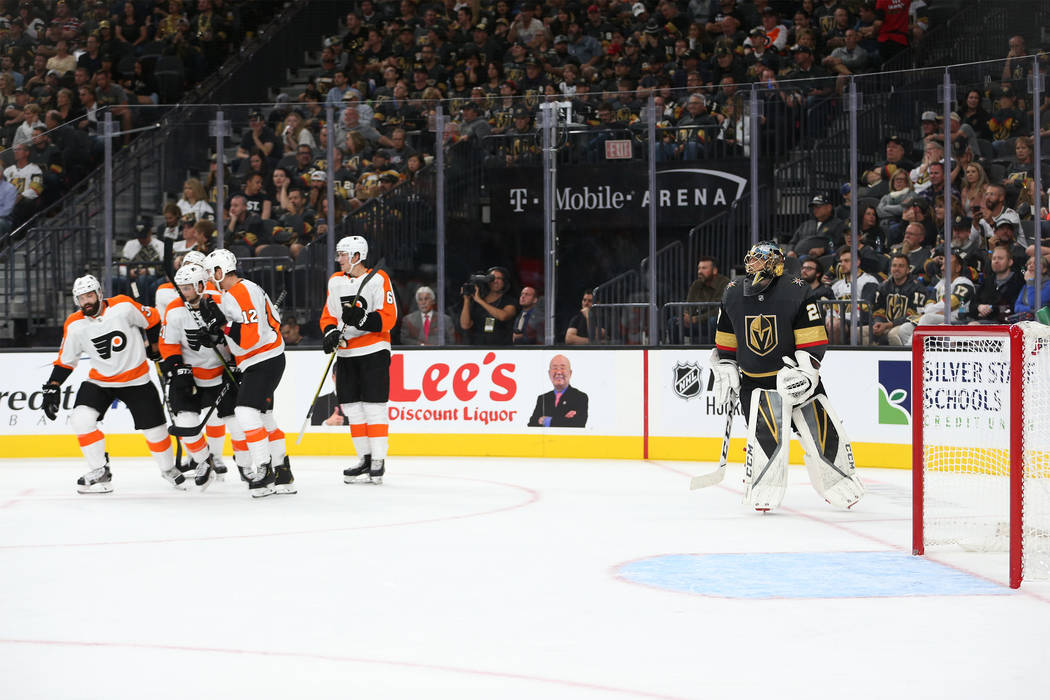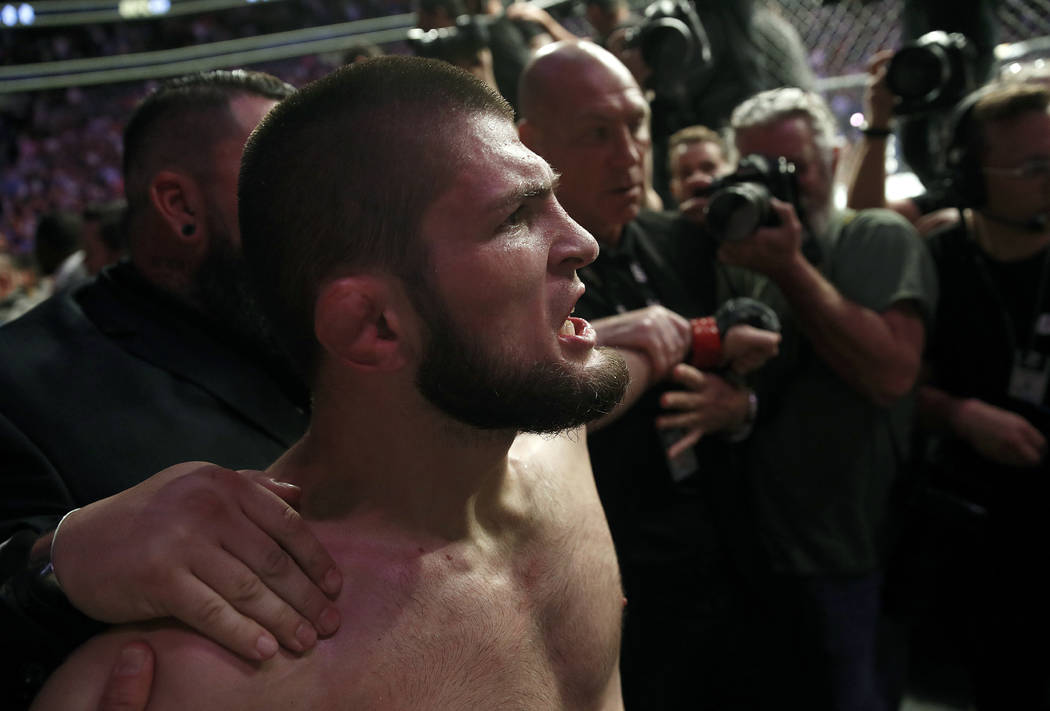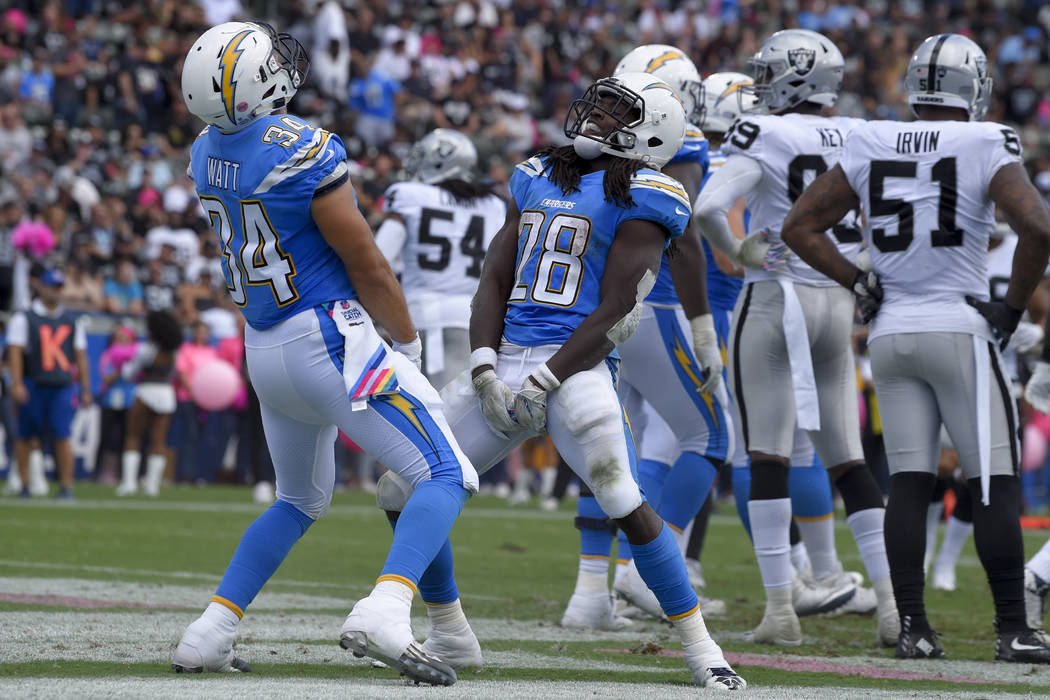 It started Thursday night, when the Golden Knights skated like Adrian from the pet store on her first date with Rocky Balboa.
After division and conference championship banners were hung from the rafters with care, the Knights to remember were soundly defeated in their second season opener by other Philadelphians more nimble on their skates.
The malaise would get thicker:
■ On Saturday afternoon, the UNLV football team suffered another crushing defeat, this one 50-14 to a previously inept New Mexico side. Last year, the Rebels lost to small fry Howard as 45-point favorites. How low can you go? The limbo bar is running out of notches.
■ Later that evening, Conor McGregor fought Khabib Nurmagomedov at T-Mobile Arena. It was billed as the biggest showdown in the martial arts since Bruce Lee as Kato squared off against Burt Ward as Robin the Boy Wonder on the old "Batman" TV series. Alas, more punches were thrown after the fight than during it, and now the UFC has some esplainin' to do.
■ On Sunday, the eventually to be Las Vegas Raiders lost again, 26-10 to the Los Angeles Chargers. The Raiders tossed an interception on first-and-goal from the Los Angeles 1-yard line. The guy who drew up that one in the dirt, Raiders coach Jon Gruden, will still have eight years remaining on his $100 million contract when the team matriculates down the field to Las Vegas, to paraphrase Hank Stram.
■ After eking out a shootout victory at Minnesota on Saturday, the Golden Knights lost 4-2 on Monday afternoon to a team of Buffalo frozen pond skaters who won 25 games last season, finished last in the Atlantic Division and yielded a league-high 81 more goals than they scored.
■ Adding insult to other insults, Tiger and Phil said they were serious about playing golf against each other at Shadow Creek in November.
It was the longest of long weekends for Las Vegas sports fans.
However …
Feeling Cleveland's pain
This wasn't Brian Sipe throwing an interception in the end zone on "Red Right 88" against the soon-to-be Los Angeles Raiders, costing the Browns a chance to play in the Super Bowl.
This wasn't Earnest Byner fumbling on the Broncos' 2-yard line, costing the Browns another chance to play in the Super Bowl.
This wasn't Michael Jordan sinking that shot over Craig Ehlo in the NBA Playoffs; this wasn't Willie Mays making that catch to rob Vic Wertz in the World Series; this wasn't Jose Mesa blowing that save in Game 7.
This wasn't Lake Erie or its tributary, the Cuyahoga River, catching on fire.
This wasn't 52 years of futility, which was how long the Cleveland sports curse endured in the major sports until LeBron led the Cavaliers back from a 3-1 deficit to defeat the Warriors in the 2016 NBA Finals.
This was only one long weekend.
Relax Las Vegas. There's no need to climb Hoover Dam and take the Knights' third line with you.
Bowled over
But upon further review, a refereeing Hochili would confirm that UNLV losing by five touchdowns to a team it should have beaten with one hand tied behind its collective back has become a theme. Remember when buff Ed Hochili famously said over his microphone: "There was no hold on the play. The defender was just overpowered."
That pretty much sums up the Rebels vs. New Mexico.
Only UNLV could hypothesize that a trip to the Heart of Dallas Bowl was just what the program needed to finally turn the corner — and then fire the coach who took them there after the next season.
Only UNLV (and maybe Norfolk State or North Carolina A&T) could lose to Howard in football.
Only UNLV could fail to raise enough money to put a roof on its long overdue training complex, turning a "game-changer" into something that will be used against the Rebels in recruiting.
As for the Knights stumbling out of the block — including a 5-2 loss Wednesday against the Capitals — and the Raiders being listless and the purses of the human cockfighters, to use John McCain's term, being withheld, these things tend to run in cycles.
Win some, lose some, withhold some. It's the essence of being a sports fan.
As of this writing, the Las Vegas sports curse has reached six days.
Willie Mays has yet to turn his back on home plate.
Earnest Byner still has both hands wrapped around the football. And those planning to take the boat out this weekend needn't worry about Lake Mead catching on fire.
Contact Ron Kantowski at rkantowski@reviewjournal.com or 702-383-0352. Follow @ronkantowski on Twitter.
How low can they go?
Recent humbling losses by the UNLV football team:
— 2011: Southern Utah 41, UNLV 16
— 2012: Northern Arizona 17, UNLV 14
— 2017: Howard 43, UNLV 40
— 2018: New Mexico 50, UNLV 14