Bettor sweats out final pick to win Westgate SuperContest, $311K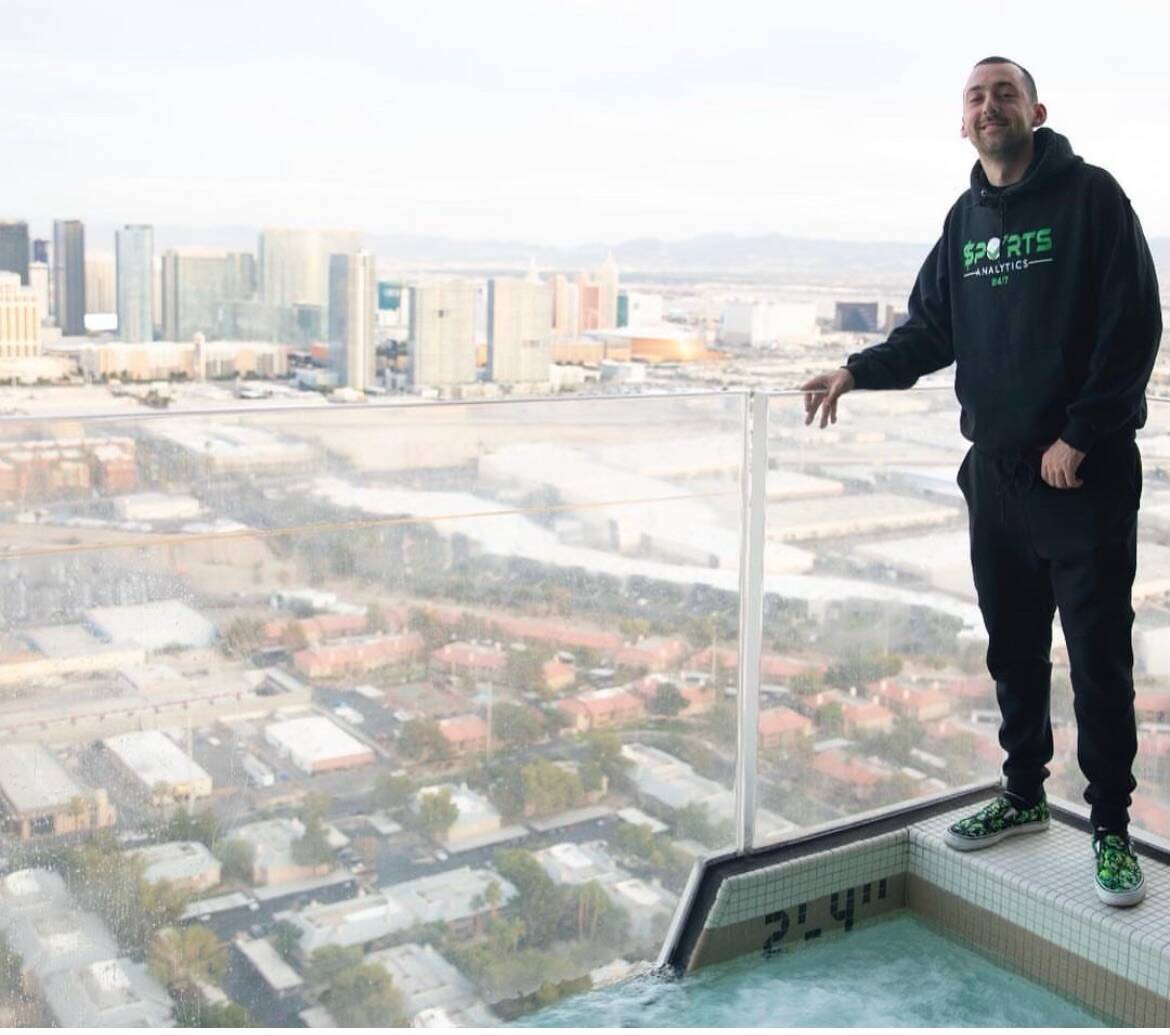 Bet on numbers, not teams.
That is the mantra of sharp bettors and the motto for Sports Analytics 24/7, the sports gambling service owned by Atlanta native Ryan LeGates.
Fittingly, LeGates, with his entry SA247LLC, clinched the Westgate SuperContest title by adhering to that strategy.
LeGates, 32, took a three-point lead into the final week of the $1,000 buy-in NFL handicapping contest, in which entrants make five weekly picks against the spread.
After losing his first three selections Sunday in one of only two losing weeks for him in the 18-week contest, LeGates needed the Broncos to cover against the Chargers to top a field of 1,599 and claim the first-place prize of $197,200.
Denver was a 2½-point favorite in the SuperContest, which posts its lines on Wednesdays. But it closed at -6½ at sportsbooks.
"I was aware that if the Bengals beat the Ravens, the Chargers would have no way to get a higher seed," he said. "With the Bengals all the way up to 10- or 11-point favorites, I figured the Broncos would go up to 5 or 6 around game time if (Chargers quarterback Justin) Herbert and other starters were benched.
"I thought there was extreme value at -2½, and there was also value in being under the key number of 3. The irony is that (coach Brandon) Staley ended up playing the Chargers starters for three quarters."
The closing line came into play in the fourth quarter when Chase Daniel threw a TD pass and two-point conversion pass to cut the Chargers' deficit to 31-28 with 6:02 left. Denver held on for the 31-28 win, and LeGates popped a bottle of champagne to celebrate in Atlanta.
"I had to sweat it out at the end," said LeGates (@SA247LLC). "But it made it that much sweeter."
LeGates also won on Miami, which was +1 in the contest, closed at -4 and needed a field goal and safety in the final 18 seconds to beat the Jets 11-6.
He finished 60-29-1 ATS (67.4 percent) to edge a trio of contestants who each went 4-1 in Week 18 and finished a point back in second place.
A former Division I basketball player at USC Upstate who worked in phone sales before starting his service six years ago, LeGates won a total of $311,708.90 in the SuperContest.
He went 5-0 in Week 9 to run his record to 32-12-1 (72.7 percent) and win the nine-week in-season contest with both of his entries. (The other was named Sportsanalytics24/7 for his Instagram handle.)
In a three-way tie for first, LeGates won $113,333.30, or $56,666.65 for each of his winning entries. For the full season, his other entry tied for 26th, which was worth $1,175.60.
LeGates also will be presented with a championship ring.
"Being in the industry and fighting so hard to get legitimacy and separate myself from others making picks, having the ring and the credibility of winning the Westgate SuperContest is definitely something I'm proud of and bigger than the money to me," he said. "There are hundreds of people claiming 'We are the best at picking the NFL.' I can now back it up with facts that nobody had a better NFL season than me."
Other Westgate winners
Las Vegas resident Be Vo Thi is the first female winner of the Westgate's $5,000 winner-take-all SuperContest Gold, which paid $400,000.
Using the alias Vo Khan, Thi finished 57-32-1 ATS (64 percent) to top a field of 80 contestants who made five weekly selections ATS.
Entry Biglib had a chance to tie for first and split the pot for $200,000 each, but it lost on the Packers -4½ on Sunday night when the Lions dealt Green Bay a 20-16 loss.
The entry Midnight Run won the $500 SuperContest Reboot with a 32-13-0 record (71.1 percent) over the final nine weeks of the NFL season. It topped a field of 157 entries who made five weekly ATS picks to win $31,200.
VSiN host Wes Reynolds won the Westgate's Pro Football Season Wins Challenge with a 21-7-2 record. Reynolds, who also won the RJ's College Challenge and Bowl Challenge this season, earned $21,300 for his victory.
Contact reporter Todd Dewey at tdewey@reviewjournal.com. Follow @tdewey33 on Twitter.