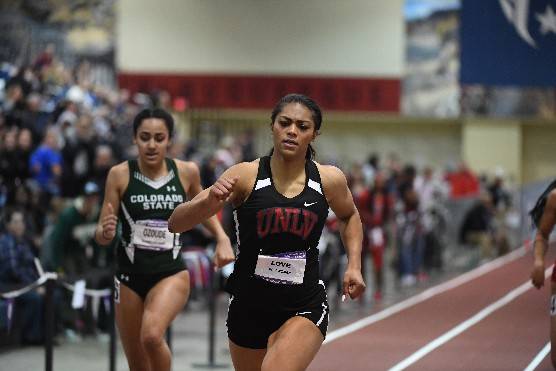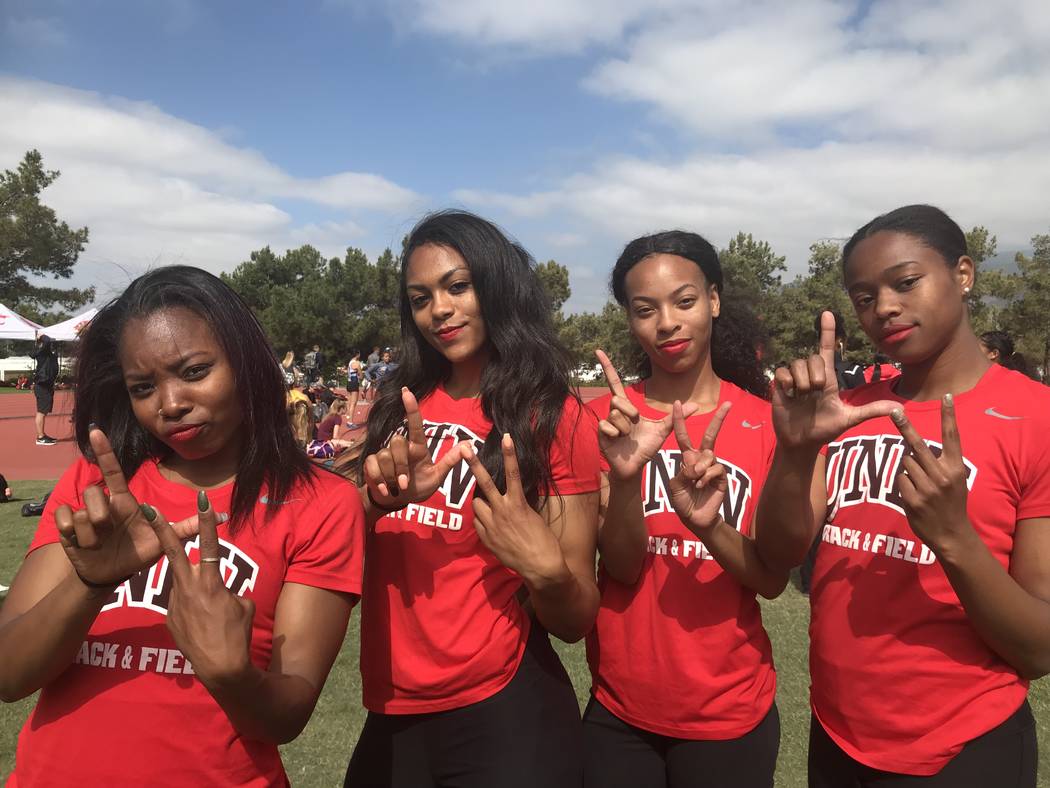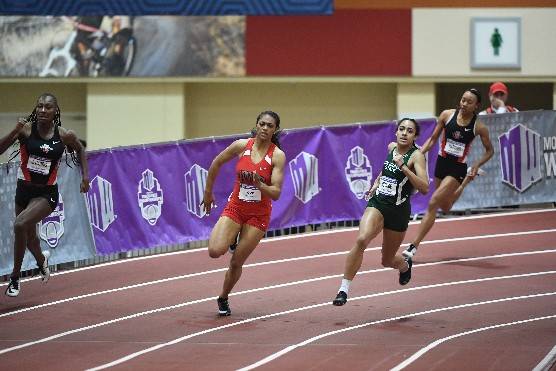 The first true indication that UNLV's long-suffering track program was beginning to emerge occurred in February 2017.
UNLV finished second in the Mountain West Indoor Championships, 3.5 points behind Colorado State for the Rebels' best showing in 17 years in a conference title meet.
"We were like, 'We're so close,'" senior sprinter Destiny Smith-Barnett said. "This year, we finally actually won."
That was in February when UNLV won the Mountain West indoor by 14 points despite scrambling to get new gear after equipment was robbed from team vans. That was the Rebels' first conference championship since winning the Mountain Pacific Sports Federation indoors in 1993.
And now the Rebels will try follow their indoor championship with one in outdoors, which takes place Wednesday through Saturday in Clovis, California. No. 14 New Mexico is the favorite, but UNLV has athletes who rank first in the conference in the high jump and long jump and second in the 1,600-meter relay.
"We have a lot of talent on the team," coach Yvonne Wade said. "We've had athletes that have gone to Power Five schools that have transferred back to us, and we've seen a lot of success with that. "
Wherever the Rebels finish, the fact that they are in the conversation as contenders speaks to where Wade, now in her 11th season, has taken the program. Until last season's indoors, the Rebels had finished as high as third in a Mountain West championship only once during her tenure — at the 2012 outdoors.
Wade took over such a rebuilding project that in her first two seasons UNLV finished eighth both years in indoors and outdoors and then ninth in 2010 in indoors.
She made key moves to her staff, hiring Larry Wade (her husband) in 2013 on a part-time basis and promoting him to full-time status in 2016. Larry Wade, who oversees sprints and hurdles, was an All-American at Texas A&M and is in that school's Hall of Fame.
Jebreh Harris, who handles distance and middle-distance runners and vertical jumps, was hired in 2012. He was an All-American at Tennessee.
And Yvonne Wade was an eight-time Japanese national champion who competed in the 1996 Olympics in Atlanta and 2000 Games in Sydney.
"It's always good to have that background to be a great athlete, but great athletes don't make good coaches," Wade said. "We try to sell overall, holistic approach to coaching. It's a family environment, and we're going to make sure our young ladies are taken care of on and off the track. When you build that kind of program with that environment and that energy, people want to help."
Optimism is high on the team as it prepares for the conference outdoor meet. The athletes are hopeful of not only a strong showing this week but also in the regional and national meets.
"I think that would be a huge accomplishment to get our program recognized nationally," sophomore sprinter Kaysha Love said. "For one, no one wants to be part of a team that's not winning. To be a winning team, you have to be at that national level. I think once we become that national team that I know we can be, it will bring in more recruiting classes that will make us better."
More Rebels: Follow all of our UNLV coverage online at reviewjournal.com/Rebels and @RJRebels on Twitter.
Contact Mark Anderson at manderson@reviewjournal.com. Follow @markanderson65 on Twitter.
MW Outdoor Championships
When: Wednesday to Saturday
Where: Veterans Memorial Stadium, Clovis, Calif.
Top UNLV athletes: Stella Clemens, heptathlon; Jasmyne Graham, 100 hurdles, 400 hurdles, long jump; Destiny Smith-Barnett, 100, 200; Najia Hudspeth, 200, 400; Avi'Tal Perteete, 400, 800; Mackenna Howard, shot put; Elisa Rovere, 800; Jaela Williams, long jump; Kaysha Love, 100; Amari Norris, 100 hurdles.