2nd-half run propels UNLV to 73-59 win at Hawaii
Updated December 22, 2018 - 5:59 pm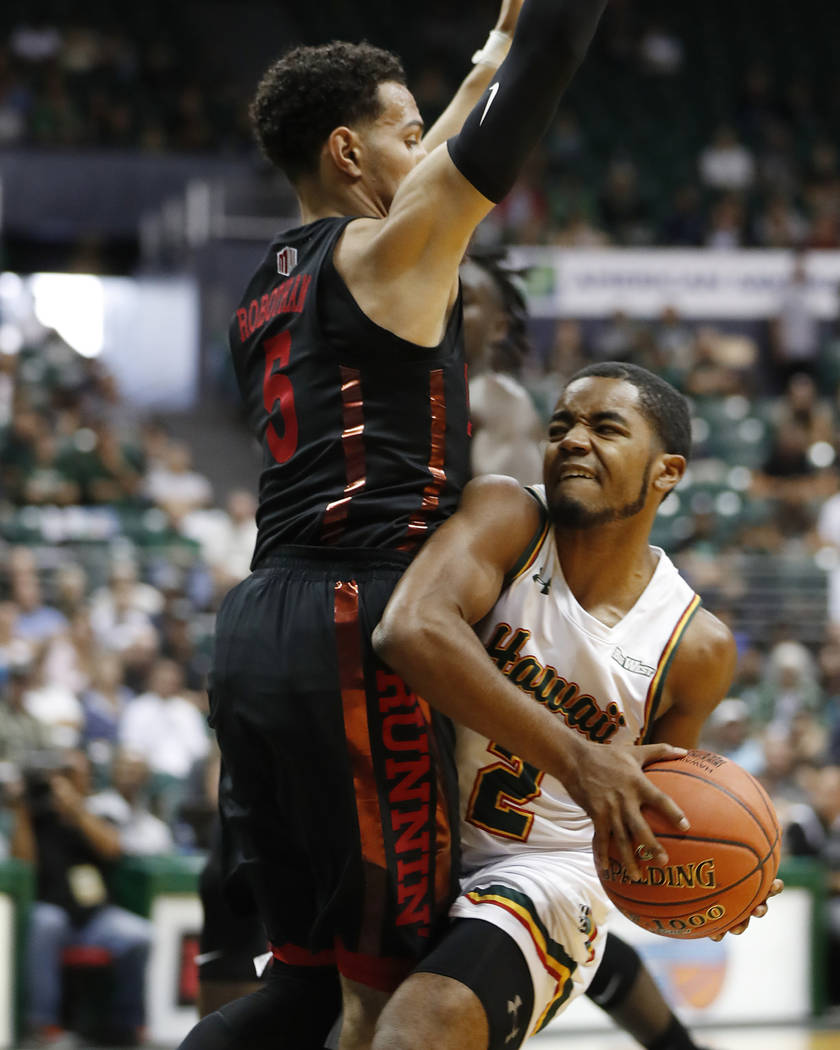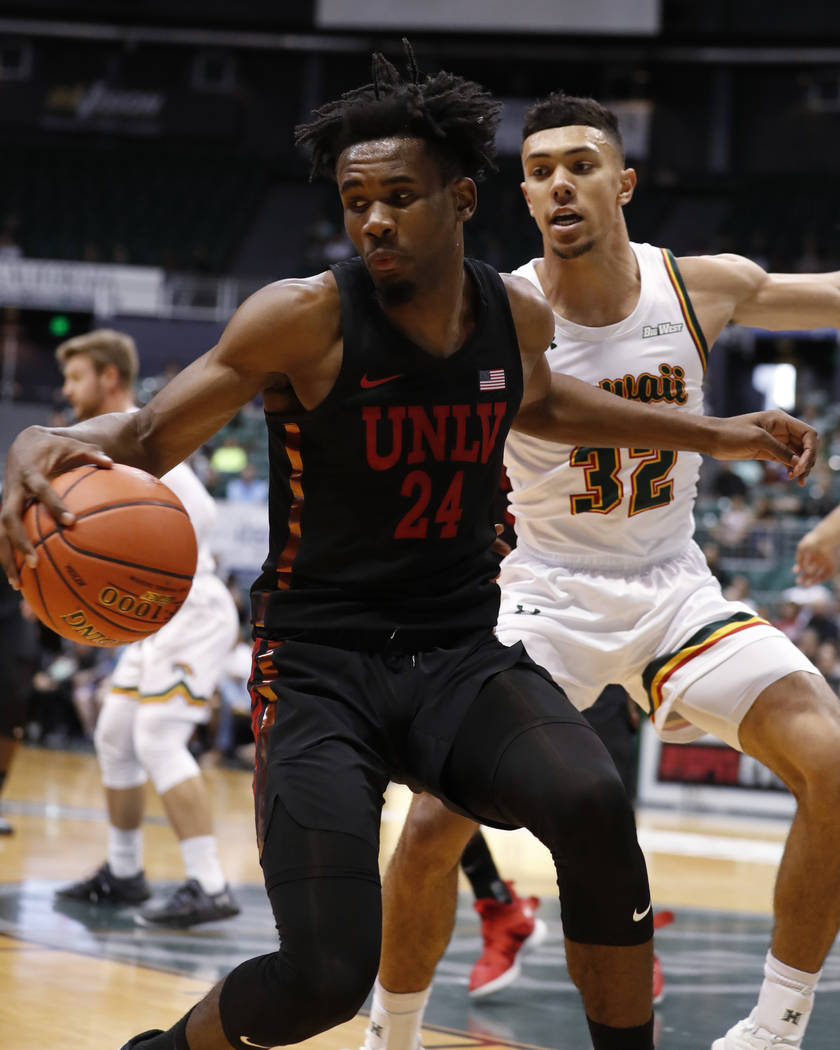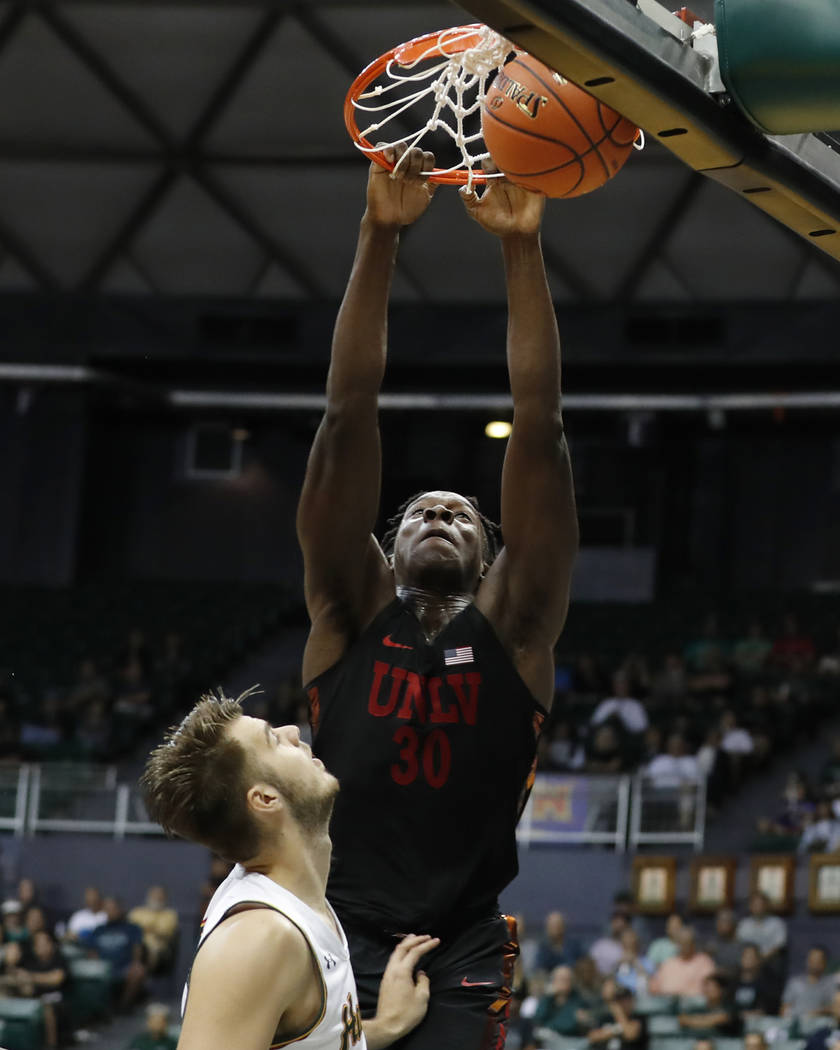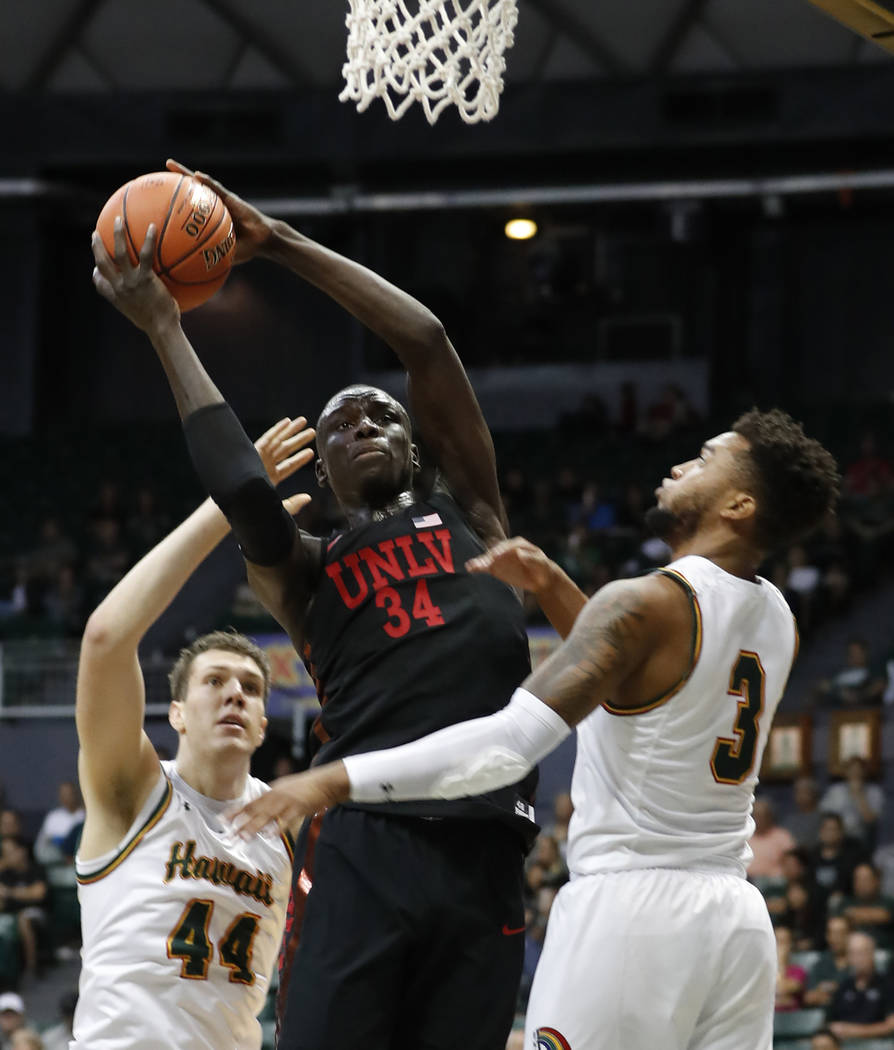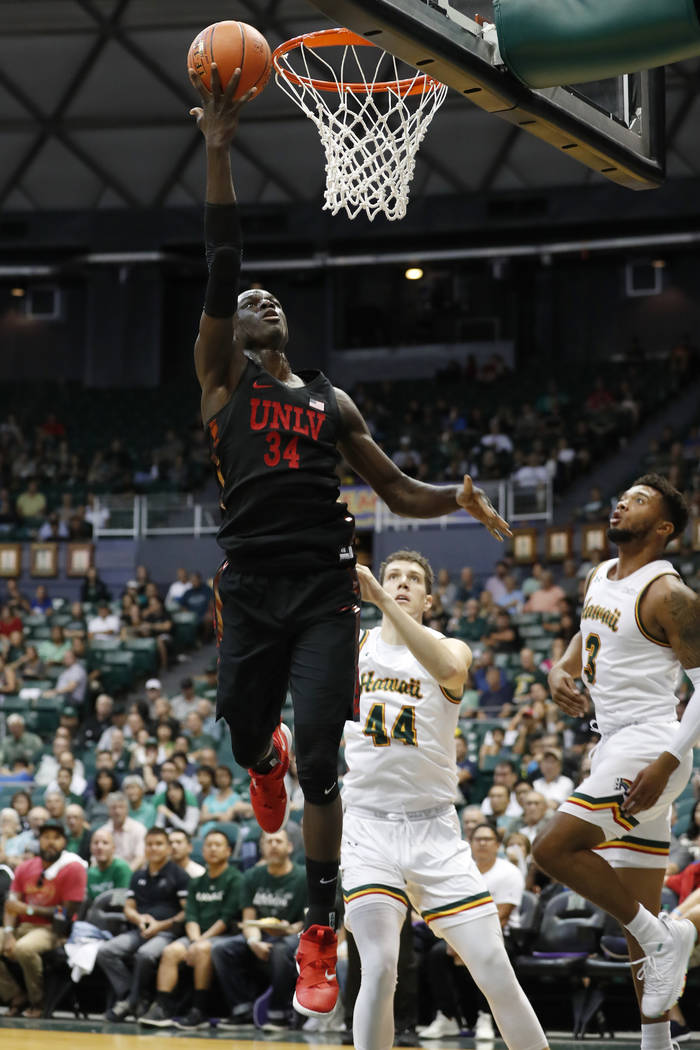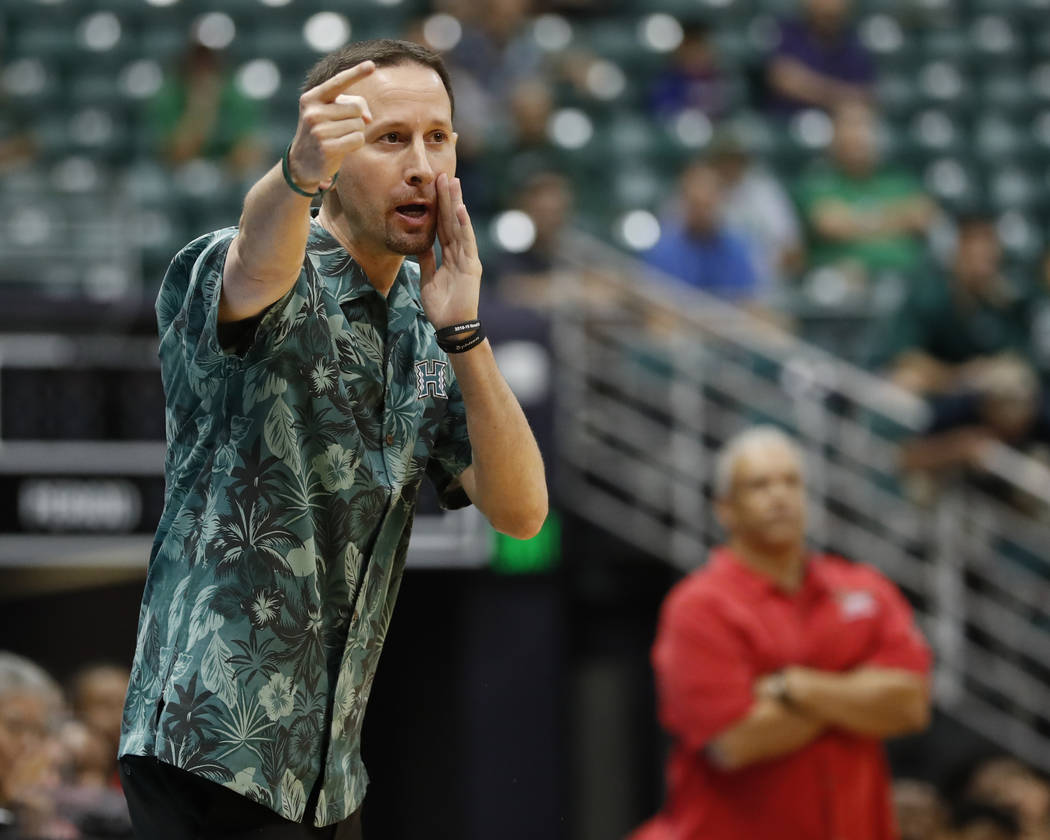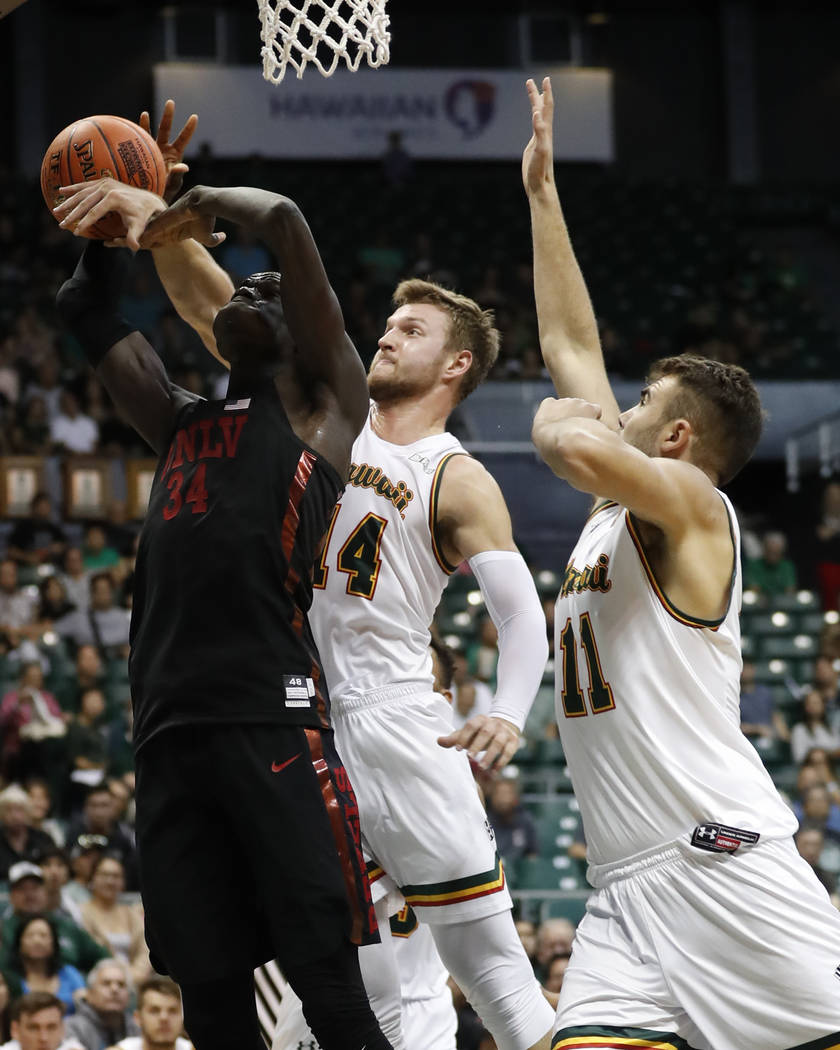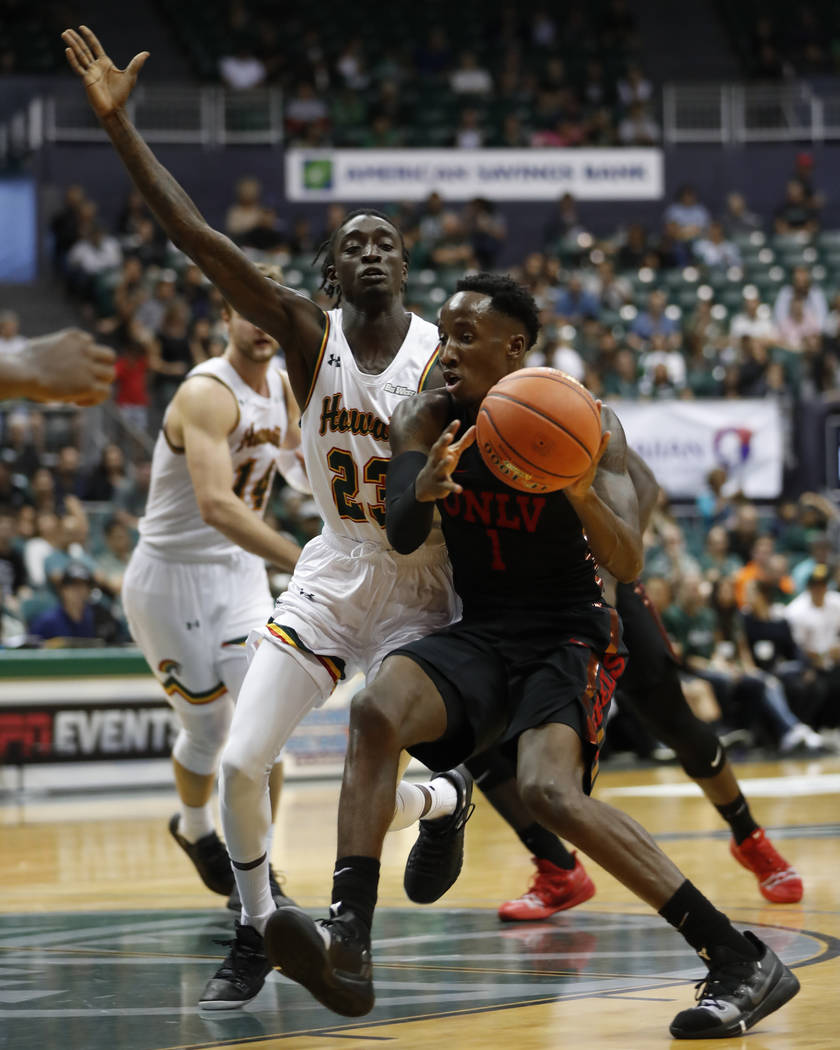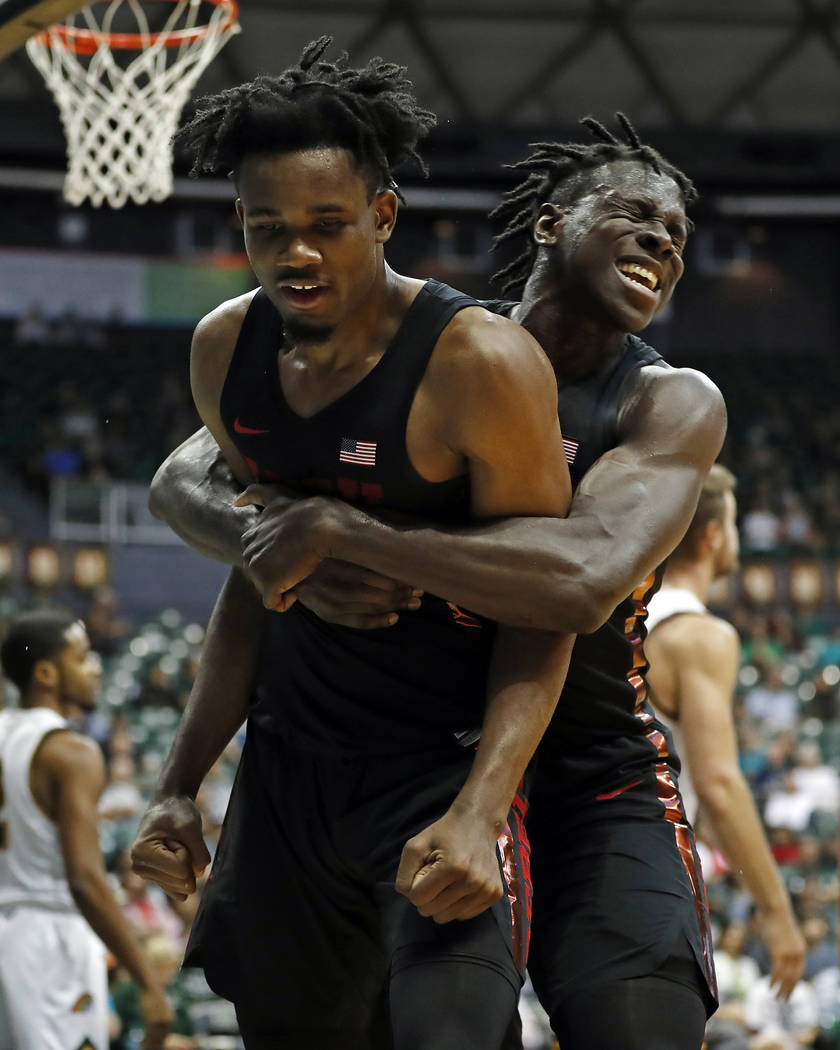 UNLV used a big run in the first half, but wound up giving back the lead.
When the Rebels went on another spurt in the second half, they didn't let it go again.
They went on to beat host Hawaii 73-59 by using a 23-3 second-half run Saturday to advance in the Diamond Head Classic in Honolulu.
"We knew that they were going to battle back," said UNLV point guard Noah Robotham, who had 16 points and five assists. "So in the second half when we went up 14, we told guys, 'Stay dialed in. Don't get too anxious.'"
UNLV (6-4) plays Indiana State (7-3) at 1:30 p.m. Sunday on ESPN2 in the tournament semifinals. The Sycamores advanced by defeating Colorado 72-67.
Kris Clyburn and Joel Ntambwe each scored 17 points to lead the Rebels, and Ntambwe also had 11 rebounds for his second double-double in a row.
"We always thought (Ntambwe) had that potential when we recruited him," UNLV coach Marvin Menzies said. "We didn't think it would be in his freshman year, but success breeds success. He's still got a long way to go, but in the interim, we'll enjoy the growth, enjoy watching him succeed, and we'll roll with him when he's hot."
UNLV dominated Hawaii (6-5) inside, outrebounding the Rainbow Warriors 44-29. The Rebels also outshot Hawaii 42.9 to 33.3 percent.
The Rebels took the lead for good after trailing 35-33 early in the second half, going on that key 23-3 run.
"We were moving the ball," Robotham said. "We finally made some shots, but most importantly, we were getting defensive stops."
The Rebels used a 16-2 run in the first half to build a 23-10 lead, but wound up losing that advantage and trailing at halftime 28-26 after the Warriors closed with a 13-2 spurt.
Drew Buggs led Hawaii with 16 points.
"We've got to establish the consistency now," Menzies said. "You can see they're starting to figure it out, but there are still lulls and lapses in their concentration and sometimes their responses as well, which is a sign of immaturity still, but some good teachable moments. So we'll see what we can do with them going into a short turnaround against Indiana State."
More Rebels: Follow at reviewjournal.com/Rebels and @RJ_Sports on Twitter.
Contact Mark Anderson at manderson@reviewjournal.com. Follow @markanderson65 on Twitter.