3 takeaways from the UNLV-Florida A&M game
November 11, 2017 - 9:46 pm
Updated November 11, 2017 - 11:30 pm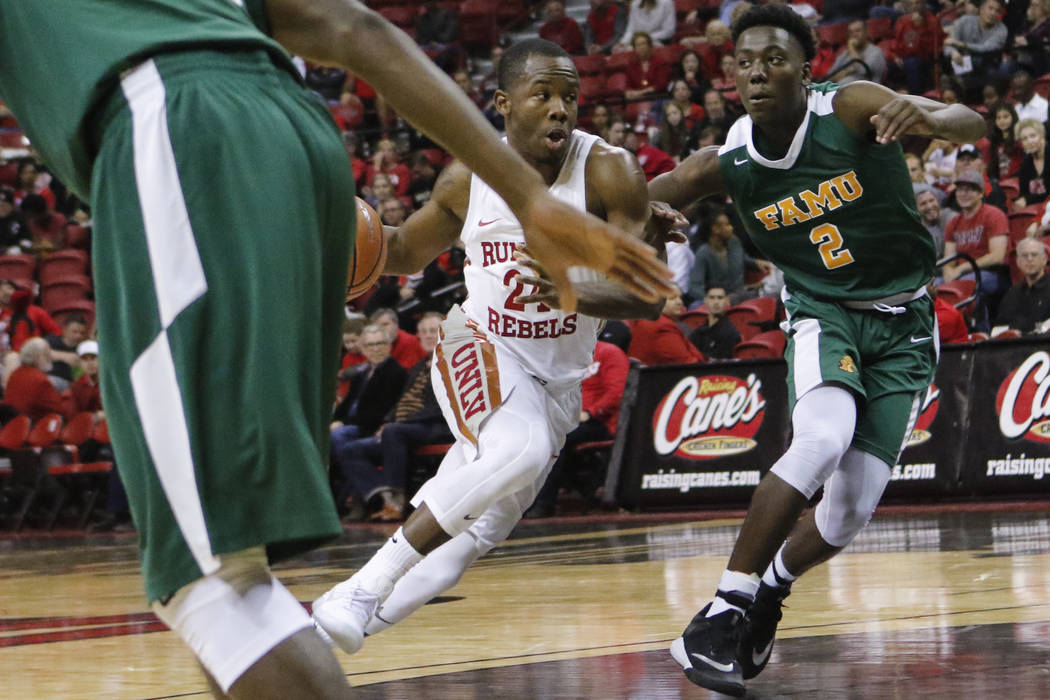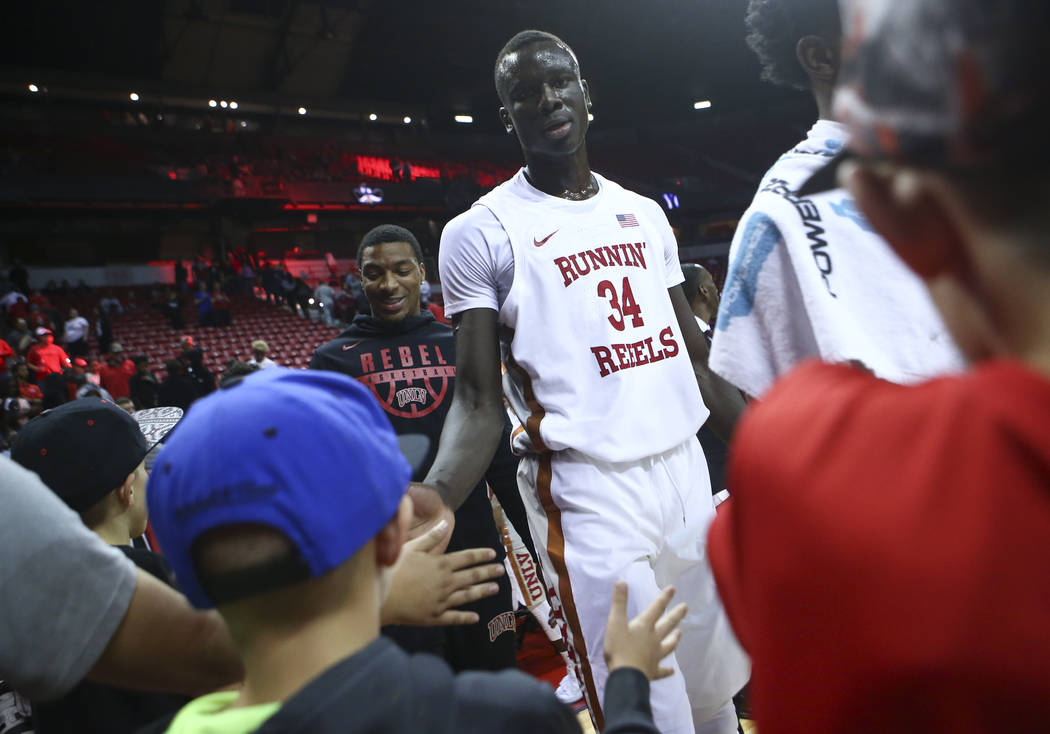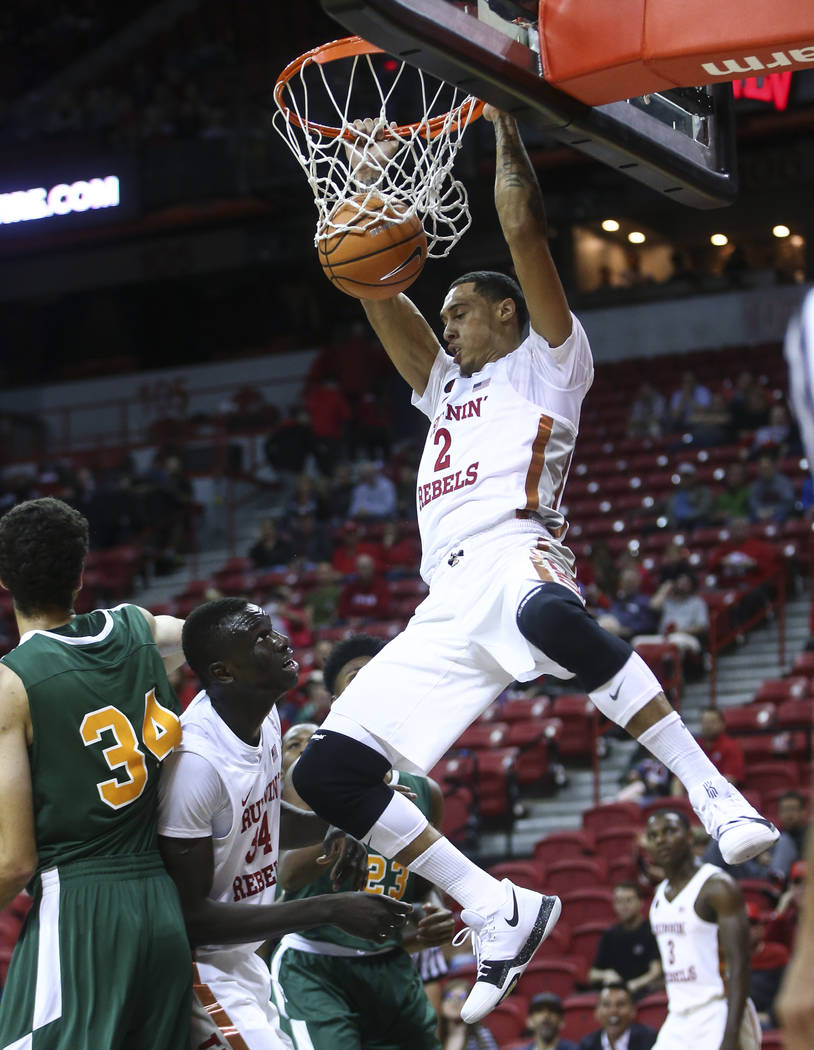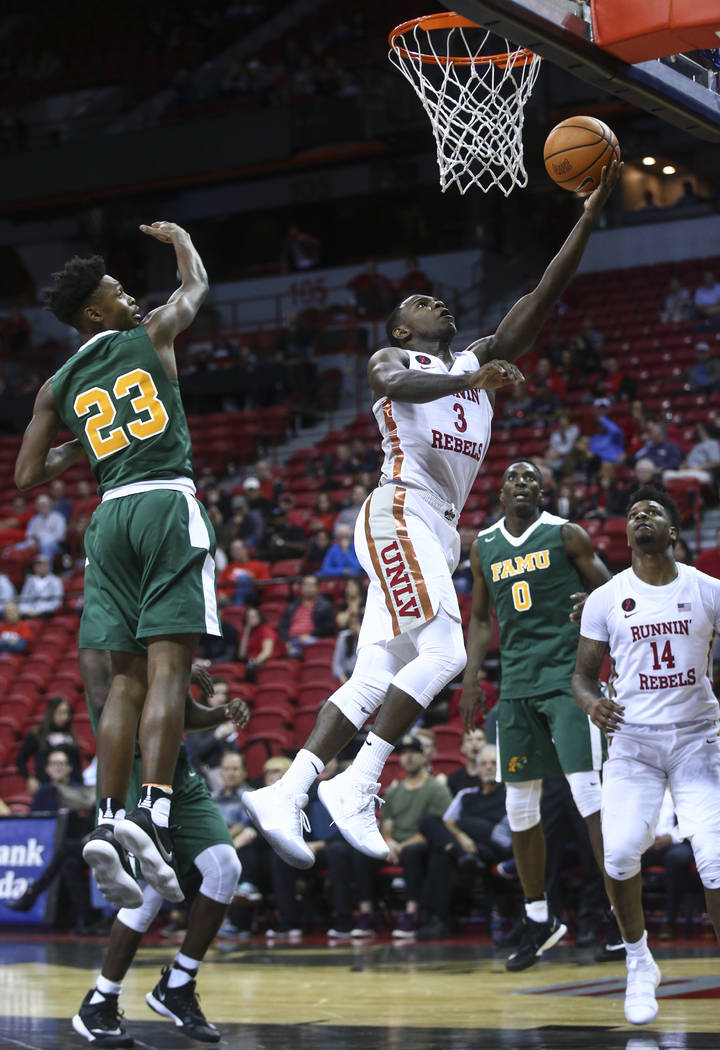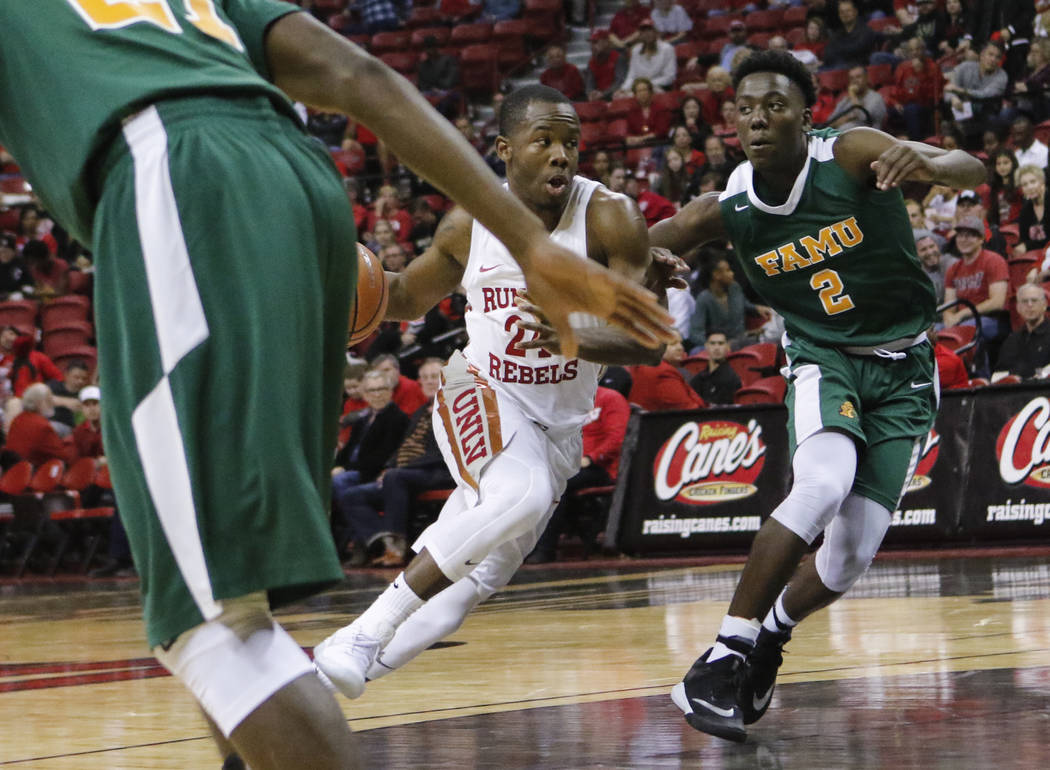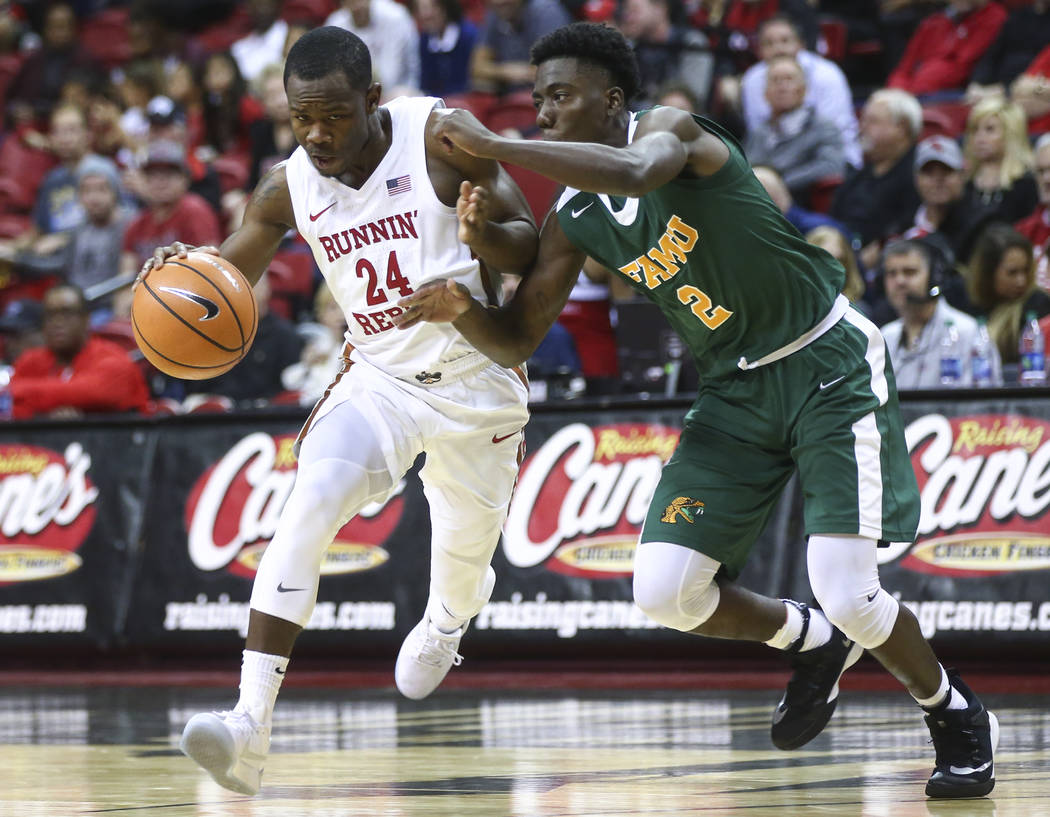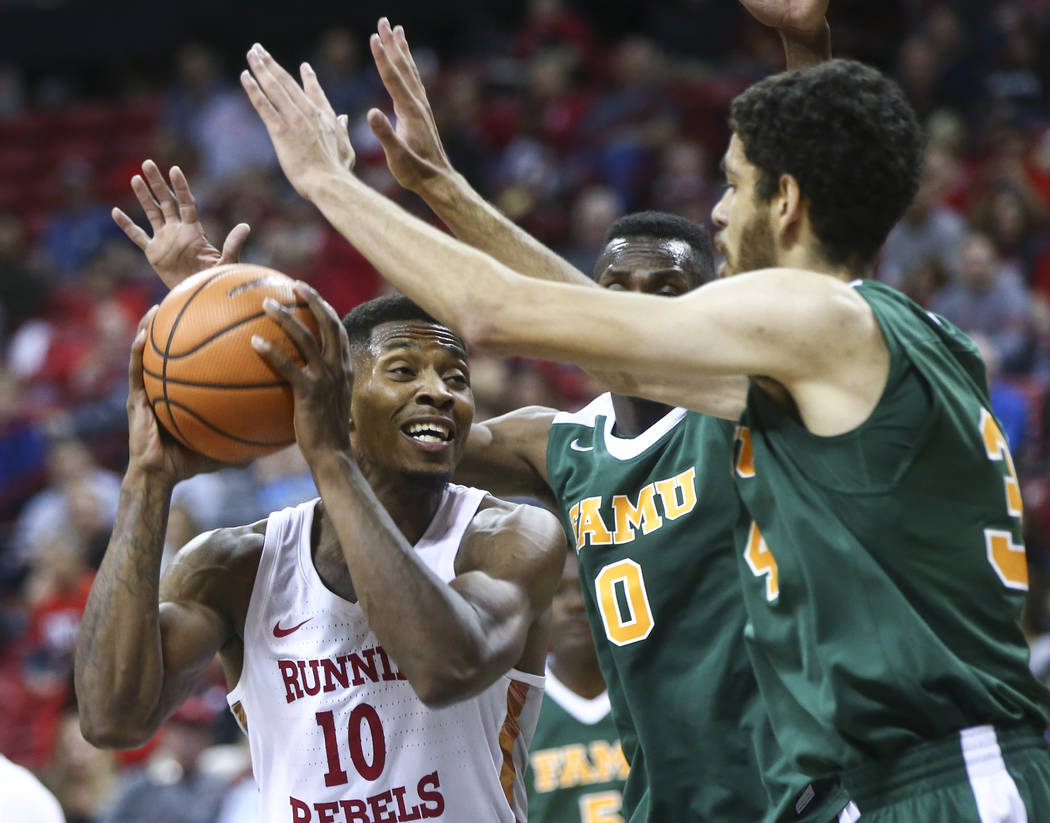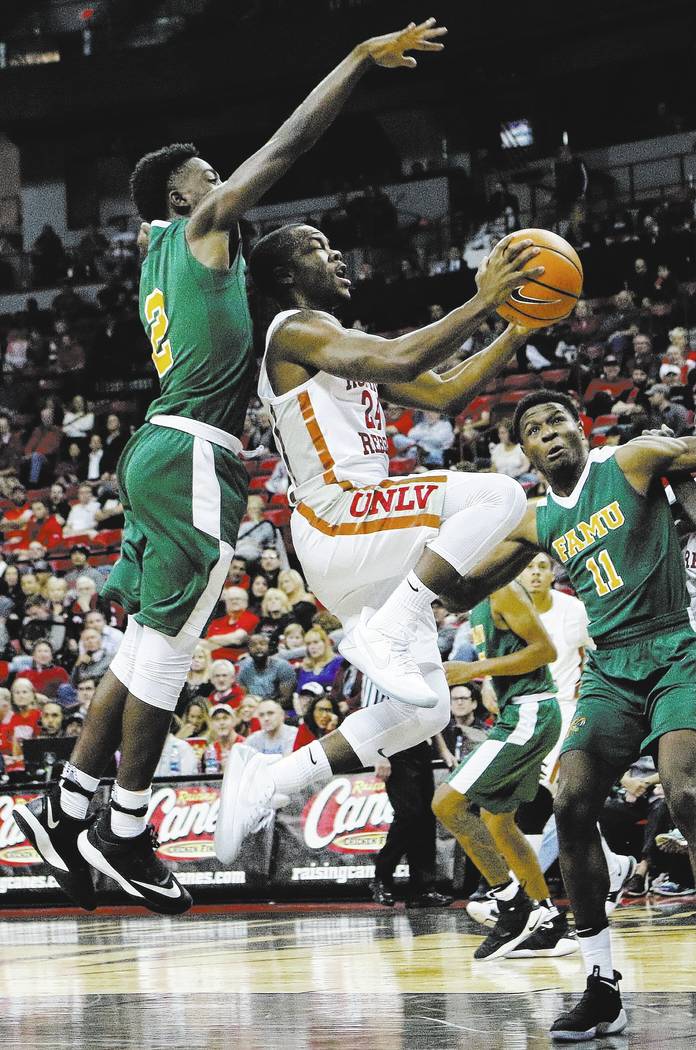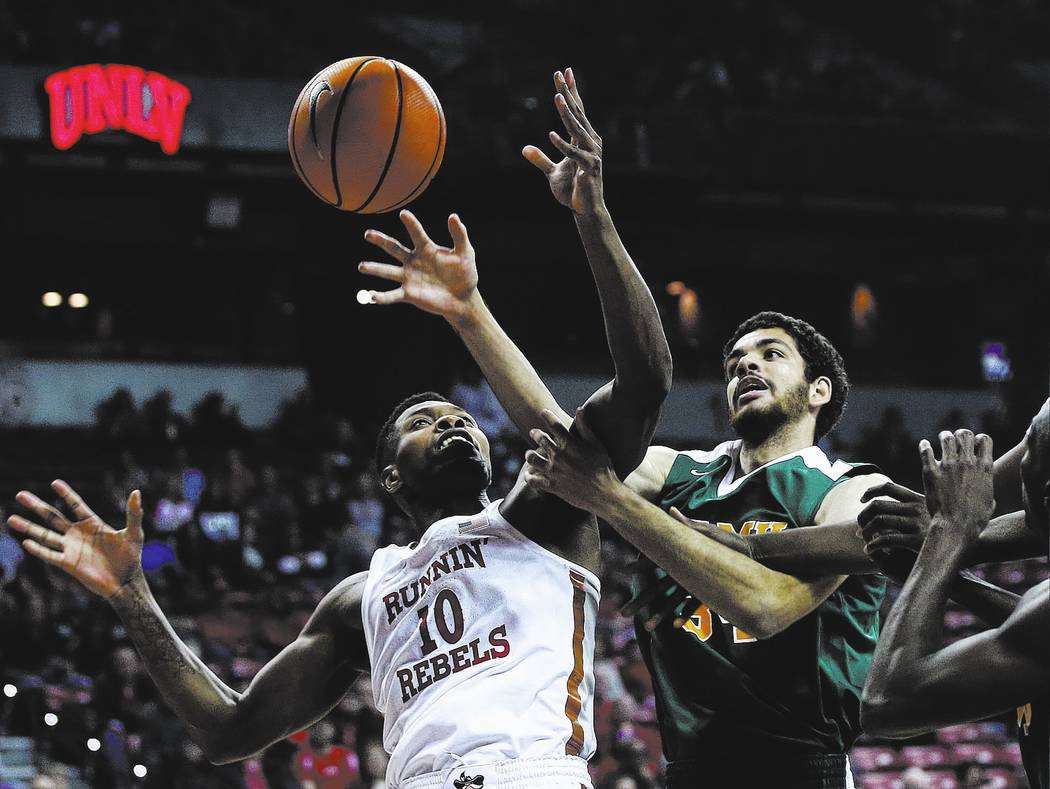 Three takeaways from the UNLV basketball team's 108-66 victory over Florida A&M on Saturday night at the Thomas & Mack Center:
1. Brandon McCoy made an immediate impact.
The five-star recruit didn't wait long to collect his first double-double. He got it with about two minutes remaining in the first half after missing some recent practice time with an injured ankle.
After missing some recent practice time with an injured ankle, he wasn't perfect. McCoy had early trouble finishing around the rim. But he played hard and showed he can be the force expected of him as his experience increases. He finished with 25 points and 18 rebounds.
"It was a surreal feeling playing (before) the fans at Thomas & Mack," McCoy said. "I'm not going to lie, I was really nervous. That's why I missed that (early) layup, but my teammates kept telling me to play stronger and keep doing what I'm doing."
2. Jordan Johnson is fun to watch.
Johnson was in charge from the beginning, assisting on UNLV's first three baskets. He also hustled at both ends; on one play, he blocked a shot from behind and then dashed up the court and drew a foul on the other end.
Jovan Mooring did a credible job at point guard last season, but Johnson is a much better fit for the position. He showed he can play at the high tempo coach Marvin Menzies desires. UNLV had 41 possessions in the first half as it rolled to a 56-27 lead.
Johnson had 10 points and 10 assists. Eight assists were in the first half as he set the tone.
"He came out and was very aggressive," Menzies said. "He's got to give us the energy he gave us tonight defensively."
3. The Rebels did what they had to do
Good teams jump on bad ones early, and that's what UNLV did. That's not to say the Rebels will suddenly become a Mountain West contender, but it's an encouraging sign of their mental approach.
The game was over quickly, with the Rebels jumping to a 28-8 lead. If they keep this approach, they will have many games like this in nonconference play, given their soft schedule.
UNLV will be tested eventually when the opponent won't allow the Rebels to run up and down the court and execute alley-oop passes at will. How they respond in those situations will be far more telling than what happened Saturday, but this was a start.
"I think it starts with the first five games of the season," said Mooring, who scored 21 points. "You start to figure out who you are as a team. We didn't play perfect tonight. You all saw the highlights, but once you look at the stat sheet and look at the film, you realize how ugly the game actually was."
Contact Mark Anderson at manderson@reviewjournal.com. Follow @markanderson65 on Twitter.