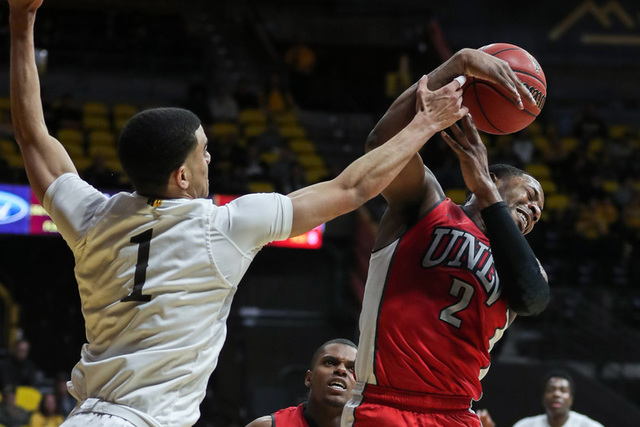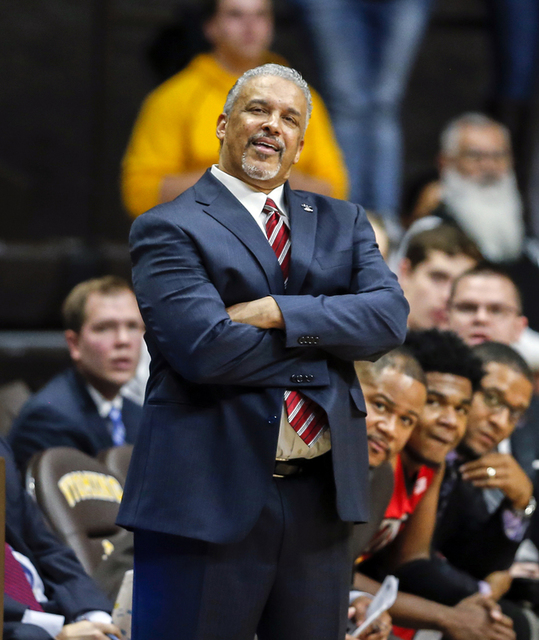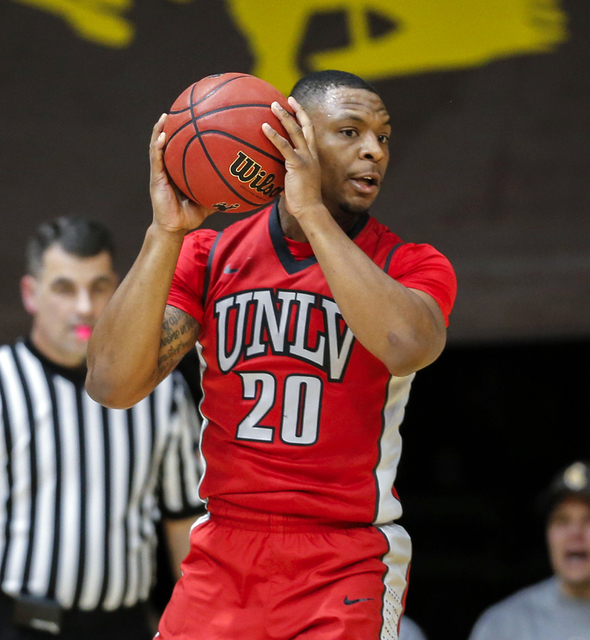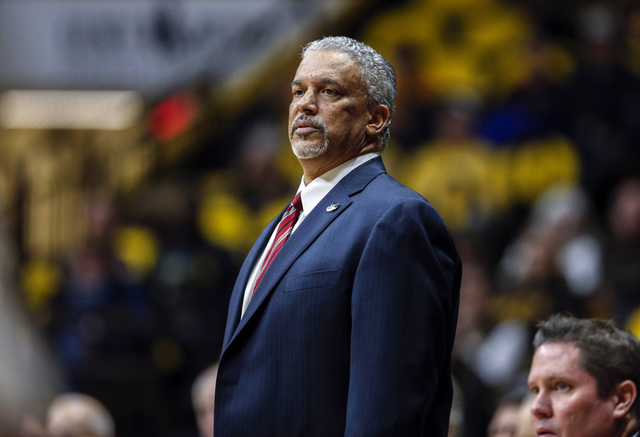 LARAMIE, Wyo. — Three takeaways from the UNLV basketball team's 66-65 loss at Wyoming on Wednesday at Arena-Auditorium:
1. TOO MANY MISSED OPPORTUNITIES
That can be said for both teams. Wyoming (14-7, 4-4 Mountain West) made 6 of 13 free throws and missed its share of close-in shots. UNLV (10-11, 3-5) shot 8 of 17 at the line in the second half and also failed on several close-range shots.
Because the Rebels lost, those missed chances loomed even larger.
On one sequence nearly midway through the second half, UNLV's Tyrell Green stole the ball and raced to the basket. He missed the layup, and Jovan Mooring missed the follow. The Cowboys answered with a dunk by Hayden Dalton, a four-point swing that extended Wyoming's lead to 10.
UNLV fought back, but with the outcome in doubt late, Christian Jones missed two free throws and Mooring another.
"I think this was definitely a game where we beat ourselves," Mooring said. "There was no reason for us to miss that many free throws, and there was no reason for us to come out like that in the first half (trailing 41-23 at halftime)."
2. MORGAN PROVIDES SPARK
With guard Jalen Poyser again ineffective, UNLV coach Marvin Menzies benched him to open the second half with UNLV trailing by 18.
Freshman Zion Morgan scored eight points in the first 3:21 to begin a furious UNLV rally. Morgan, a defensive specialist, finished with career highs of 12 points and six rebounds.
"He was the key player to the game tonight," Mooring said.
Poyser played just three minutes in the second half and shot 1 of 7 for the game. He is 10 of 45 in his past four games.
Menzies wasn't ready to pronounce Morgan the starter over Poyser — "I'm still upset from the loss, I'm not thinking about who the heck starts next game," Menzies said — but there was no question why the change was made at halftime.
"(Poyser) wasn't performing very well, so you get the next guy in," Menzies said. "It's all performance based. Jalen had a great attitude. I put him back in, and he hit a big 3 when he went back in, kept his mind into it. Different guys are going to help you in different games, so it's not a hierarchy of who has the right to play. It's the hierarchy of who has earned the right to play."
3. OH, WHAT COULD HAVE BEEN
This would have been a nice victory for UNLV, especially coming from so far down on the road. It could have provided the Rebels with momentum going into Saturday's game at San Jose State, which is no gimme.
Had the Rebels swept the road trip, they would have headed home 12-10 overall and 5-4 in the Mountain West, creating a little separation in a bunched-up field in the middle of the standings.
Now they're trying to avoid slipping in the standings.
Contact Mark Anderson at manderson@reviewjournal.com or 702-387-2914. Follow @markanderson65 on Twitter.
VS.