Brooke Johnson sparks Lady Rebels' offensive outburst
February 24, 2016 - 11:27 pm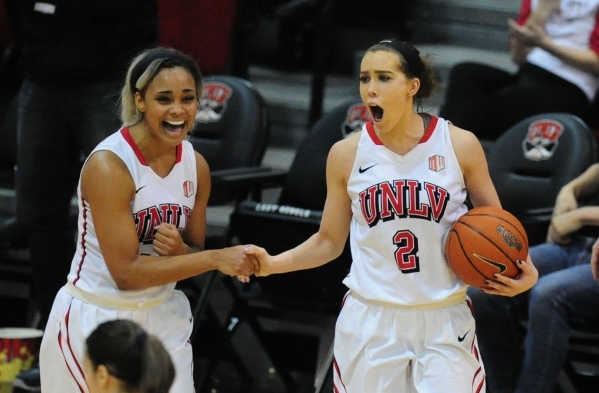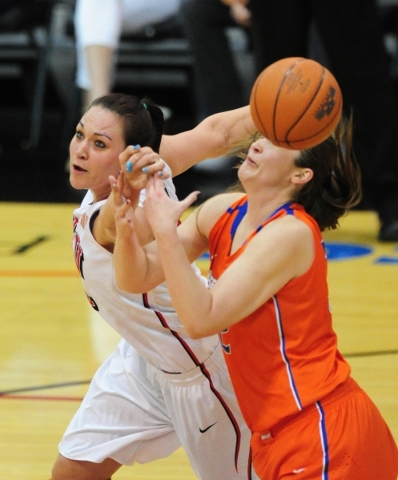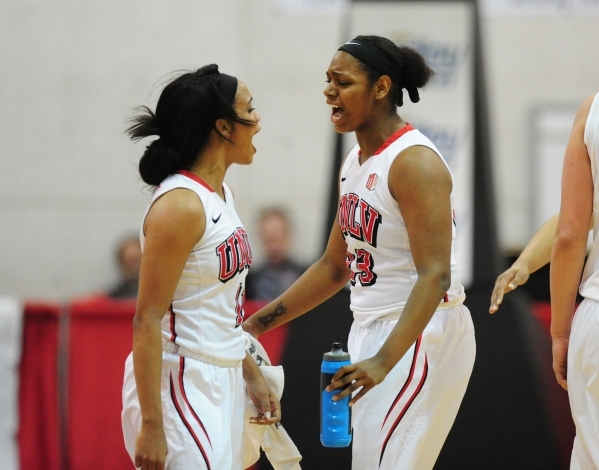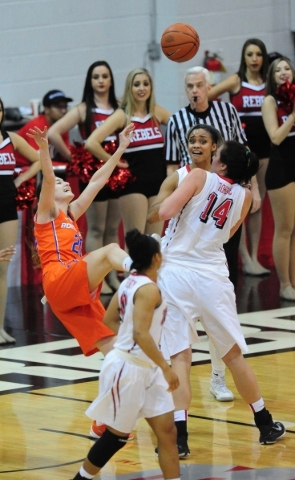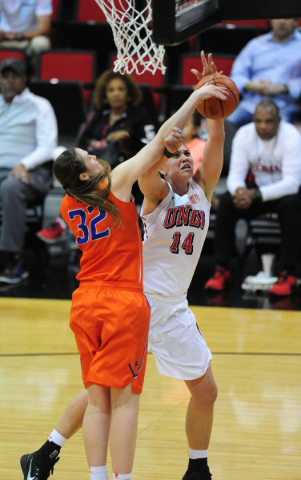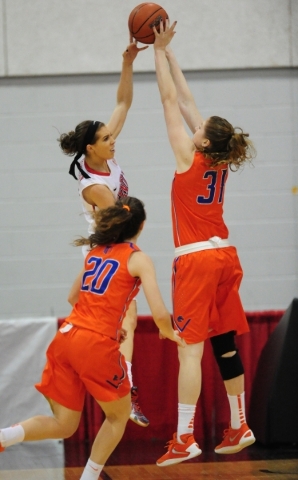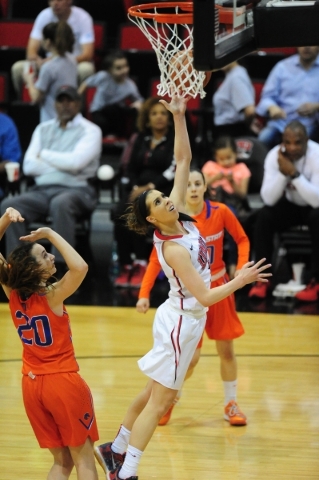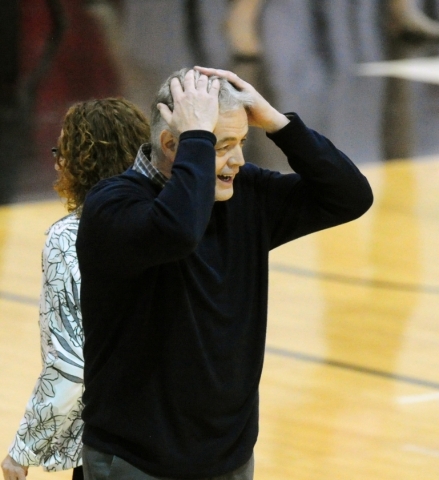 Brooke Johnson described the UNLV women's basketball team's loss to UNR last week like taking a dagger to the heart.
Johnson got the Lady Rebels back on track Wednesday by throwing her own daggers at Boise State.
Behind a career night from Johnson, UNLV defeated Boise State 78-68 at Cox Pavilion. The Lady Rebels (15-12) moved to 8-8 in Mountain West play and took over fifth place in the standings after New Mexico's loss to Colorado State.
The top five teams in the league receive a first-round bye in the conference tournament next month.
"We knew we were a better team (than the UNR loss), and I think that showed tonight," said Johnson, who tied a career high with 25 points and seven assists. "We wanted this game just as bad, and we can play with any team in the conference."
Johnson's 3-pointer with 1:59 left put the game out of reach for Boise State. The sophomore guard's three-point play gave the Lady Rebels a 70-60 advantage with 4:18 left.
With two games left in the regular season, UNLV leads New Mexico by half a game in the standings and trails San Jose State and Boise State (16-10, 9-6) by a game and a half for third. Colorado State leads the race at 15-0.
The Lady Rebels reached the 70-point plateau for the first time since Nov. 21 when they defeated UC Irvine 73-53. They started the season scoring more than 70 points in their first three games.
"This definitely is our best offensive performance of the season," said UNLV coach Kathy Olivier, whose team is 11-3 at home. "We're so much better when we play like this, especially at home."
UNLV and Boise State were dealing with a losing funk. The Lady Rebels had lost four of their past five, including the 71-65 loss at Reno on Saturday. The Broncos extended their losing streak to four games.
"We needed this one," Olivier said. "Everyone was disappointed about the Reno loss. We're a different team at home. The team played inspired … the community got behind us. Cox (Pavilion) was popping."
The Lady Rebels recorded 20 assists and outrebounded the Broncos 38-25.
UNLV senior center Aley Rohde, who had 18 points and eight rebounds, played physical down low against Boise State center Miquelle Askew.
"I kept yelling at Aley, 'Want it, want it,'" Olivier said. "She fed off that, it was fun to see."
The Lady Rebels' strengths have been on defense, but they could find their niche on offense with Rohde getting back into form since injuring her foot.
"We're a much better team with Aley," said Johnson, who has scored more than 20 points in the past two games. "We have four to five players who can score double digits every night."
The Lady Rebels had a rare high-scoring first quarter. UNLV led 23-17 after the first period, with Johnson contributing eight points and Dakota Gonzalez connecting on two 3-pointers. Gonzalez finished with 13 points.
UNLV's momentum carried in the opening minutes of the second period, as the Lady Rebels built an 11-point advantage.
The Broncos found their shooting stroke midway through the second period. Spanish guards Marta Hermida and Yaiza Rodriguez Ortego hit back-to-back jumpers to cut UNLV's lead to three points with one minute left in the quarter.
With the clock winding down, Gonzalez found Johnson for a corner 3-pointer to give the Lady Rebels a 41-35 halftime lead.
UNLV picked up the defensive intensity in the third quarter to ignite the offense entering the final quarter.
"The defensive effort was there in the third," Olivier said. "We're a good defensive team. We always want that to ignite our offense."
Contact Gilbert Manzano at gmanzano@reviewjournal.com or 702-383-0492. Follow him on Twitter: @gmanzano24