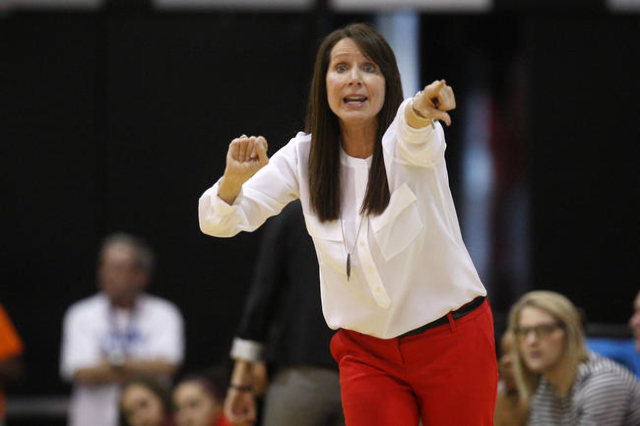 Nyasha LeSure had 19 points, six rebounds and six assists to help rally UNR to a 71-65 win over UNLV in a Mountain West women's basketball game Saturday in Reno.
Stephanie Schmid had 16 points, Halie Bergman 11 points and Teige Zeller 11 rebounds for the Wolf Pack (5-20, 4-10), who trailed 34-29 at halftime and 48-37 after three quarters.
UNR, which halted a five-game skid, shot 46.2 percent from the field and had a 37-33 edge in rebounds.
Brooke Johnson scored 20 points, Dakota Gonzalez 14 and Nikki Wheatley 12 for the Lady Rebels (14-12, 7-8), who were called for 14 fourth-quarter fouls compared to one assessed to the Wolf Pack.