Gonzalez twins leaving UNLV to pursue music careers
Updated May 12, 2017 - 6:44 pm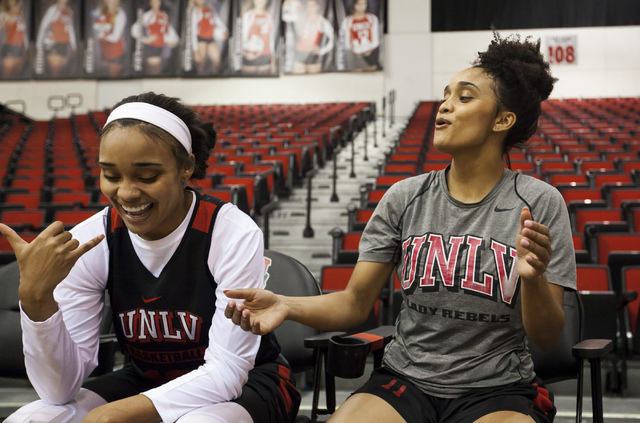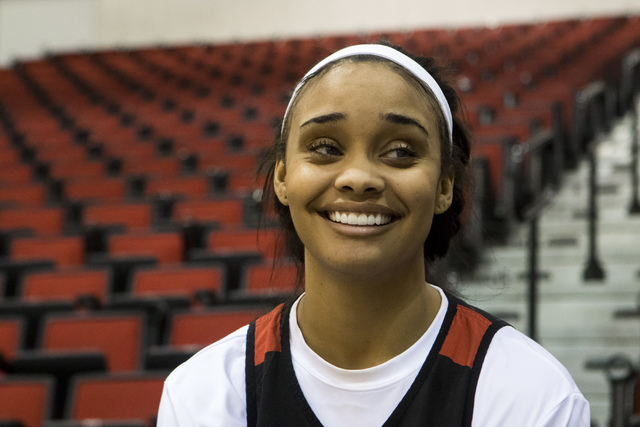 The UNLV women's basketball team lost two major pieces Friday.
The school announced that starters Dakota and Dylan Gonzalez would forgo their final year of eligibility to pursue other interests, including a blossoming music career.
The twins graduated this week from UNLV with degrees in sociology. After starting college at Kansas, they transferred and sat out a year before playing two seasons for UNLV.
Dakota was the team's leading scorer last season at 13.2 points per game. Dylan averaged 9.9 points.
Dakota did not return a phone call seeking comment.
"They love basketball," Lady Rebels coach Kathy Olivier said. "They're so committed in basketball, and I think it was just getting really hard for them to try to do both, because right now the music career is calling."
The two have built an impressive following on social media, with almost 52,000 followers on a joint Twitter account (@IIGonZ_). Dakota boasts more than a million followers on her Instagram (@miss_kota), and Dylan has more than 978,000 (@miss_dyl).
Both spoke out on Instagram on Friday about their departure, posting multiple pictures along with lengthy messages.
Dylan wrote that the decision broke her heart, and that if she could continue to do both, she would.
"Dakota and I have put so much time and energy, struggle and heartache, sweat and love and tears into this game that has always been and will always be part of our lives," Dylan wrote. "We worked our asses off to get to where we are. But because of the NCAA and the ancient set of rules that has yet to evolve with the rest of time, our hand has been forced to make the tough choice to go on and build a foundation to pursue our careers outside of basketball."
Dakota posted that it was impossible to pursue her career aspirations and play Division I basketball because of the NCAA's rules and restrictions.
She also expressed a desire that changes would be made for future college athletes allowing them to "pursue their future dreams and aspirations (that are outside of their current sport) and still be able to play their sport at the same time."
"They're overly dedicated people, (and) it started to get to be a challenge of trying to make sure that they abide by the NCAA rules, and they had to balance the basketball," Olivier said. "They can only do so much through NCAA rules, and I just think they were getting a lot of opportunities and they didn't want to continue to turn those opportunities down."
"What they brought to the program was just amazing. They are so competitive," Olivier said. "We're going to miss so many things they bring. It's not just one thing. They bring so many things. And there's two of them that bring so many things."
And while Olivier would love to have them back, she understood their decision.
"I couldn't blame them," she said. "That's what's hard with coaches — my thought process is what's best for the Lady Rebels, like, 'No, stay, stay,' but you've got to take a step back. They've got a lot going on, and it's kind of fun. It's exciting for them to start their next step in life."
Follow all of our UNLV coverage online at reviewjournal.com/Rebels and @RJRebels on Twitter.
Contact Betsy Helfand at bhelfand@reviewjournal.com. Follow @BetsyHelfand on Twitter.