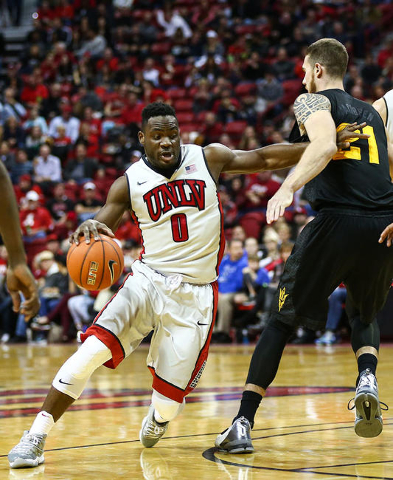 The UNLV Rebels (9-6) finish off their two-game road trip facing the Wyoming Cowboys (8-8) today in Laramie.
Here's everything you need to know if you want to catch the game.
Place: Arena-Auditorium, Laramie, Wyoming
Time: 3 p.m. PST
TV: CBS Sports (Cox 333, DirecTV 221, CenturyLink 643)
Radio: KWWN 1100AM/100.9 FM
The Rebels return to their home court Tuesday night to host the New Mexico Lobos.
Check our GameDay page for full coverage of the UNLV-Wyoming game.