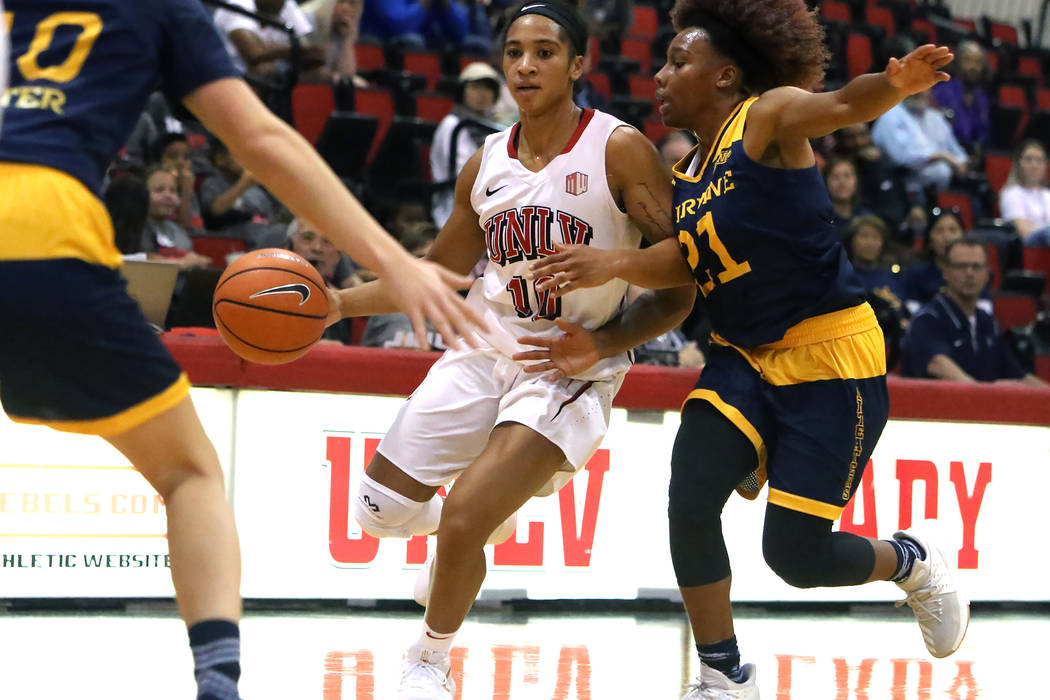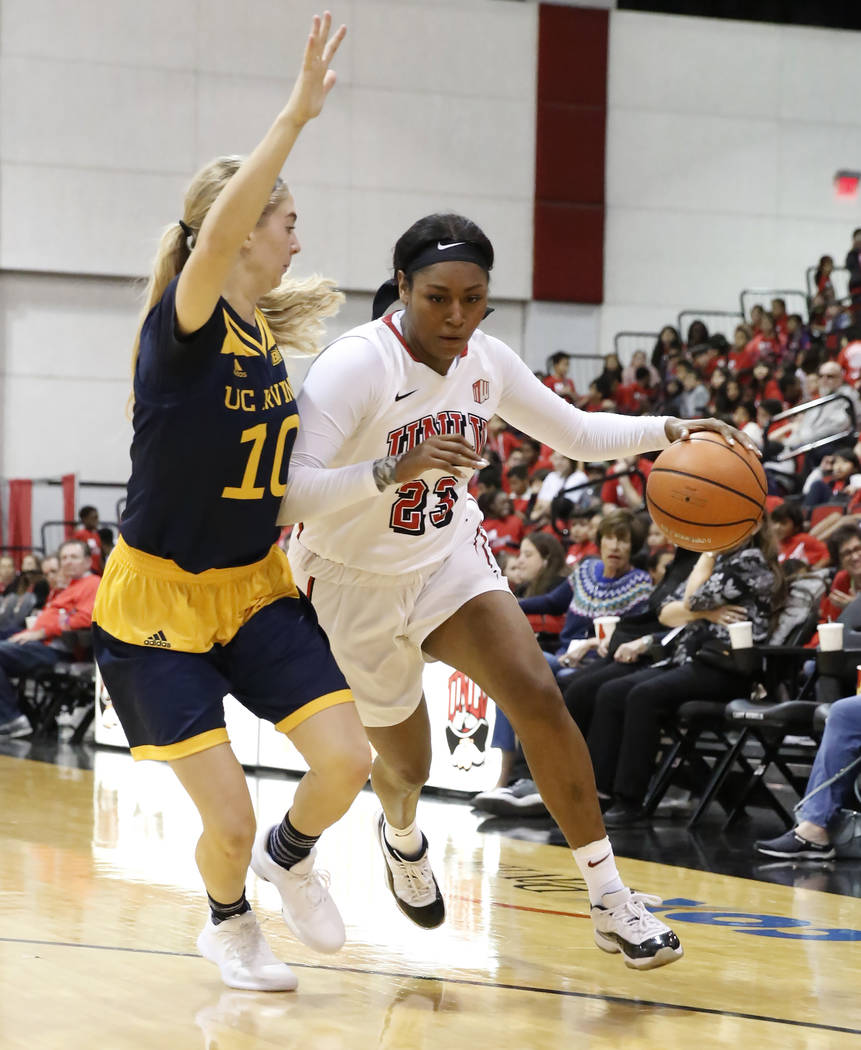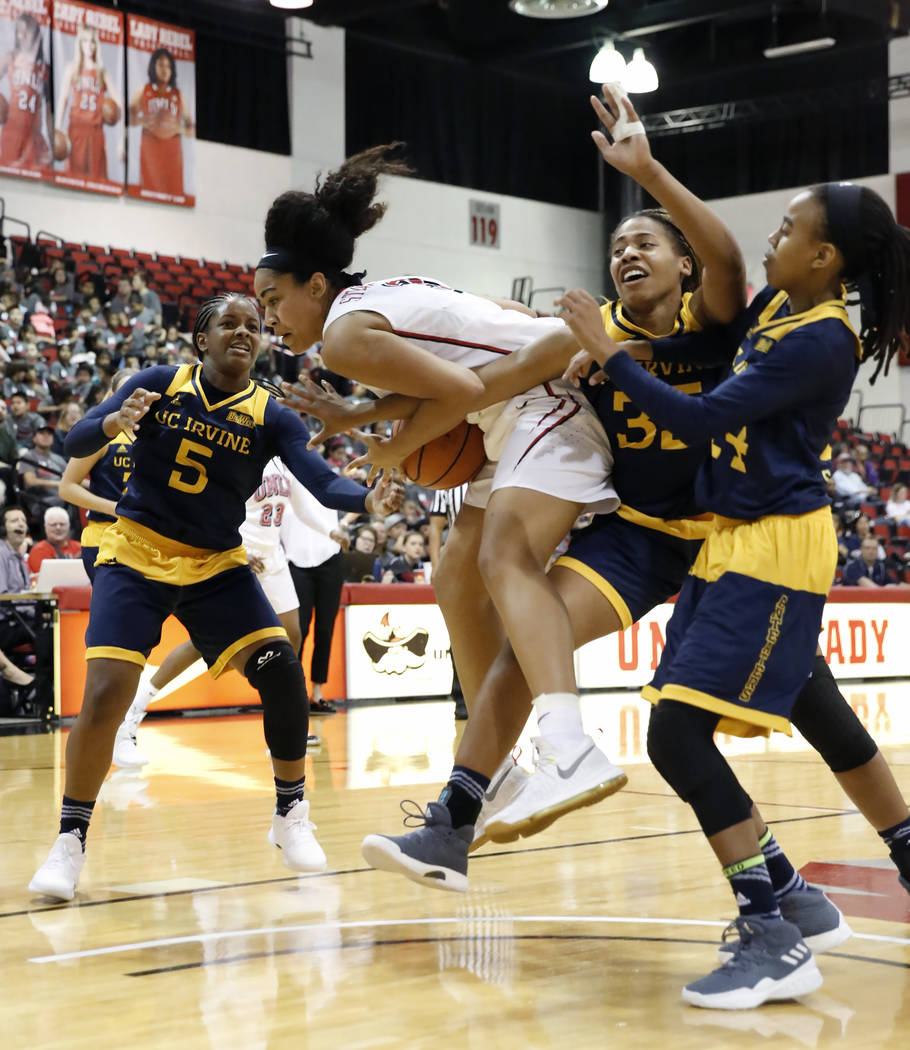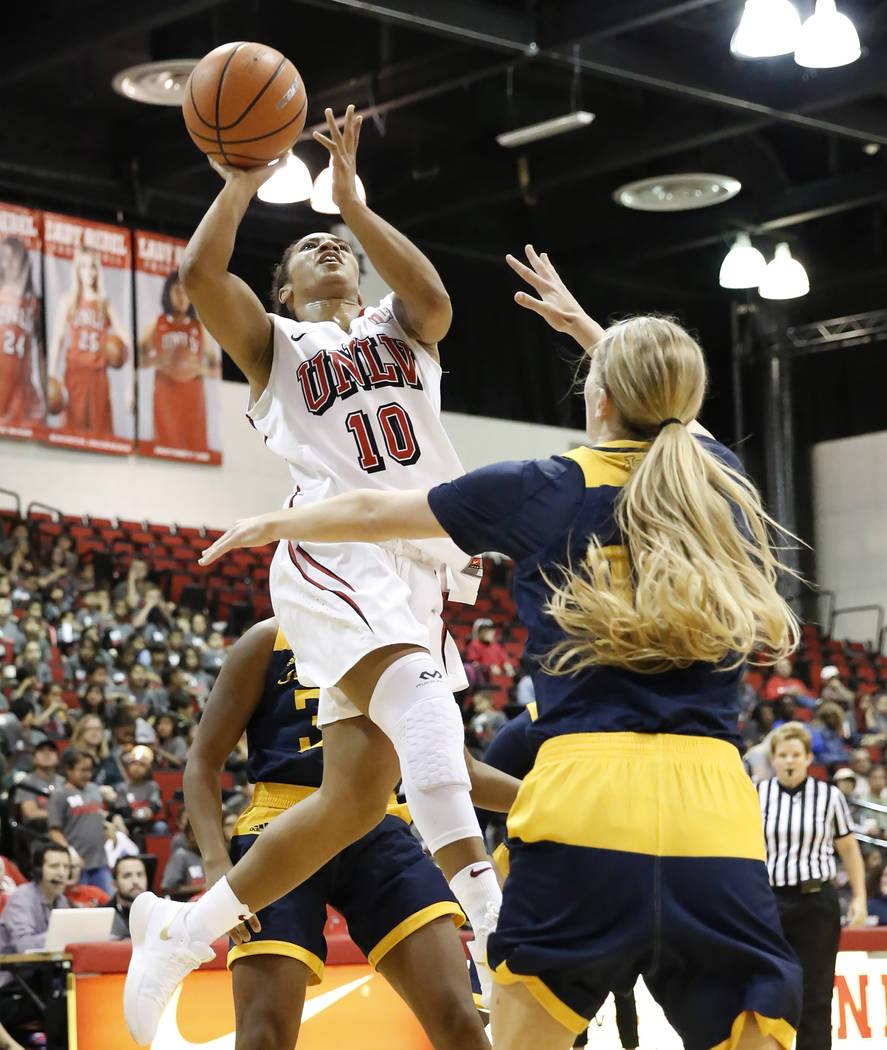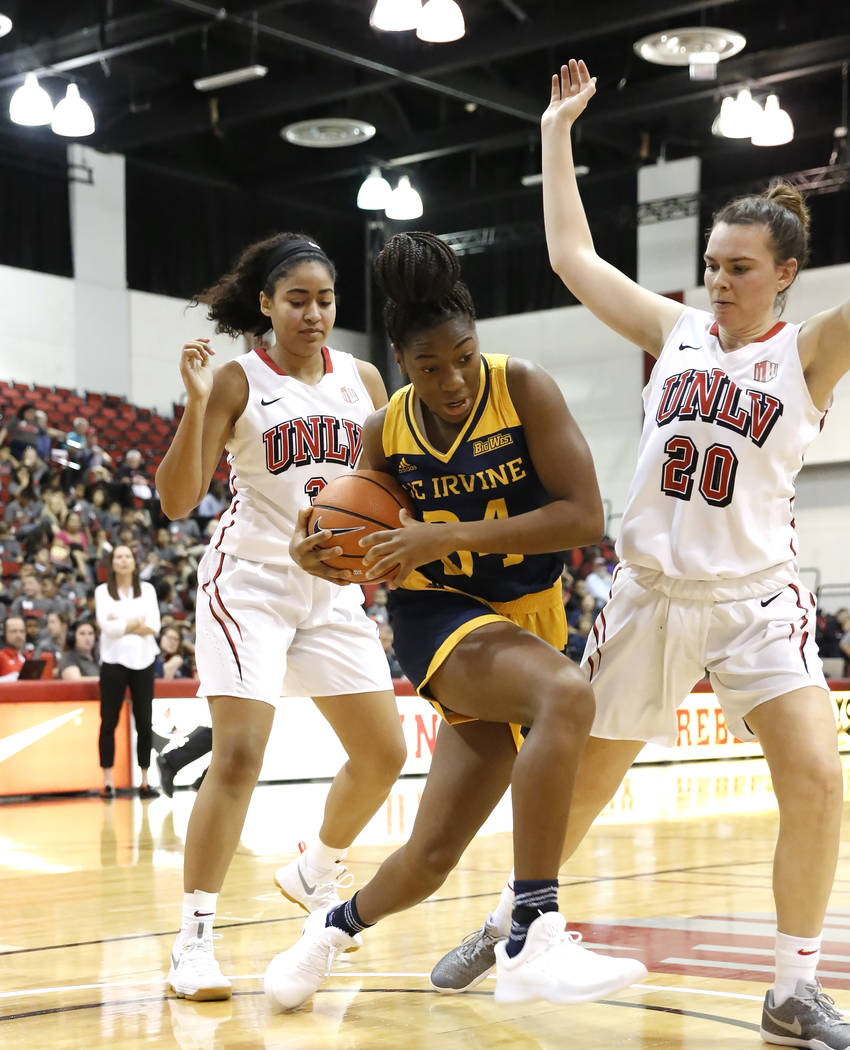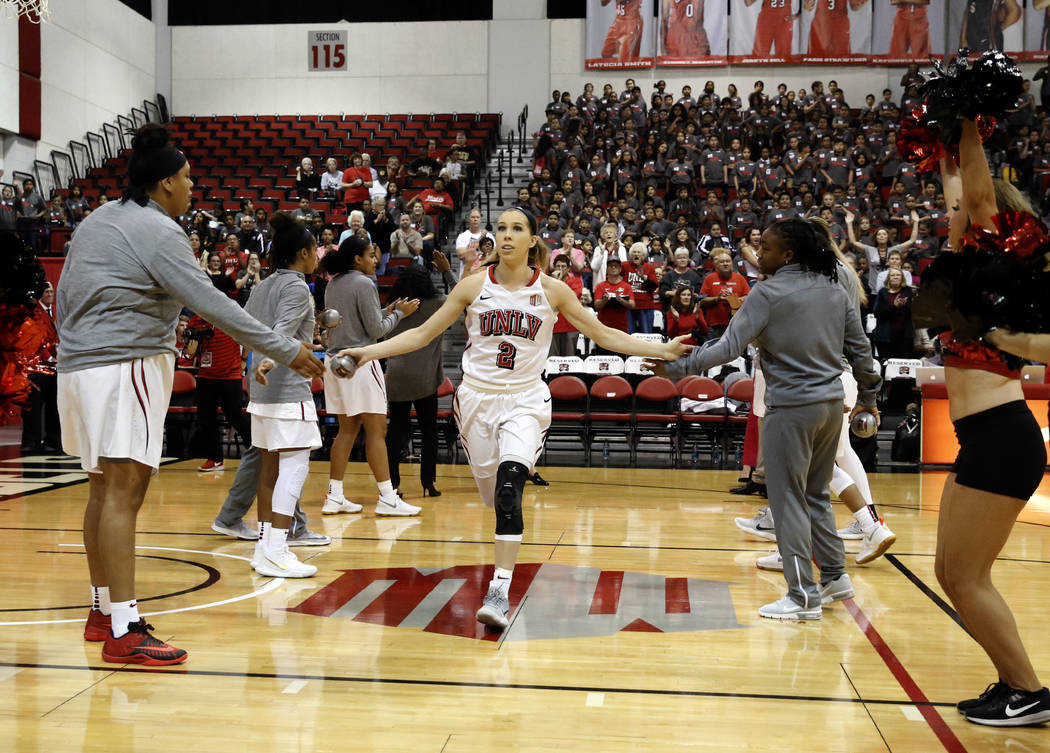 Katie Powell, Nikki Wheatley and Alyssa Anderson remained in the gym after practice Monday night, shooting around for another hour.
UNLV didn't shoot particularly well in its first game of the season, so a few extra shots couldn't hurt.
The extra work paid off Tuesday as the Lady Rebels shot 50 percent and beat UC Irvine 73-54 in a day game in front of hundreds of screaming elementary students at Cox Pavilion.
"We never shoot that," coach Kathy Olivier said.
It was a marked improvement from the season opener, in which UNLV (2-0) shot 34.6 percent for the game and had to use a fourth-quarter comeback to beat Portland State.
"I know for myself, I got in the gym and got some shots up," Powell said. "I know the first game we all were a little bit nervous and now that we got the flow and stuff, we shot a little better — shot a lot better — as a team."
However, things didn't start that well for the Lady Rebels on Tuesday. Olivier sat Wheatley on the bench for the first quarter to prove a point after the point guard had been given a double technical in the season opener.
"I thought 'You know what? I got to make sure the players understand how important it is to keep our poise this year,'" Olivier said. "I think that can be a difference between a good season and not and Nikki's one of our leaders."
Her absence was felt. The Anteaters (1-1) jumped out to a 10-0 lead and freshman Kavi Brown, starting in Wheatley's place, made four turnovers in the first quarter.
"The way Irvine played, it was scary because they were trapping, they were pressing. We have our little freshman in who has done a good job," Olivier said. "… It's a start in that setting with all these kids is rough but I thought she finally settled down.
"Kavi can be a really good player. But Nikki did a good job mentoring her from the bench."
The Lady Rebels turned the ball over 15 times in the first half, but still led 34-33 at halftime. They finished with 25 turnovers.
"I don't like the turnovers," Olivier said. "Get rid of the turnovers and we have a good game."
But the Lady Rebels shot well enough to overcome the turnovers, breaking open the game in the third quarter when they went 9 for 12 (75 percent) and outscored the Anteaters 24-13.
Brooke Johnson led all scorers with 17 points, while Jordyn Bell and Katie Powell added 13 apiece. Powell also had 10 boards for her second double-double in as many games.
Off the bench, Wheatley scored 11 points, Alyssa Anderson added nine and Paris Strawther — playing in her first game of the season after missing the opener with an ankle injury — chipped in eight points along with eight rebounds.
"I feel like that's what we're looking for this season is that we're going to have more people in double digits every game," Powell said, "And that's how we win because we all share the ball and get it done."
More Rebels: Follow all of our UNLV coverage online at reviewjournal.com/Rebels and @RJRebels on Twitter.
Contact Betsy Helfand at bhelfand@reviewjournal.com. Follow @BetsyHelfand on Twitter.