Lady Rebels prepare for tough stretch in December
November 24, 2017 - 9:49 pm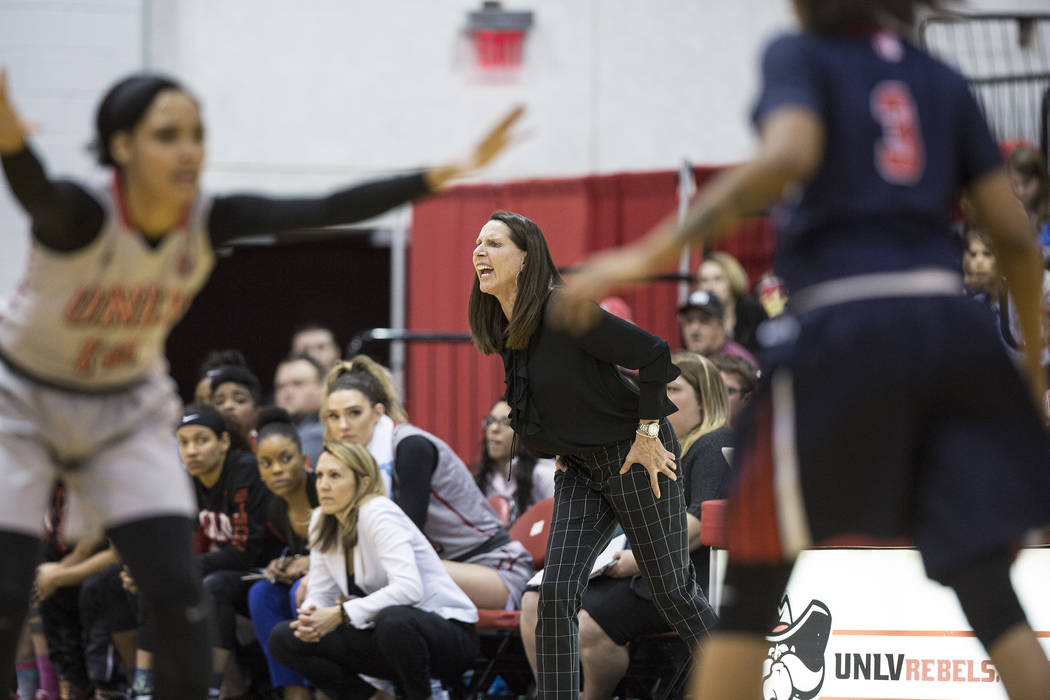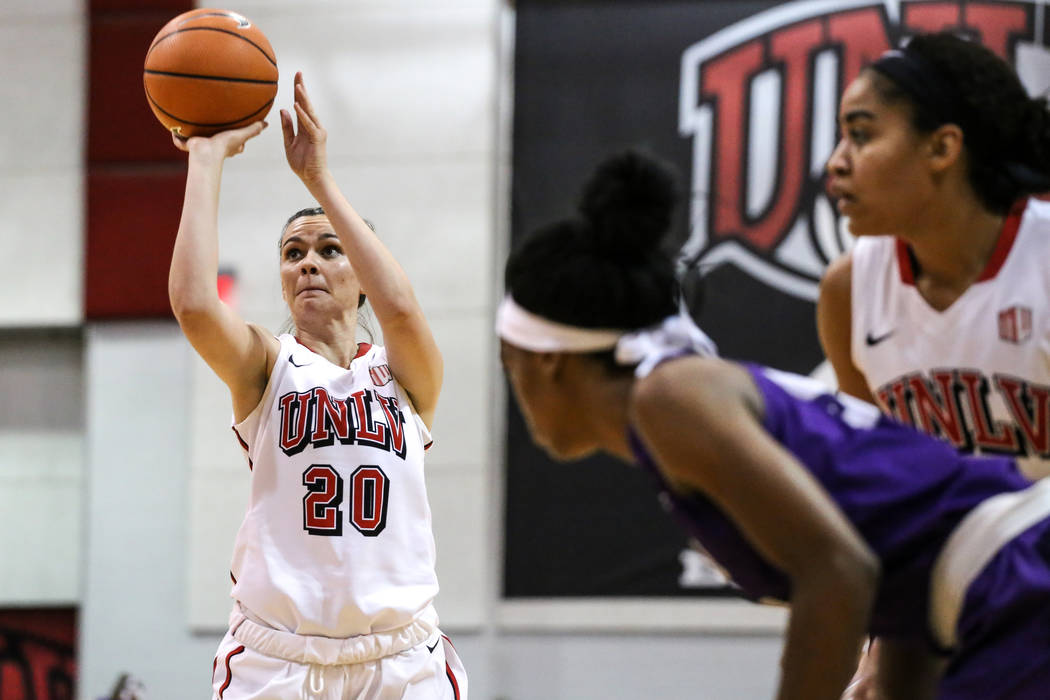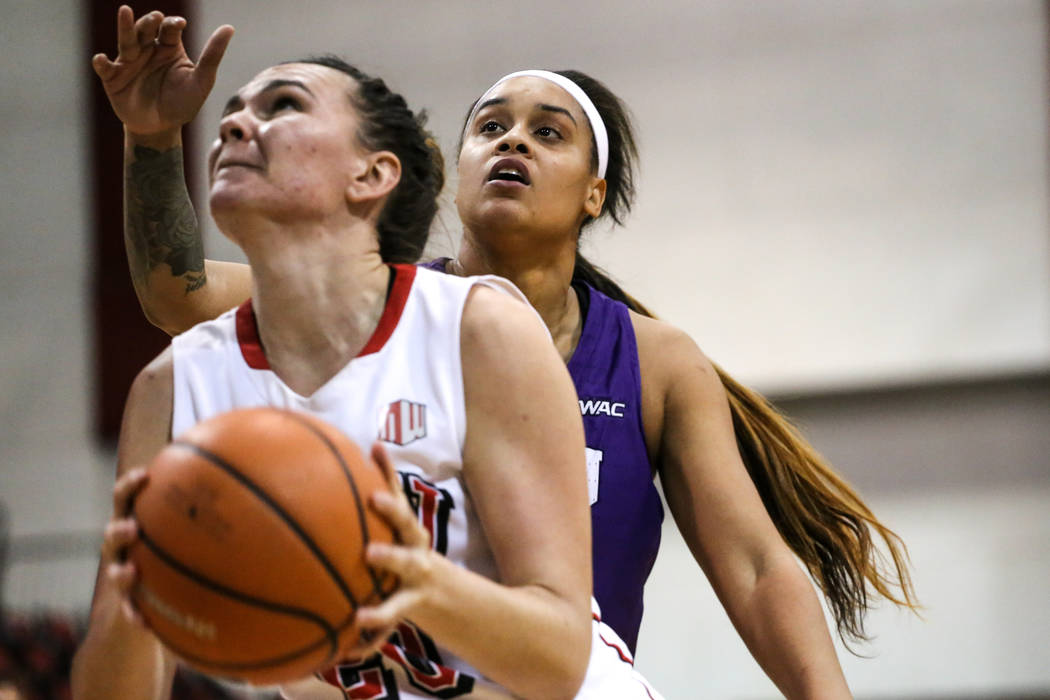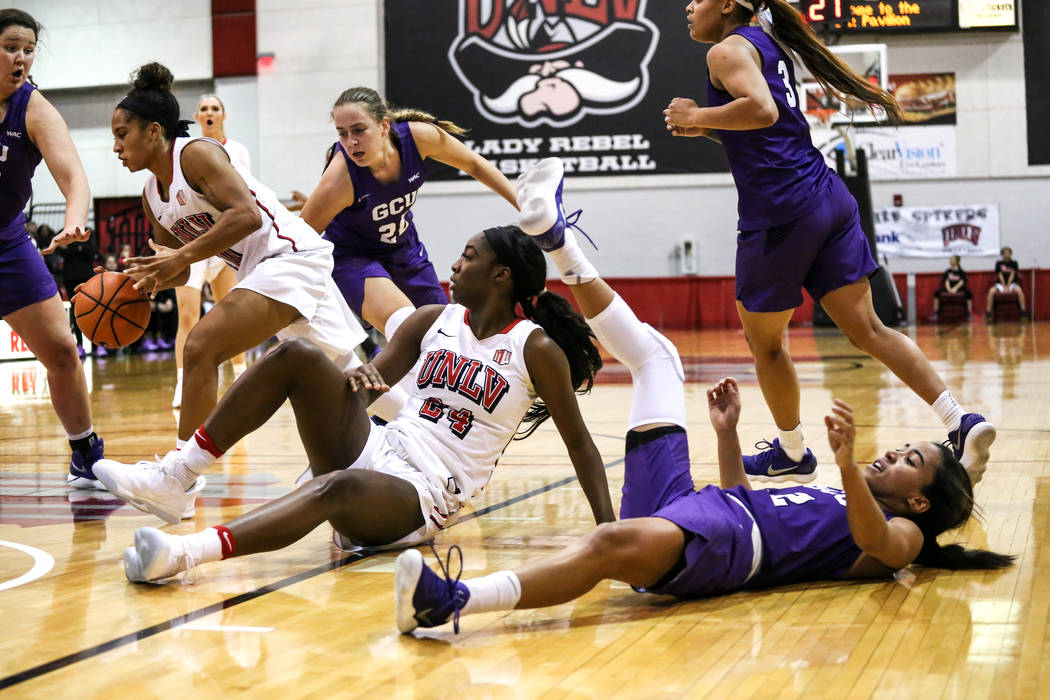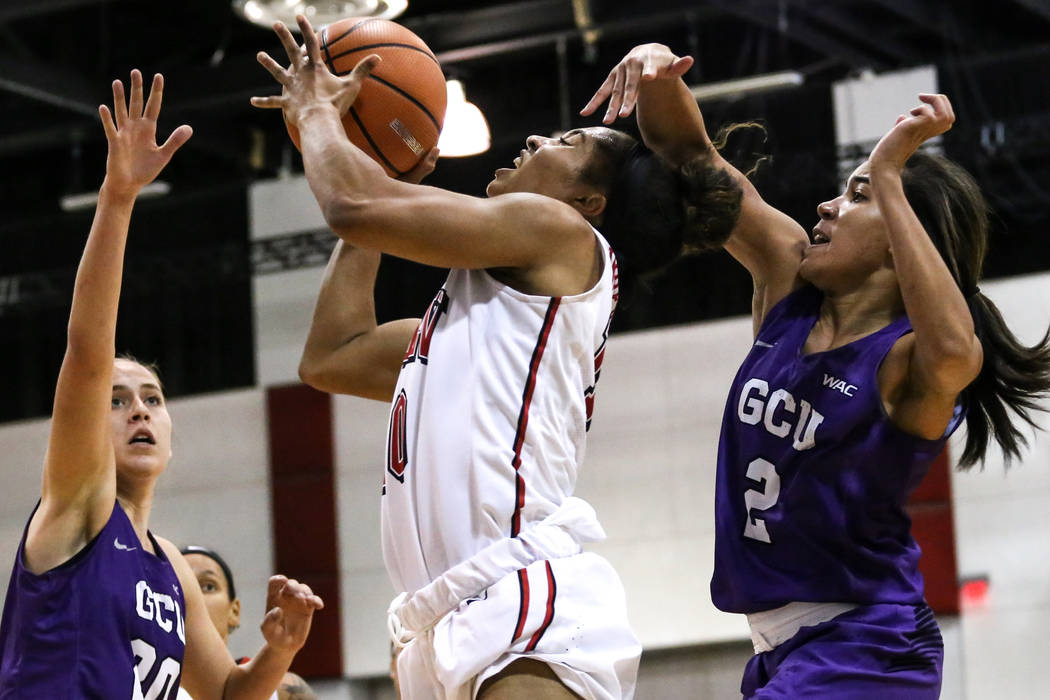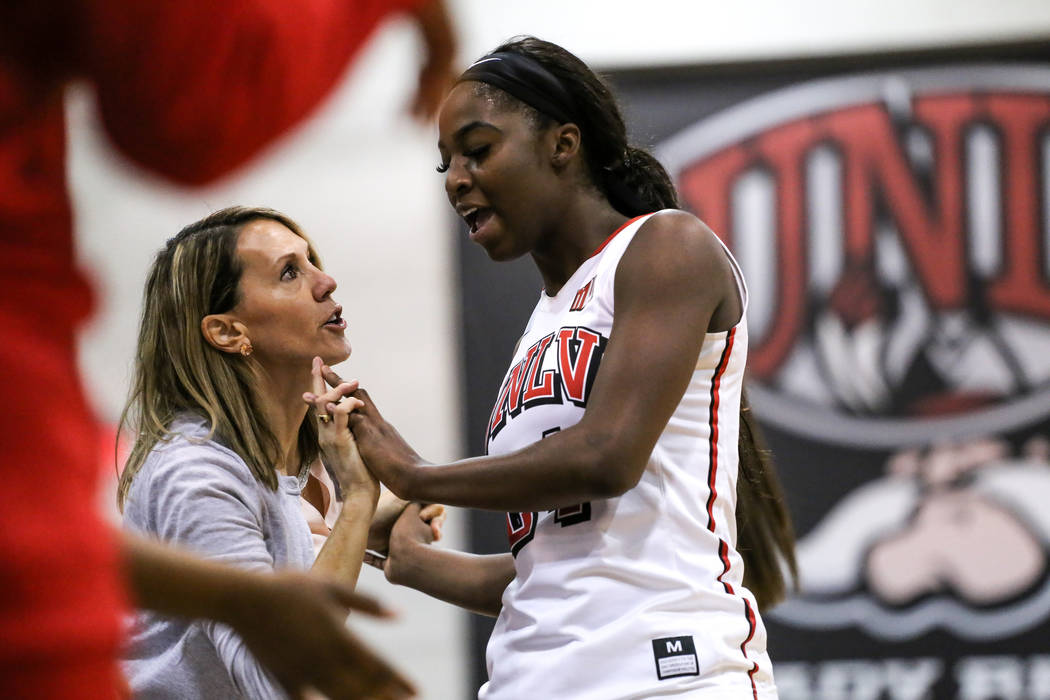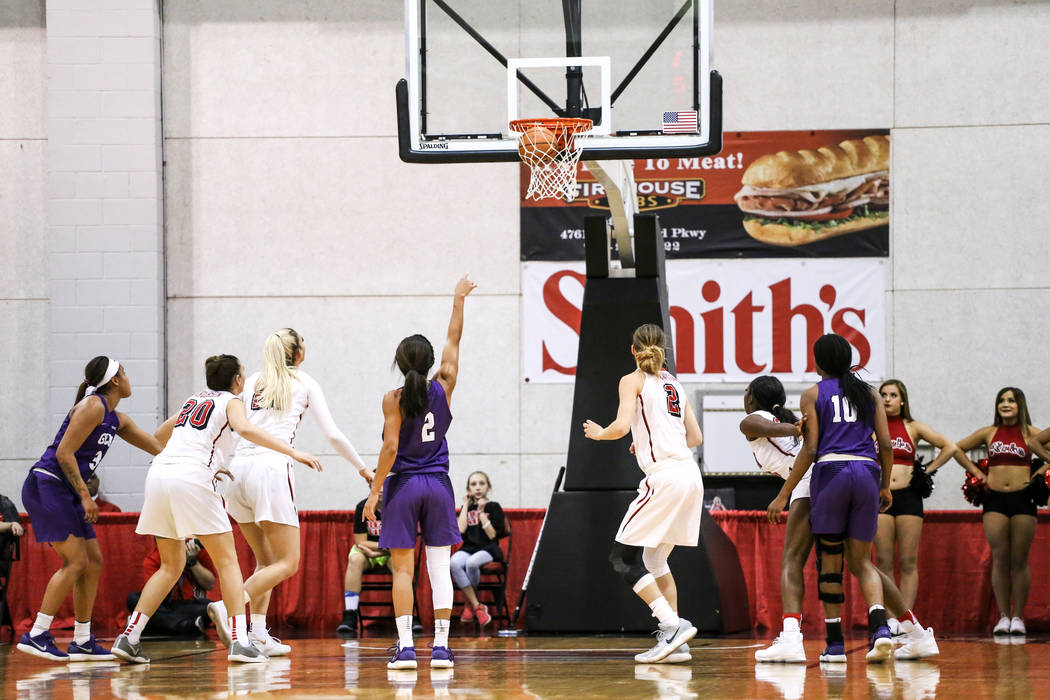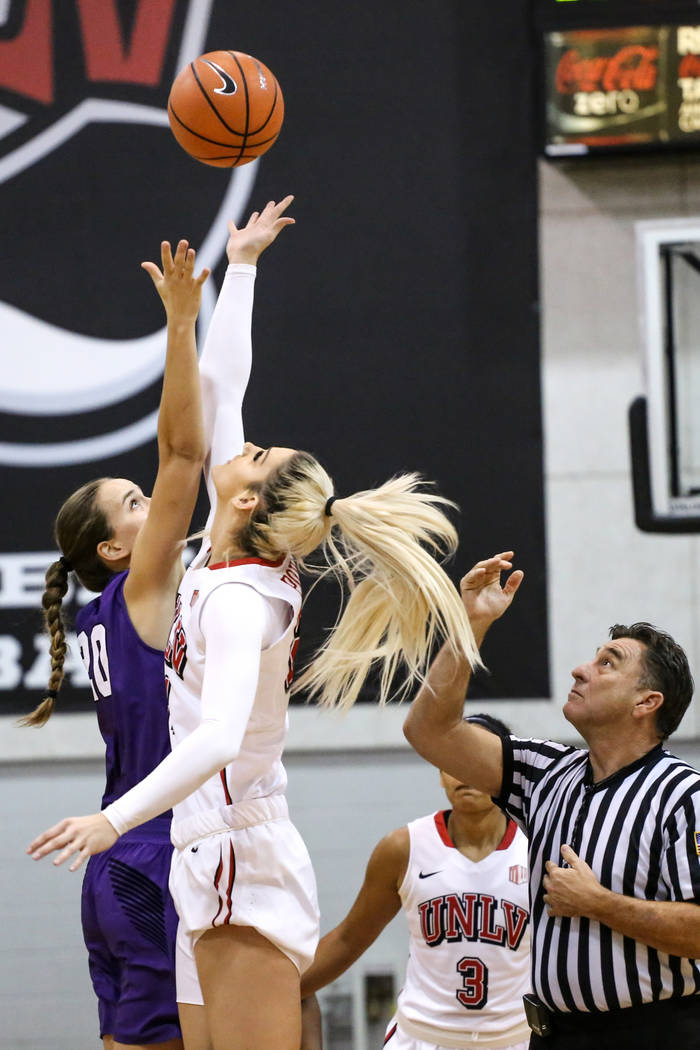 The UNLV women's basketball team will spend December playing some of the country's best teams.
But before the Lady Rebels get into the heart of their nonconference schedule, they will host the Lady Rebel Round-Up at Cox Pavilion, which will provide a step up from the competition they've seen.
The Lady Rebels are 3-0 after beating Portland State in overtime and UC Irvine and Grand Canyon by 19 and 29 points.
The annual Thanksgiving tournament will start with a game against Hofstra (2-2) at noon Saturday.
"I've been hearing especially Minnesota and Wake Forest are the top teams and what not, so it's going to be a test to our defense. We've been playing great teams but not great teams," said Jordyn Bell, with an emphasis on the second great. "No disrespect to them, but … we just really want that challenge and (to) see how we are able to play against adversity."
It will begin with Hofstra.
"We can't overlook the first game and look ahead and think about the championship game because we don't even know if we can get there, so we need to make sure that we take one game at a time," UNLV coach Kathy Olivier said. "Our team's been good with that."
If the Lady Rebels make the title game, they will face the Minnesota-Wake Forest winner.
The Gophers, who have four players averaging more than 12 points, are 5-0. Wake Forest, a Women's National Invitation Tournament team last season, is 2-2. One of them will be UNLV's first Power Five opponent of the season.
"The Rebel Round-Up is definitely going to start giving us just a little taste of what we're going to see as we keep going, because we play some really good teams, so I'm excited, but we're going to have to clean up stuff as we go on," Lady Rebels guard Nikki Wheatley said.
They'll need to sharpen up for December when they will face No. 14 Stanford, Gonzaga — an NCAA Tournament team last season — possibly No. 24 Arizona State and No. 7 Mississippi State. Stanford and Mississippi State were Final Four teams last season.
"I think Hofstra, Minnesota and Wake Forest will all be really good teams," Olivier said. "Then we get hit really hard. Not hard, but really hard, so I think it's going to be good for our team. Our team needs that. They need to be challenged. They need to be pushed around a little, and they're going to get pushed around, so hopefully we're up for the competition."
Contact Betsy Helfand at bhelfand@reviewjournal.com. Follow @BetsyHelfand on Twitter.
Lady Rebel Round-Up
At Cox Pavilion
Saturday
UNLV vs. Hofstra, noon
Minnesota vs. Wake Forest, 2:30 p.m.
Sunday
Consolation game, noon
Championship game, 2:30 p.m.