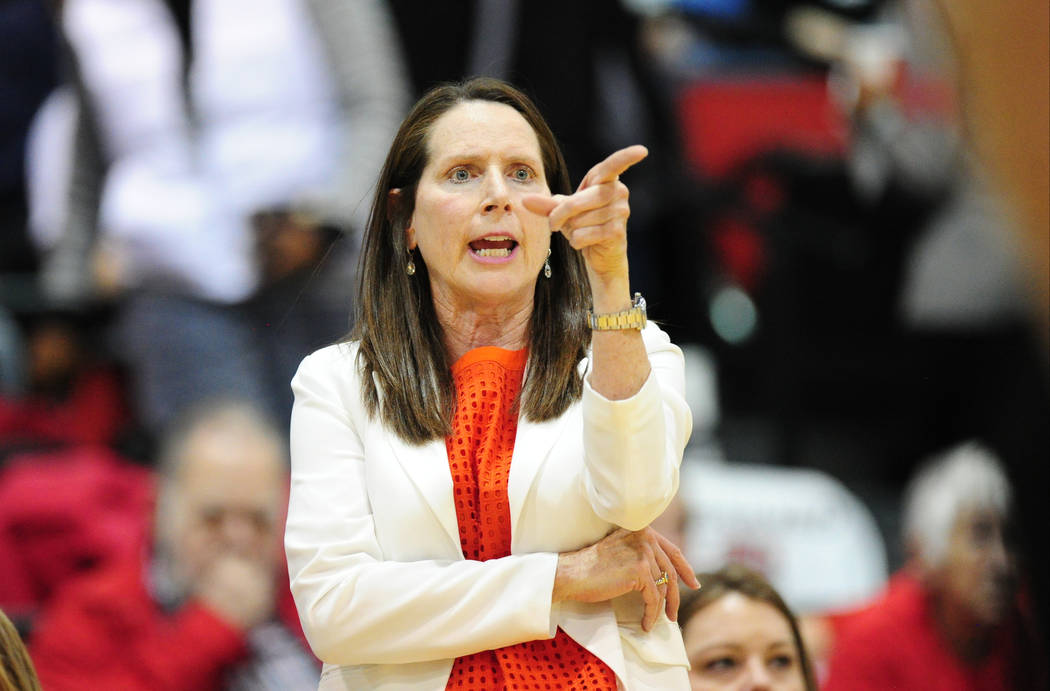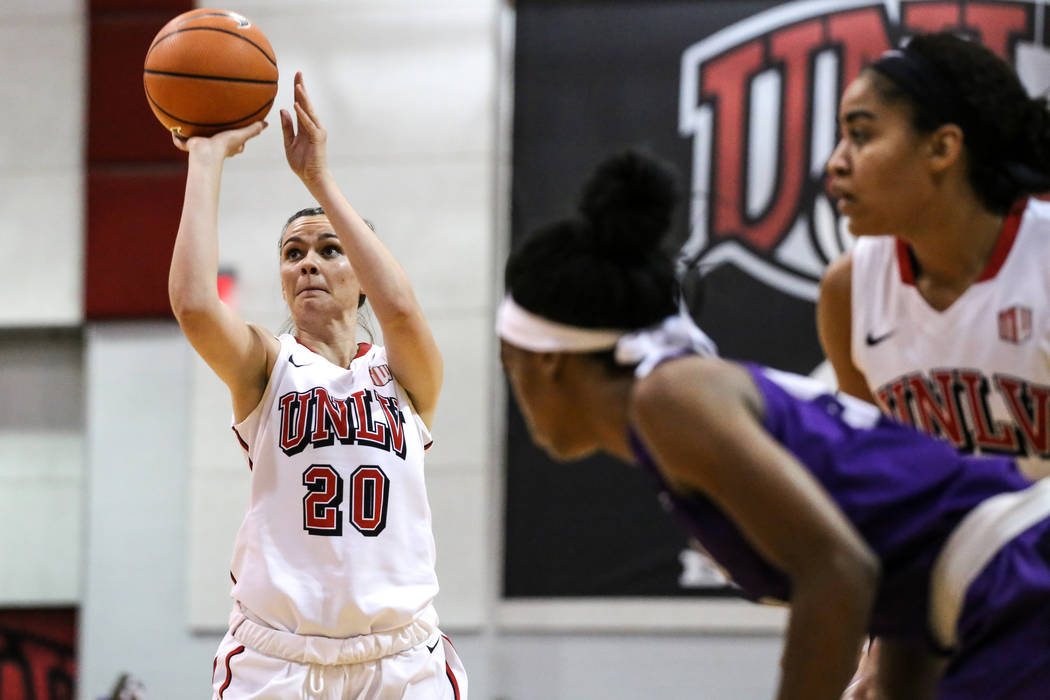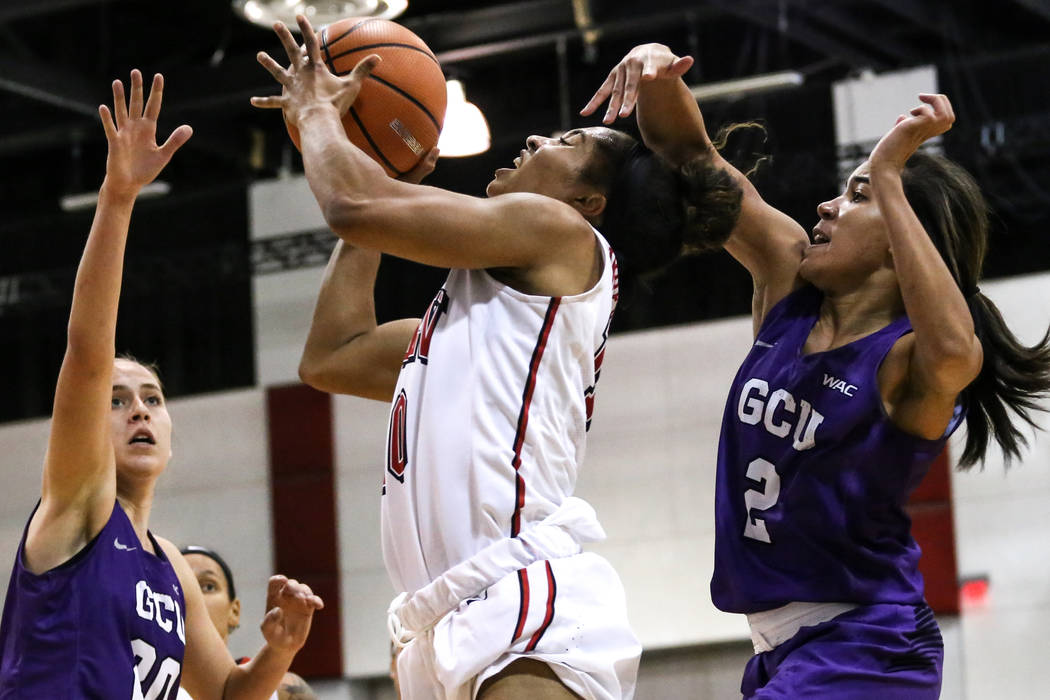 There should be no opponent as challenging as Stanford or Mississippi State or Syracuse when the Lady Rebels kick off conference play.
After a bruising December, the Lady Rebels will begin their Mountain West schedule Saturday with a day game at preseason favorite Boise State.
But no matter what UNLV sees over the course of its conference slate, the Rebels feel their difficult nonconference schedule has prepared them well.
"We're excited to start conference. We've had a tough little run the last two weeks and we've played big-time competition," coach Kathy Olivier said earlier this week. "We've got to get healthy and we've got to make sure that we do a better job of taking care of the basketball and really focusing on defense. When our defense is good, we're much better."
In the past few weeks, the Lady Rebels have lost two games by 40 or more points and fell to Syracuse after falling behind 18-0.
"At the very beginning of the year, we told them it's going to be challenging nonconference," Olivier said. "We really stepped it up. We clearly thought we were going to have our full roster back when we scheduled those games but to be quite honest, the team wanted that. They wanted to be challenged. They wanted to play good competition."
The Lady Rebels finished the nonconference schedule 5-6 after losing six of their last seven. Two of those losses (Stanford and Mississippi State) came against ranked teams and one (Syracuse) against a team that had received votes in the latest AP poll at the time they played.
"We scheduled these teams to make us better for conference and that's what we're preparing for is to win conference," junior Katie Powell said. "That's the goal."
Though they might not play any ranked teams throughout their Mountain West schedule, the Lady Rebels will face an early test.
Boise State, their first opponent, was picked to win the conference after taking home the Mountain West tournament championship in Las Vegas last year; and New Mexico, which UNLV will see later in January, currently heads the conference at 13-1.
"We just know that we have to play at a very high level to take care of conference opponents and not take anyone for granted," Olivier said. "You've got to make sure you're competing game after game. … We can't get down and not compete. When we compete, we're in every game."
The Lady Rebels put up a 12-6 record a season ago in the Mountain West, but they lost two starters — Dylan and Dakota Gonzalez — from that team and they'll head into conference play with starting point guard Nikki Wheatley out for some time with a foot injury.
Olivier said she thinks the conference might be stronger than it was a season ago, headed by "three or four excellent teams," starting with New Mexico.
"It's really close and very competitive conference where any given game someone can win," Olivier said. "It's not a clear cut of who is going to win the conference.
"There's just not a clear cut on who the champion is going to be so you've got to be ready to compete. Every single game you've got to be ready."
Contact Betsy Helfand at bhelfand@reviewjournal.com. Follow @BetsyHelfand on Twitter.