Lady Rebels want to be Runnin' Rebels this season
November 13, 2014 - 5:12 pm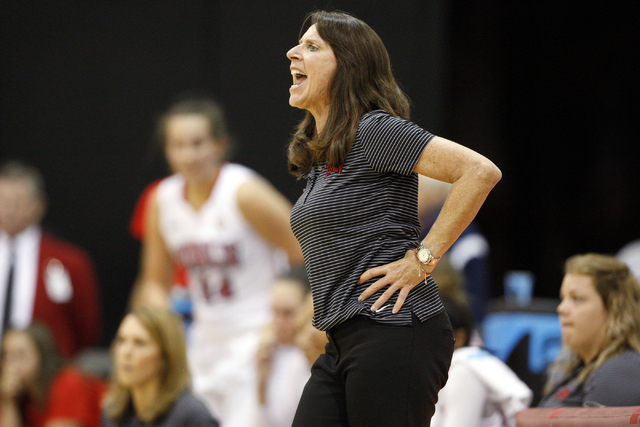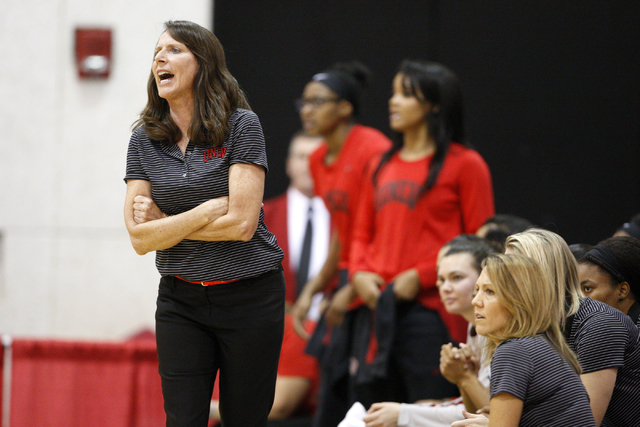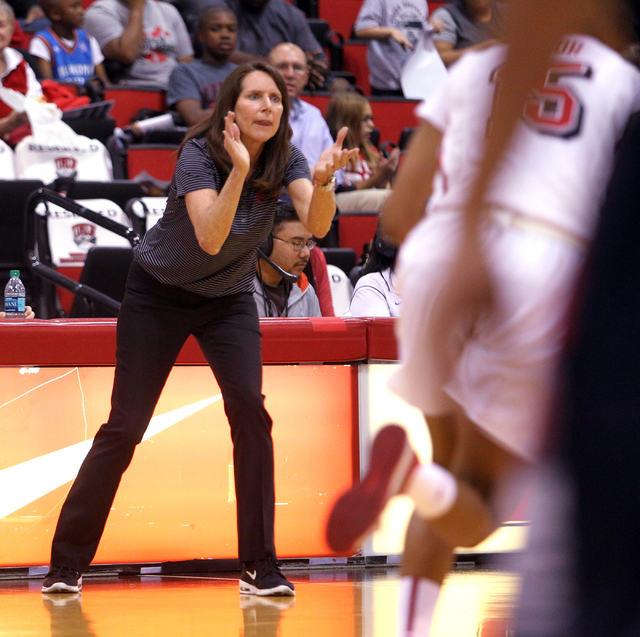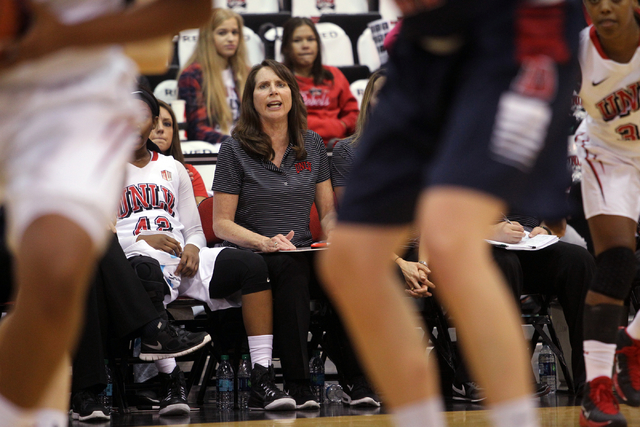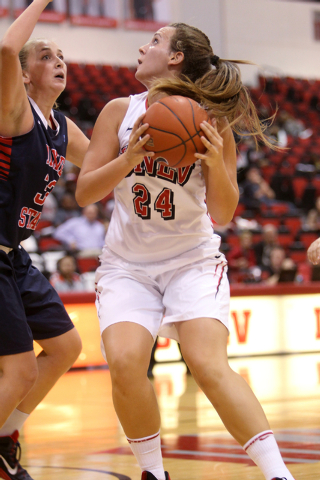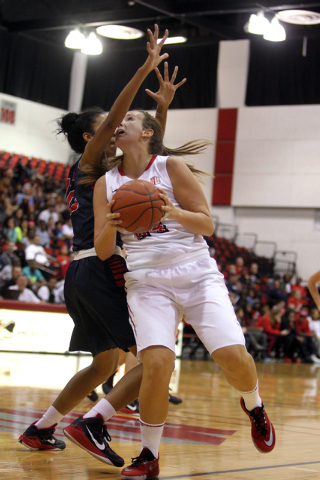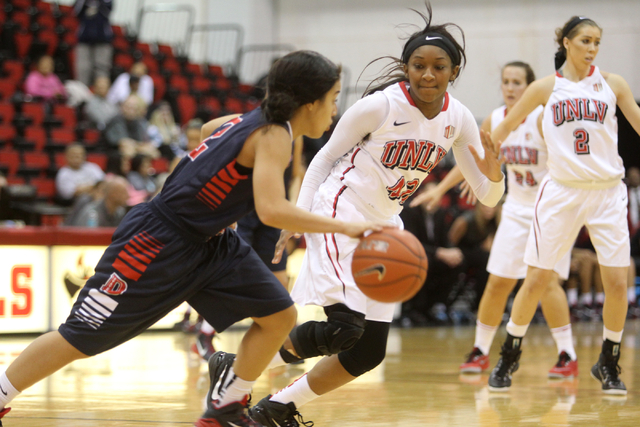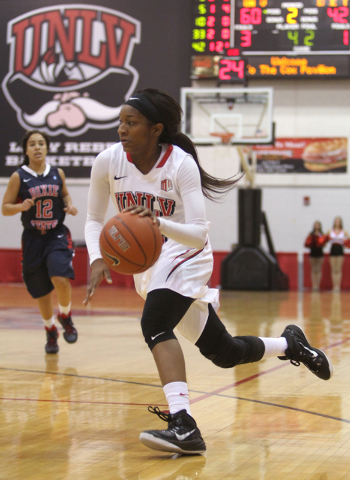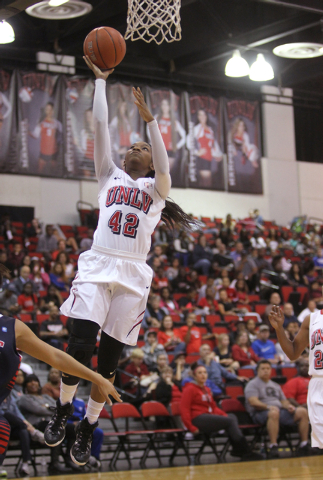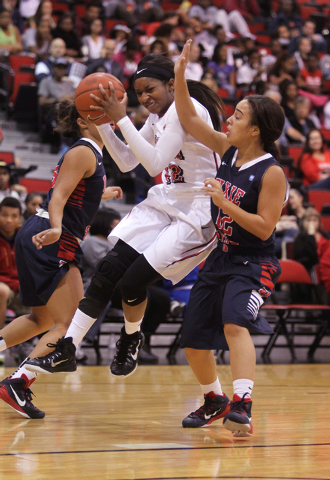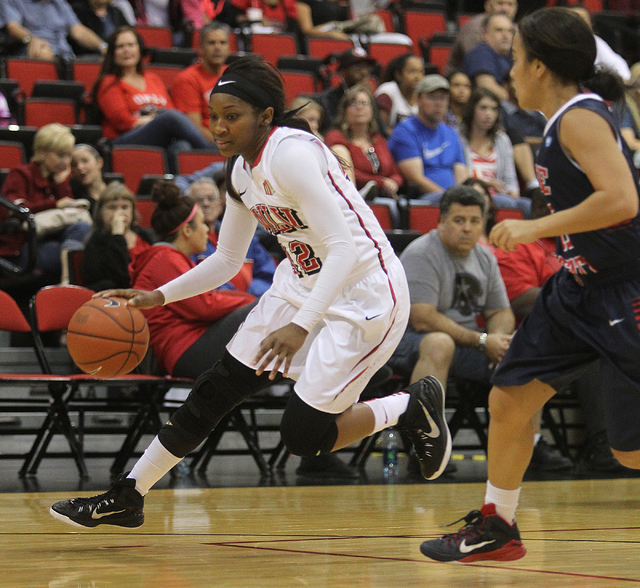 Kathy Olivier has been coaching basketball long enough to know that when something doesn't work, change it.
The UNLV women's coach starts her seventh season at her alma mater knowing it's time to make a serious run at landing a spot in the NCAA Tournament.
The Lady Rebels, who last appeared in the NCAAs in 2002, open their season at 4 p.m. today against Texas A&M-Corpus Christi at the Thomas &Mack Center with a new offense, an up-tempo one that puts more trust in the players to make the right decisions and less micromanaging each possession by the coaching staff.
The change was made after a 13-19 season and sixth-place finish in the Mountain West at 9-9.
"We were too stagnant last year on offense; we were too cluttered in the paint," Olivier said. "So we're trying to open things up offensively. We think we have the ability to push it and the experience to do the right things."
Naturally, her players are excited.
"It's a fun way to play, but we still need to execute and we still have to play defense," said senior guard Danielle Miller, the team's second-leading scorer last season at 12.5 points per game. "It really starts with defense. We want to hold teams under 50 points, force a lot of turnovers and get some easy baskets."
Said senior forward Alana Cesarz, UNLV's leading scorer last season at 13.8 points per game: "It's about trusting each other on the court. We want to be consistent in everything we do."
The Lady Rebels passed their first test Monday, walloping Dixie State 100-67 in an exhibition game at Cox Pavilion. There were plenty of good moments, with four players scoring in double figures, led by Miller's 23 points. There were 58 rebounds, 11 of them from Amie Calloway. There also were 32 forced turnovers.
But, as one would expect, there were enough things to work on. UNLV committed 23 turnovers. The Lady Rebels surrendered 13 3-point field goals. And UNLV, a 72 percent team from the free-throw line a year ago, shot 59 percent (26 of 45).
"I liked our enthusiasm and our energy," Olivier said. "This is a hard game. You have to have good energy in order to be successful. We feel like we're deeper than we've been, and we hope to play more people.
"We've been a good free-throw shooting team, and we've never worked harder than we have on our free throws this fall. It's a focus thing. We need to do it when we're tired. But I believe we'll be good at the free-throw line."
They better be. With the up-tempo offense, the Lady Rebels figure to get fouled more frequently as opposing teams clutch and grab to try to slow them.
"We're going to get to the line more, so we need to make our free throws," Cesarz said.
The Lady Rebels were picked to finish sixth in the Mountain West. Colorado State, the defending regular-season champion, was the preseason pick to finish first, followed by Boise State.
Olivier, who took UNLV to the Women's National Invitation Tournament two years ago, said the Lady Rebels have the talent to reach the postseason this season. But it won't be easy.
"We're young," Olivier said. "But if we work hard, if we play with energy and enthusiasm every night and stay healthy, we can be pretty good."
Contact reporter Steve Carp at scarp@reviewjournal.com or 702-387-2913. Follow him on Twitter: @stevecarprj.