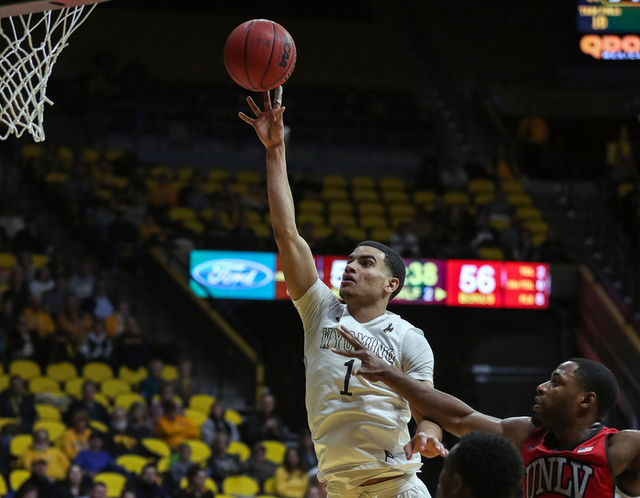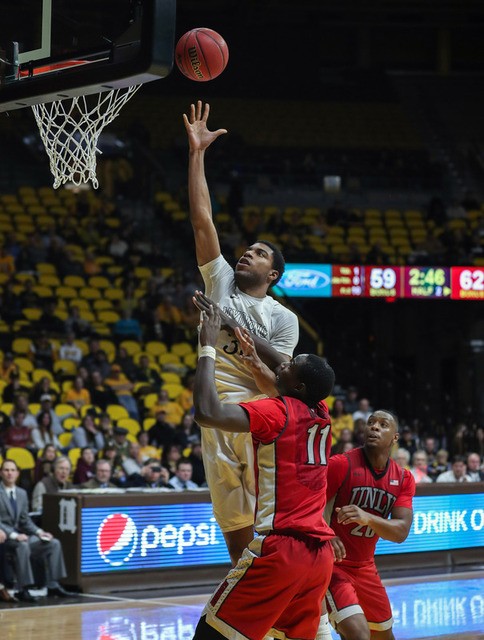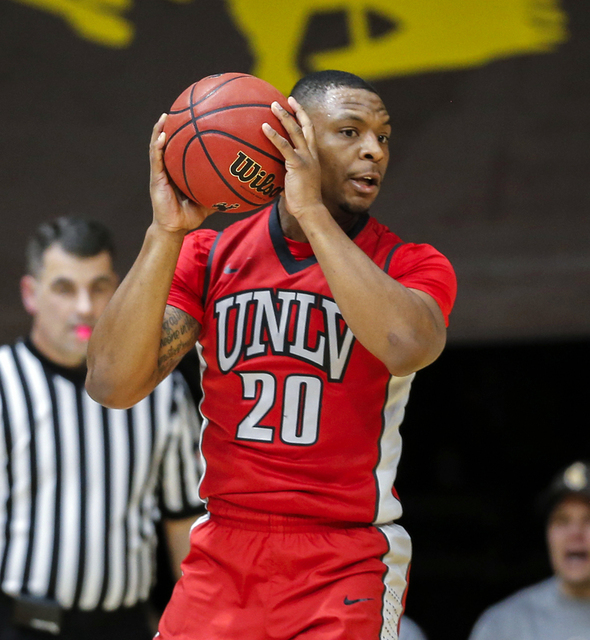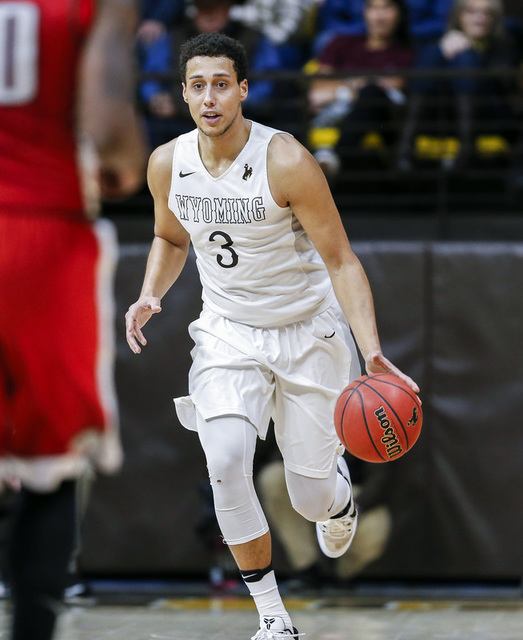 LARAMIE, Wyo. — Jovan Mooring made two crucial 3-pointers to help UNLV beat Air Force in double overtime on Saturday.
So when it came to trying to pull off a stunning comeback victory from 18 points down Wednesday night at Wyoming, it was no mystery who was going to get the basketball with 6.1 seconds left.
Mooring drove down the court, but stopped well short of the 3-point arc and launched a shot that bounced off the side of the rim as Wyoming held on for a 66-65 win at Arena-Auditorium.
"I was confident with the shot," Mooring said. "I think I could've got a better shot. I could've gotten closer to the rim and gotten a higher percentage shot."
UNLV coach Marvin Menzies said Mooring was supposed to drive to the rim and at least draw a foul, but Mooring said he pulled up because Wyoming defender Justin James backed off and took away the drive.
"Then he should've took a shot, but maybe a regular 3," Menzies said. "But he's made those shots. I felt like he was in a dead sprint, but if his guy backed off of him, he's a basketball player. He's got to make those plays, and it's his call."
UNLV (10-11, 3-5 Mountain West) trailed 41-23 at halftime to the Cowboys (14-7, 4-4) before coming back to twice take a three-point lead. Wyoming went ahead 66-64 on James' 17-foot shot with a minute left.
Mooring converted 1 of 2 free throws with 40.2 seconds remaining to bring the Rebels within a point, and shortly afterward almost shot his team to victory.
Mooring led UNLV with 15 points, one of four Rebels in double figures. Louis Adams and Hayden Dalton led the Cowboys with 15 points apiece.
Contact Mark Anderson at manderson@reviewjournal.com or 702-387-2914. Follow @markanderson65 on Twitter.
VS.