Rebels drop Mountain West opener to Wyoming
December 31, 2014 - 11:35 pm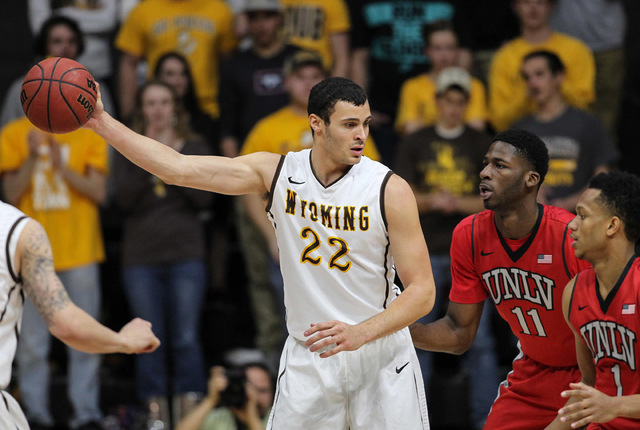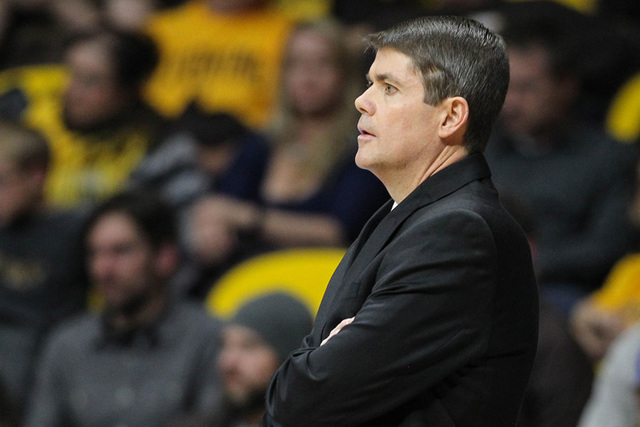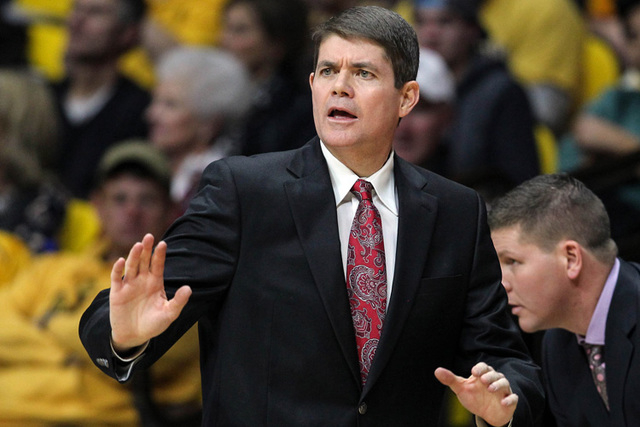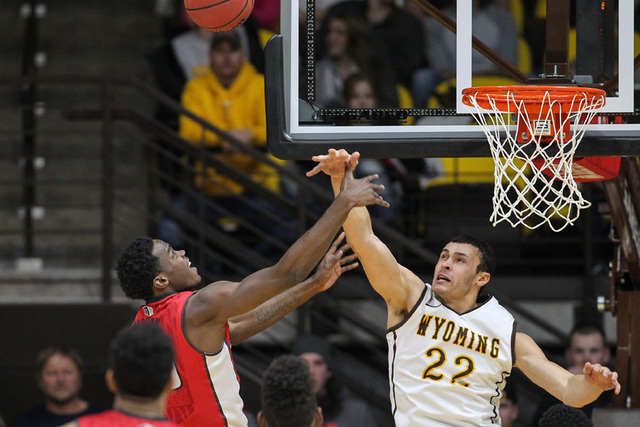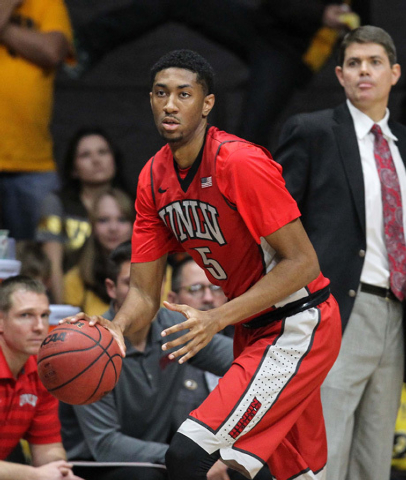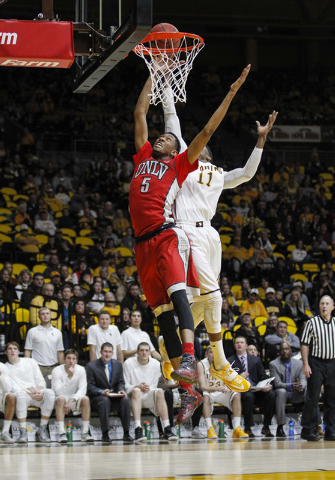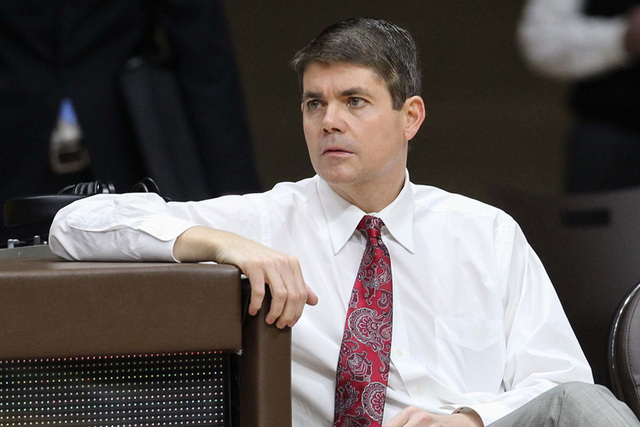 LARAMIE, Wyo. — Every shot he put up was dropping, and even Chris Wood was surprised. He never sensed it coming.
The 6-foot-11-inch sophomore forward was unstoppable for almost nine minutes while scoring UNLV's first 19 points Wednesday night.
"I had no idea. I actually thought I was going to be cold, especially with the weather we had here," he said. "I was hot, and I got it going."
But Larry Nance Jr. was heating up, too. The senior forward traded shots with Wood and pushed Wyoming over the top for a 76-71 win in a Mountain West opener at the Arena-Auditorium, where a crowd of 6,011 witnessed a thriller on New Year's Eve.
Nance shot 11-for-17 from the field and scored 29 points while adding five rebounds and three blocks in 38 minutes for the Cowboys (12-2, 1-0 MW).
"Nance is a very good player and hard to stop," Wood said. "He killed us."
Wood threatened to do the same to Wyoming. He shot 10-for-15 and finished with a career-high 29 points for the Rebels (9-4, 0-1). His fourth 3-pointer cut the Cowboys' lead to 73-71 with 12.2 seconds left.
Riley Grabau made two free throws, and Wyoming held on to improve to 11-0 at home after overcoming a four-point halftime deficit.
Subzero temperatures outside were not a hint of how both teams would shoot the ball. The Rebels hit 55.1 percent (27 of 49), including 10 of 21 from 3-point range. With the help of six dunks, the Cowboys (28 of 52, 53.8 percent) were up to playing a faster-paced and higher-scoring game than expected.
Nance and Derek Cooke Jr., who scored 14 points, burned UNLV's defense on screen-and-roll plays, and Nance cashed in with an array of moves around the basket. The Rebels double-teamed Nance on several occasions, but coach Dave Rice said he was leery of doing it too often and allowing Wyoming's guards to get open 3-point looks.
"We made a few too many defensive execution errors," Rice said. "Nance is one of the hardest guys to guard in our league. He's just such a physical player. All he needs is a little bit of space."
Josh Adams hit a 3-pointer from the corner, off a feed from Nance, to put the Cowboys on top 69-64 with 1:43 remaining.
Rashad Vaughn, who had 16 points, dribbled baseline and spun into the lane before banking in a short jumper to close UNLV's deficit to three at the 1:25 mark.
Freshman guard Patrick McCaw was outstanding on the defensive end in the second half for the Rebels, but he reached in and fouled Grabau on the wing with 1:06 to go, and Grabau made both free throws.
Grabau finished with 12 points and Adams 10 for Wyoming, which made 5 of 16 3s and 15 of 19 free throws.
The Cowboys, trailing 37-33 at the break, opened the second half with a 12-2 run. Nance rebounded his own miss, scored and finished a three-point play to give Wyoming a 63-59 lead with 5:05 left.
But the Rebels answered right away. Jelan Kendrick's 3-pointer from the corner followed by McCaw's driving layup put UNLV up 64-63 with four minutes to play.
"We answered every single run," Rice said. "We never folded."
Early in the game, the Cowboys had no answer for Wood's run. He hit his first six field goals, including three 3-pointers, and all four free throws. When he finally missed, coming up short on a baseline jumper with 10:30 remaining, the crowd reacted with a roar. Wood scored the team's first 19 points and finished the half with the same total.
"I don't think I've ever seen it," Rice said. "We were going to him until they changed what they did. Wyoming made some adjustments and stuck with him.
"That's three spectacular games in a row for Chris. I just know how much he has progressed in terms of his focus. He's playing as well as anyone in our league."
Nance, arguably the best player in the Mountain West, was equally impressed.
"There's not much you can do when a guy has a hot hand like that," Nance said. "He was stepping back and hitting some pretty uncharacteristic 3s for him. Props to him, but I will take the win."
UNLV, which returns to Las Vegas today before a Sunday game at 13th-ranked Kansas, emerged from its conference opener with the look of a serious contender.
"Of course, I'm mad that we let one get away," Wood said. "But I was impressed with the effort we gave in the first half. We're a good team right now, and we can be a better team."
Contact reporter Matt Youmans at myoumans@reviewjournal.com or 702-387-2907. Follow him on Twitter: @mattyoumans247.