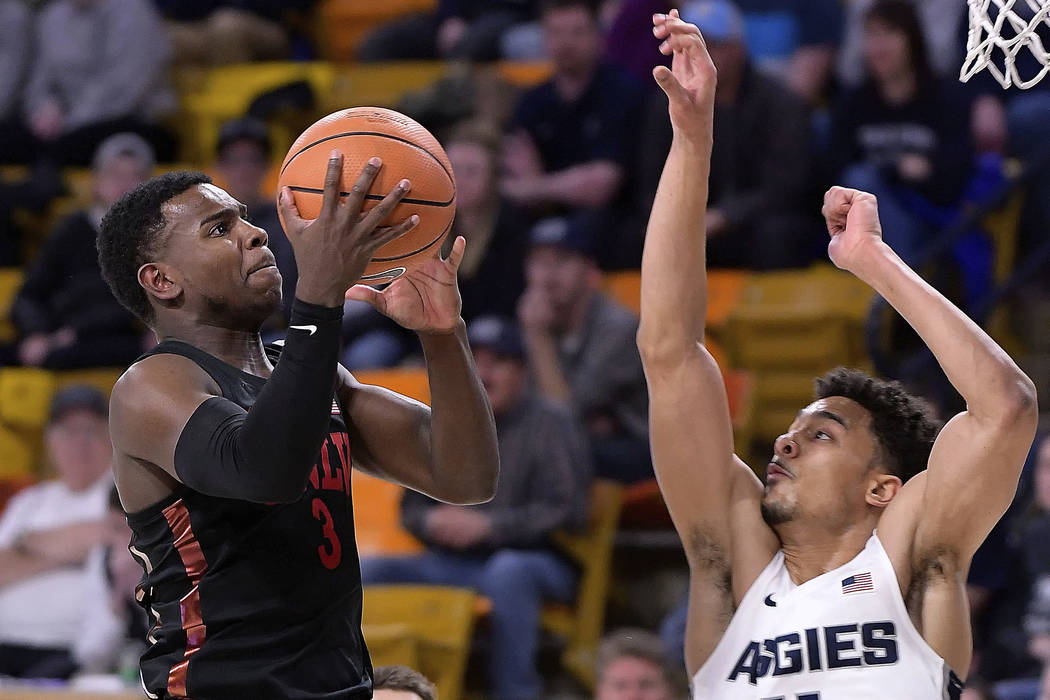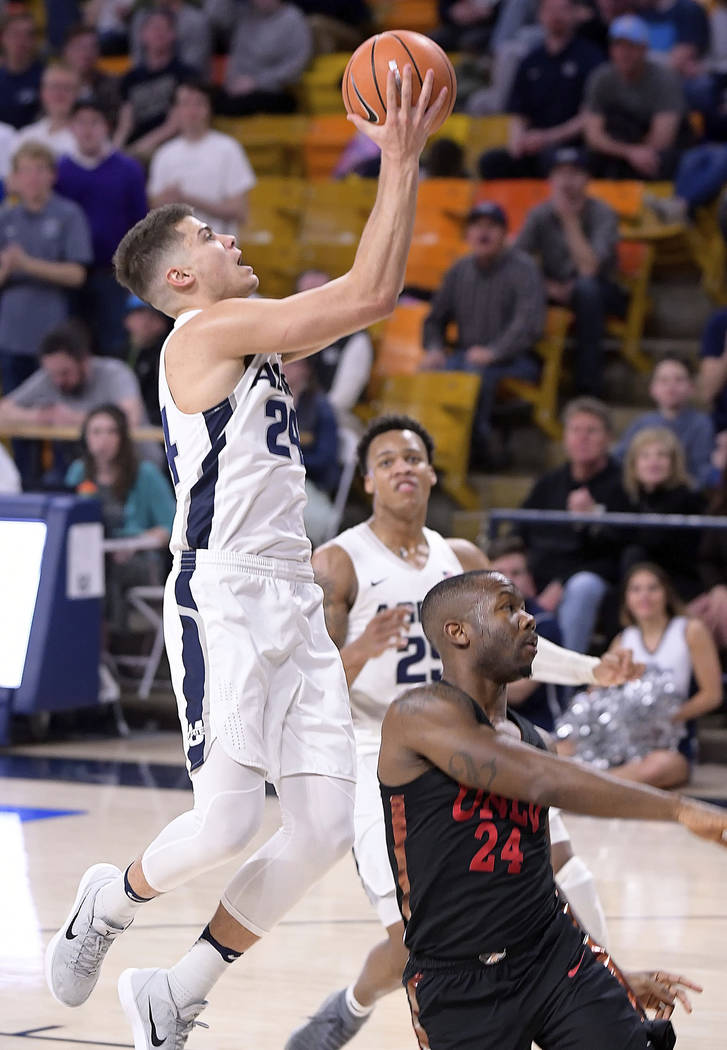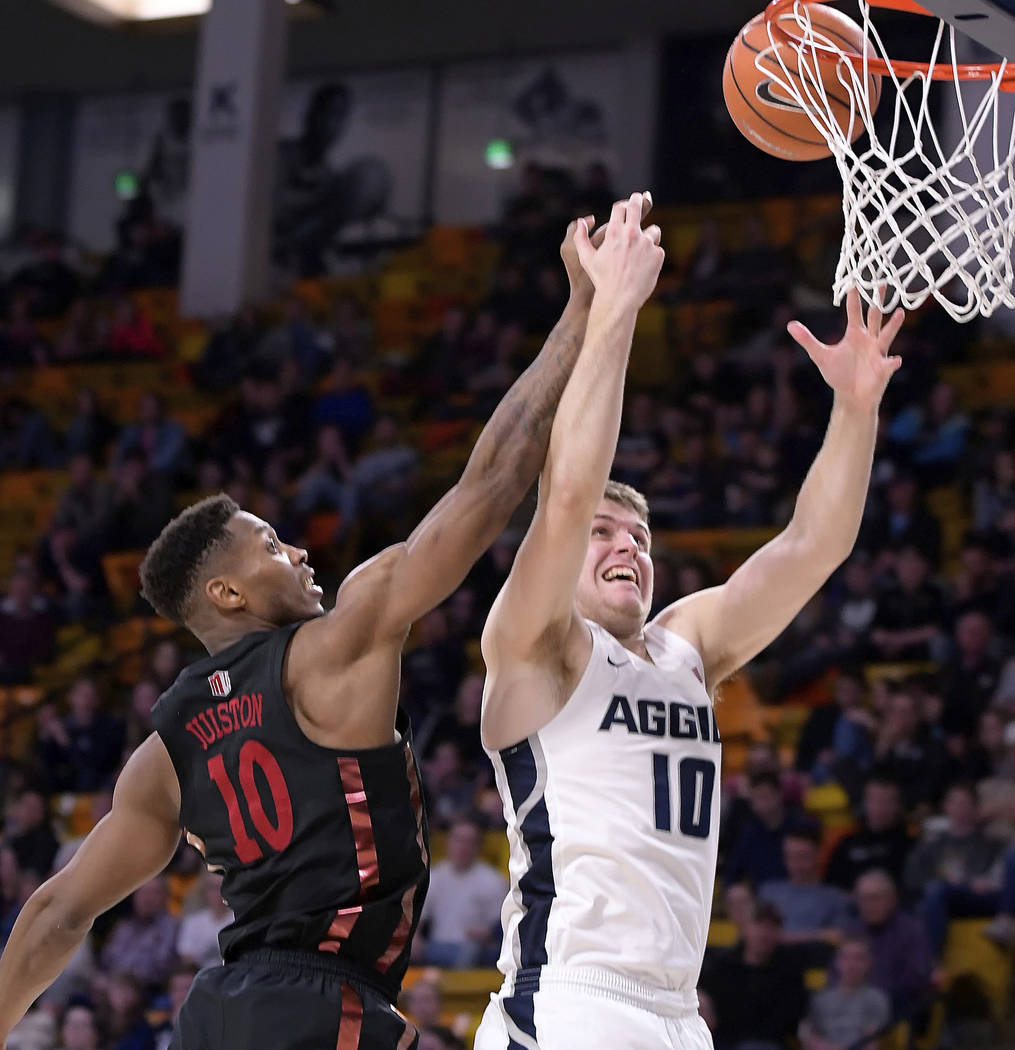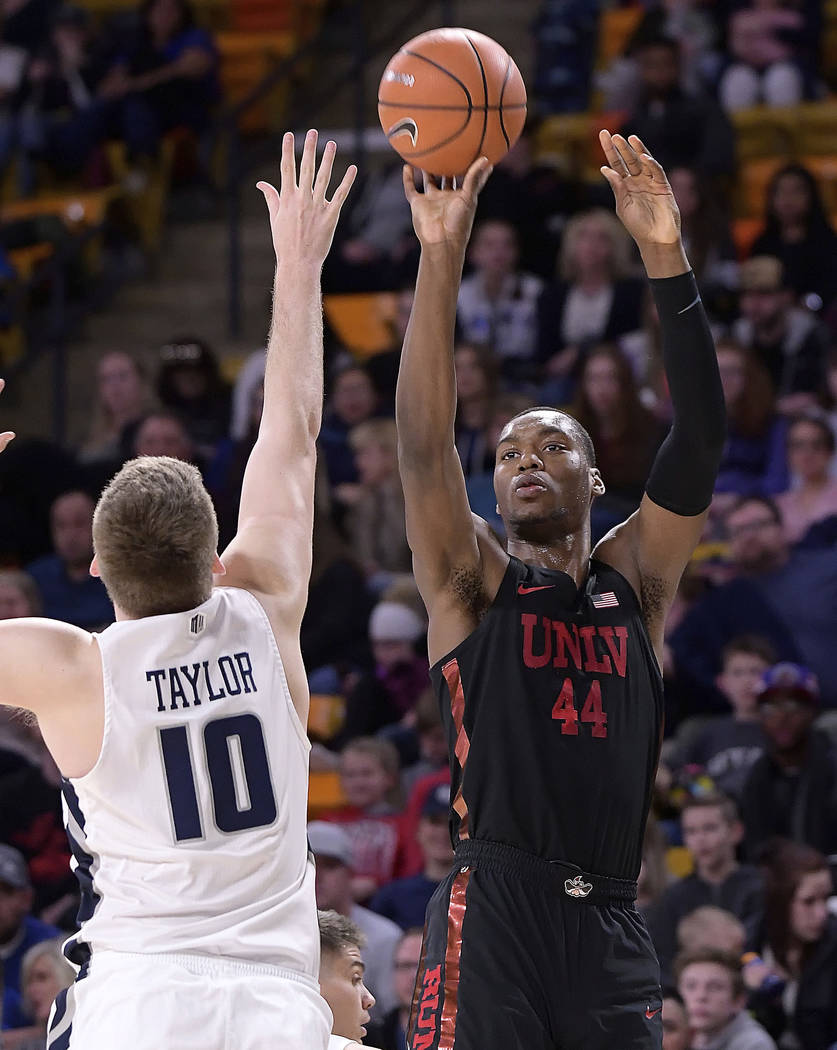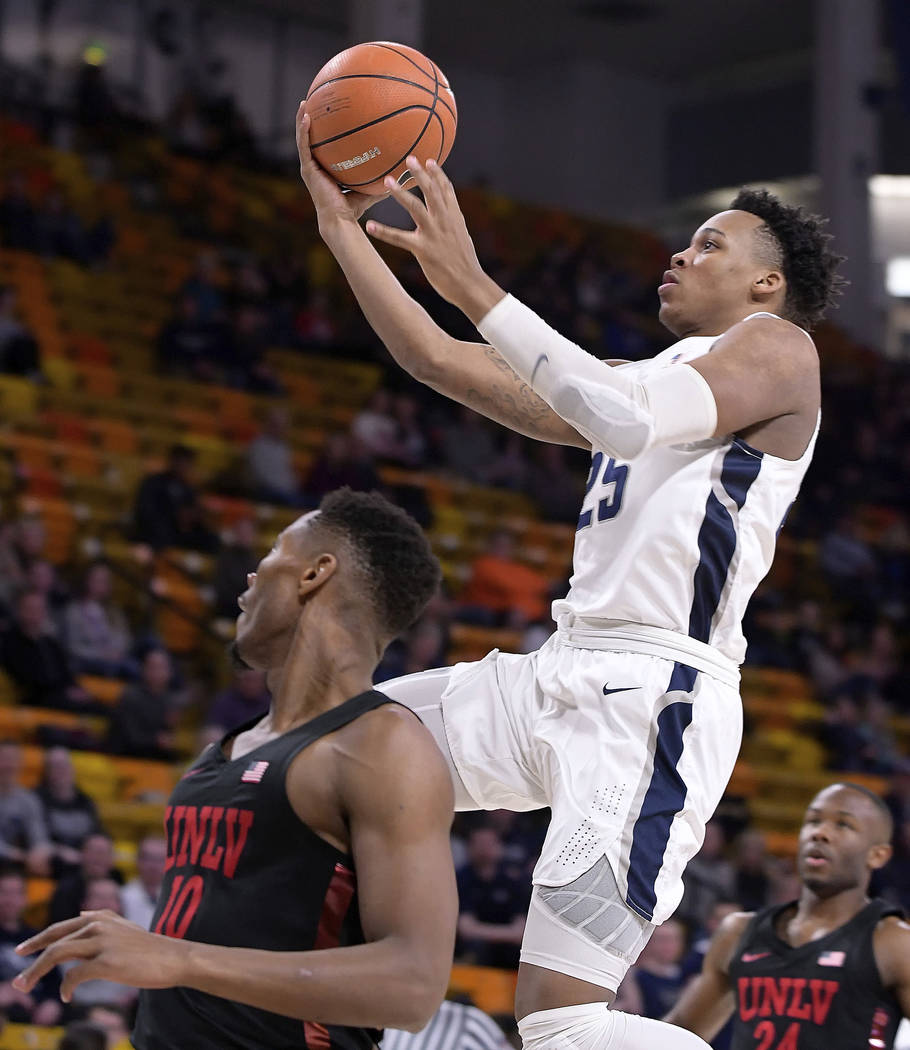 LOGAN, Utah — Most pharmacists probably would agree with UNLV coach Marvin Menzies' assessment Saturday night, regardless of the circumstance.
"It's a tough pill to swallow because it's the fifth pill in a row," Menzies said.
In this case, the pill represented a loss — the Rebels' fifth straight — as Utah State knocked off UNLV 79-67 in the regular-season finale at Dee Glen Smith Spectrum.
The Rebels (19-12, 8-10 Mountain West) will be the No. 8 seed at the conference tournament at the Thomas & Mack Center and will face No. 9 Air Force (12-18, 6-12) at 11 a.m. Wednesday. The Rebels swept the season series.
Utah State (15-16, 8-10) captured the No. 7 seed and will meet No. 10 Colorado State (11-20, 4-14) at 1:30 p.m. Wednesday.
"Tough one based upon where we're at right now," Menzies said. "We need a win. We needed to remind ourselves of what it feels like. Unfortunately, we just weren't able to get it done. Just too inconsistent this game. We were playing really well in spurts and really bad in spurts."
Utah State, which ended a four-game losing streak, opened a 37-26 lead after a 12-2 late first-half run and led 42-30 at halftime. But the Rebels opened the second half with a 16-4 run.
UNLV's Shakur Juiston hit a layup with 14:55 left to cut the deficit to 48-46. That's when the Aggies rebounded with a 9-2 run without Koby McEwen, who left the game while attempting to finish off a fast break. He scored a team-high 18 points.
"Pretty much, we just left it all on the floor in the first couple minutes of the (second) half," said Juiston, who had 12 points and nine rebounds. "When they came back and just started making big shots, they were just energy downers.
"You feel like you're playing great 'D' and defending very well, and they just come and hit a big shot."
Freshman Brandon McCoy had 18 points to lead the Rebels. Tervell Beck scored 17 and Jordan Johnson 10.
"UNLV is strong out defensively," Utah State coach Tim Duryea said. "They pressure you. But because of that, there are some opportunities to be had. Throwing the ball around the basket, cutting, driving. And when you drive it, there's opportunities to kick for 3s or dump to teammates to finish it."
The Rebels now face the difficult task of winning four games in four days to advance to the NCAA Tournament.
"It's a brand new opportunity and hopefully a brand new beginning," Menzies said.
More Rebels: Follow all of our UNLV coverage online at reviewjournal.com/Rebels and @RJRebels on Twitter.