Regents approve Marvin Menzies' UNLV contract by 12-1 vote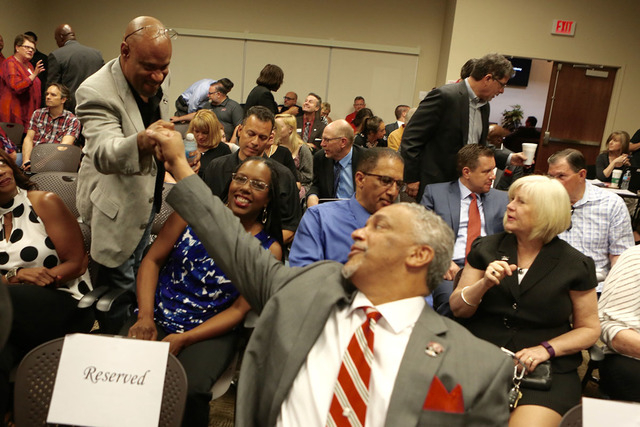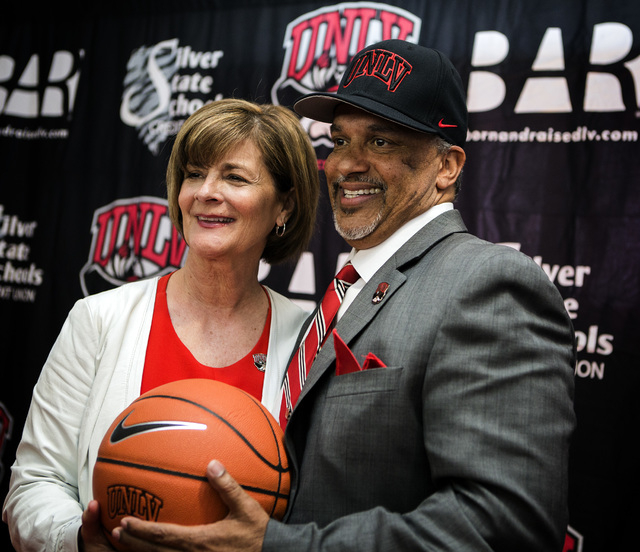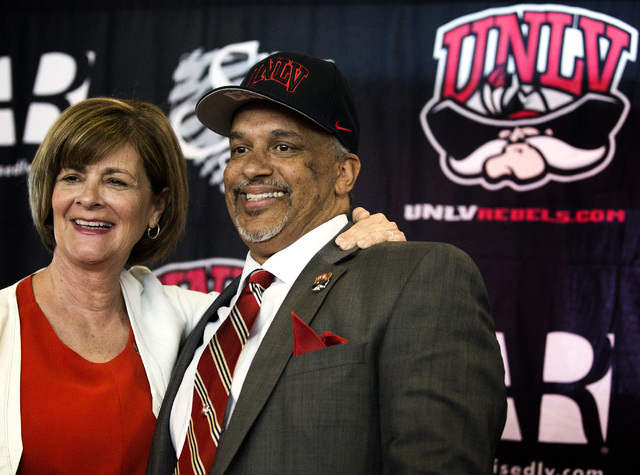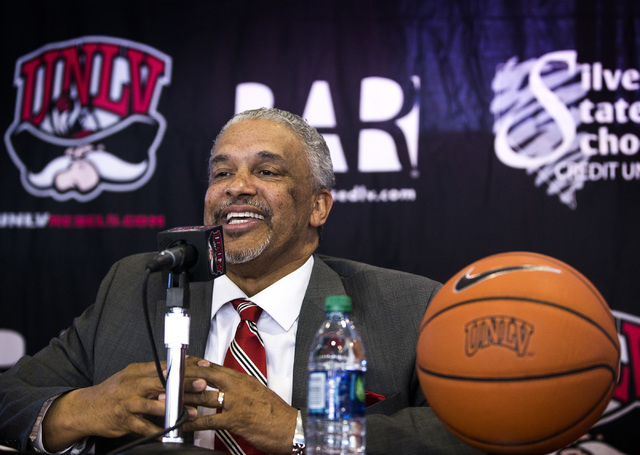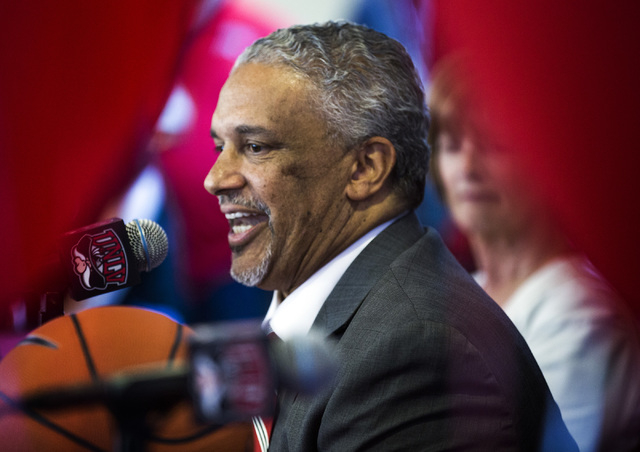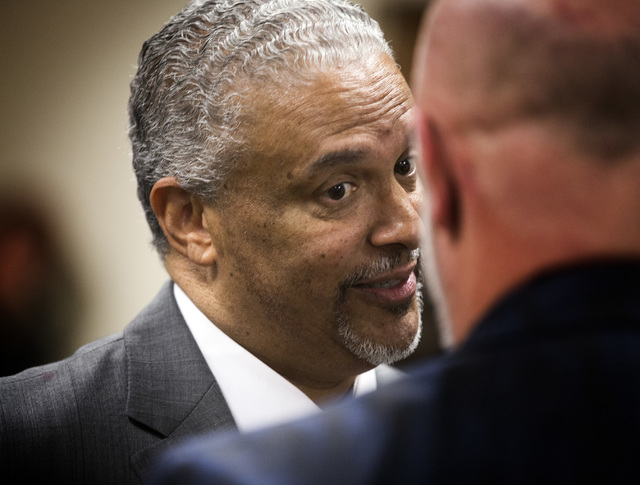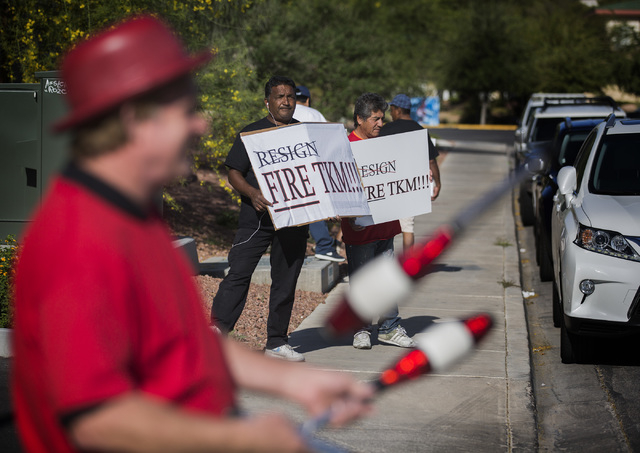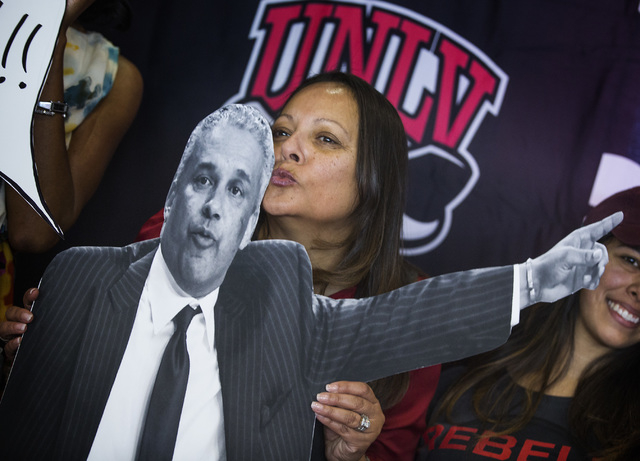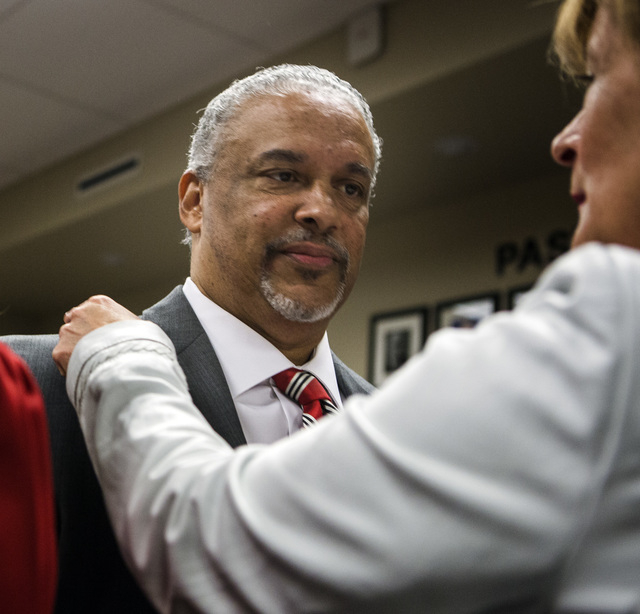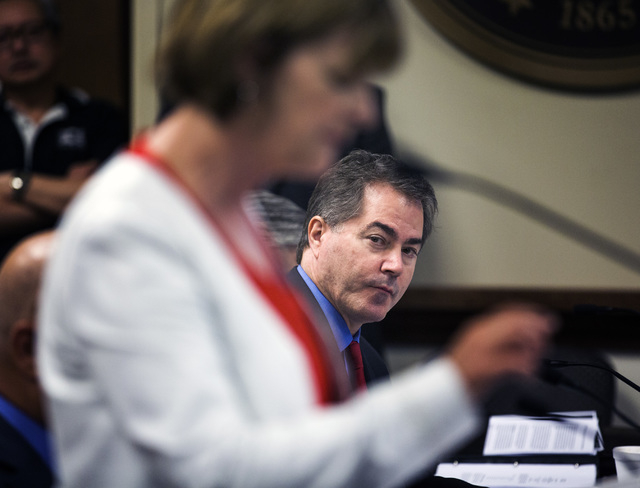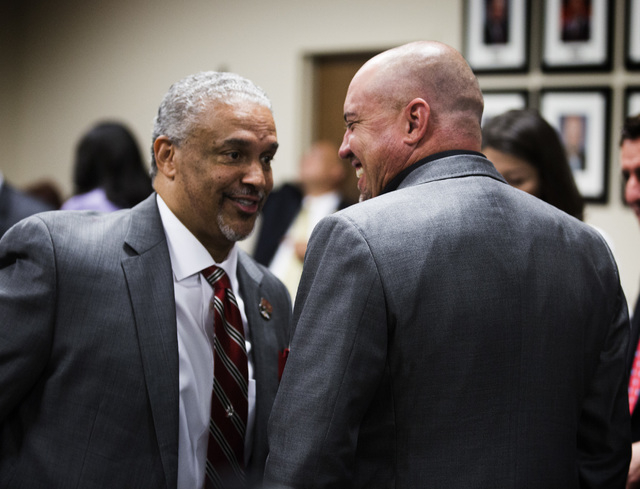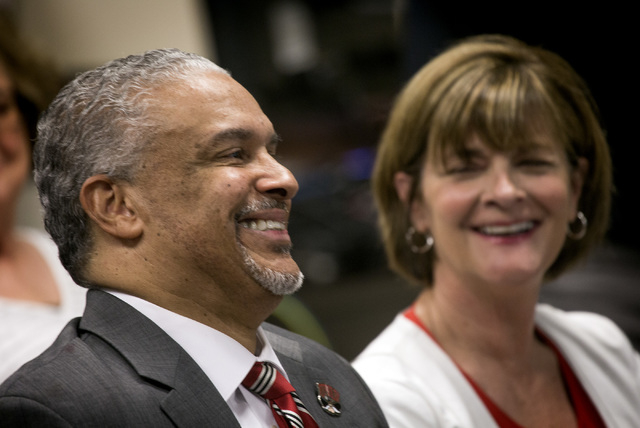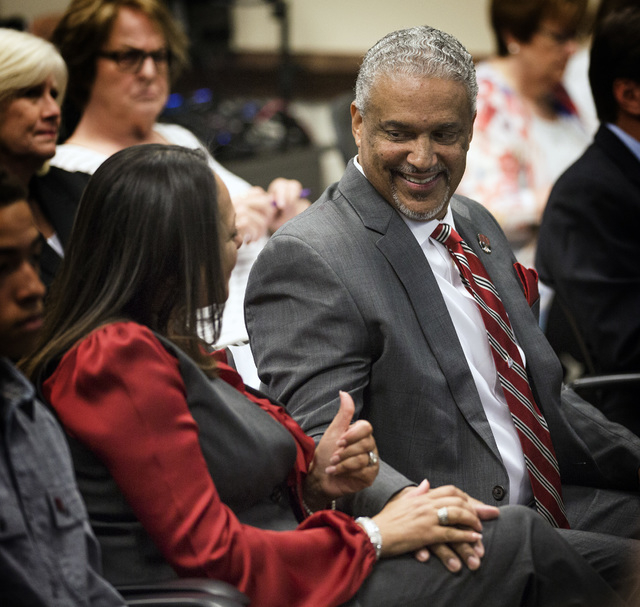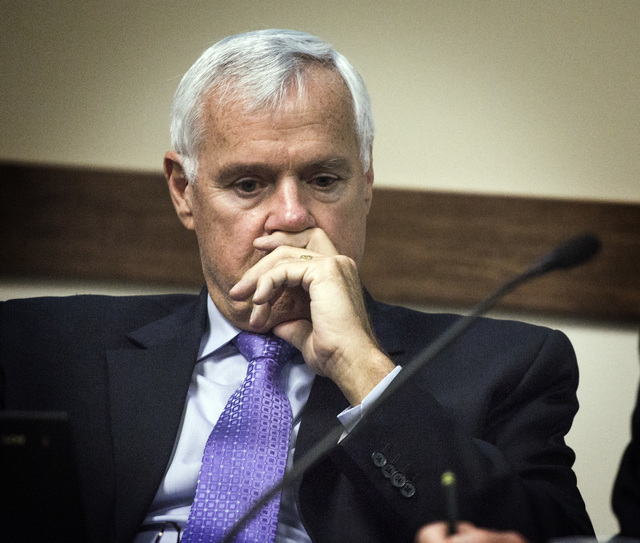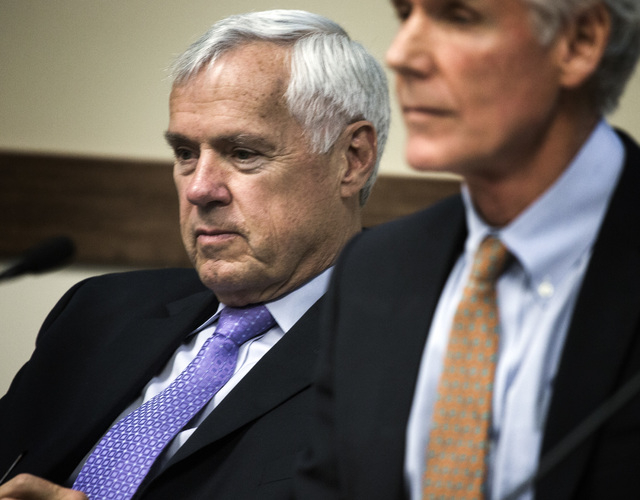 At the University of Nevada Board of Regents meeting Friday, regent Cedric Crear referred to Chris Beard as "a gypsy in the coaching ranks."
Beard has a history of job hopping, and his official stay at UNLV lasted seven days.
There is no such concern with Marvin Menzies, a former Rebels assistant who badly wanted to become the school's next head basketball coach.
On Friday, he got his wish on a 12-1 vote by the regents. Only chairman Rick Trachok, who has a history of voting against coaches' contracts on the personal principle that they're too lucrative, cast the dissenting vote.
"The bottom line is I wasn't the first choice, but I can guarantee you I was the coach that wanted this job the most out of that candidate pool," said Menzies, who coached under Lon Kruger at UNLV in the 2004-05 season. "I also know that if you gave me a choice of any university in the United States to coach, my first choice would've been UNLV."
It was the second time in two weeks the regents approved a UNLV basketball coach's contract. A week after his approval, Beard left for the Texas Tech job.
UNLV quickly turned to Menzies, who was hired after nine seasons at New Mexico State. He went 198-111 and appeared in the NCAA Tournament five times. The Aggies have won five consecutive Western Athletic Conference regular-season or tournament titles.
"I'm a big believer that things work out the way they're supposed to, and I think they clearly did with this process today," UNLV President Len Jessup said.
Menzies, 54, will make at least $700,000 annually the next three seasons and a minimum of $800,000 each of the final two years of the contract.
The process to get Menzies hired was much simpler for UNLV than it was for Beard, who was approved on a 9-4 vote after agreeing 11 days earlier to take the job.
Menzies waited six days because UNLV administrators more closely followed the template for the contract that the regents prefer.
"We basically had 24 hours to get everything prepared," athletic director Tina Kunzer-Murphy said. "So it was a quick time frame, and we kept talking about how important it was to get a coach in here to talk with our current players (and) get out recruiting because that window is narrowing on us."
With May 18 looming as the deadline for the spring signing period, Menzies could fill the roster with everything from high school recruits to international players.
"We recruited a lot of international students at New Mexico State by design," Menzies said. "I have great ties there. I won't go as deep, I don't think, into those regions, unless there are pros in my mind or guys that are from great programs that can play at this level."
A major part of recruiting is hiring a staff, and Andre LaFleur is the first new assistant. He was at Providence the past five seasons, which followed 10 years on the bench at Connecticut.
"Just an excellent quality individual with a lot of similar virtues that I have who (will) predominantly help us on the Eastern part of the States, but he brings all kinds of strong attributes to the program," Menzies said. "He was one heck of a point guard, and played for (former UConn) coach (Jim) Calhoun and ended up coaching for him. That's a home run hire for you guys."
Menzies also hopes to add Paul Weir, a top candidate to take over at New Mexico State. Whether Weir is hired will determine how Brandon Mason will be used. He was the Aggies' special assistant to the head coach, but could become one of the Rebels' three assistants.
UNLV also hired Preston Laird as its director of operations, the same role he held for New Mexico State last season.
More developments are to come with recruiting and staff, and some substantial news was made Friday when Menzies became the first permanent African-American coach in the program's history.
"It means everything being an African-American and having the opportunity to lead this program that has never had one, and I've been charged with an assignment to represent my community the right way and to do things the right way," Menzies said. "I feel like mentoring, developing, teaching these young men what life is all about, preparing them for the challenges is going to be the deal, and I've just got to focus in on that."
The biggest applause came when Menzies said UNLV would play pressure defense and run the floor on offense, similar to what he saw as an assistant from 2005 to 2007 under Louisville coach Rick Pitino.
"That's who we're going to be," Menzies said. "We're going to be the Runnin' Rebels, so we're not going to walk it up the floor."
Contact Mark Anderson at manderson@reviewjournal.com or 702-387-2914. Follow on Twitter: @markanderson65
RELATED
UNLV's Marvin Menzies must get busy after regents approve his deal
UNLV coach Marvin Menzies' contract reveals he will make less than Chris Beard
Here's what people are saying about new UNLV coach Marvin Menzies
New UNLV coach Marvin Menzies has to play catch-up in recruiting