Smith, Wood impressive at UNLV Scarlet & Gray Showcase
October 16, 2014 - 8:44 pm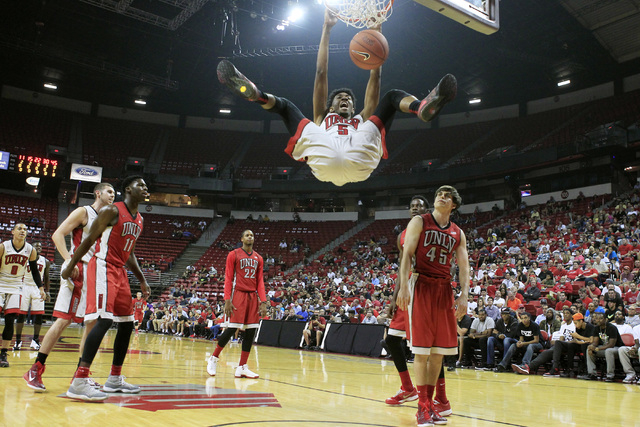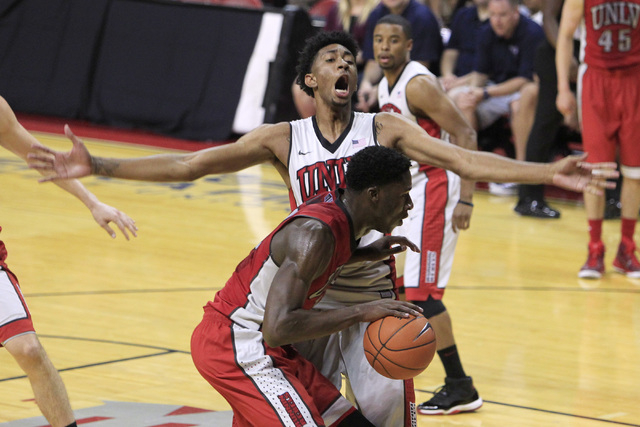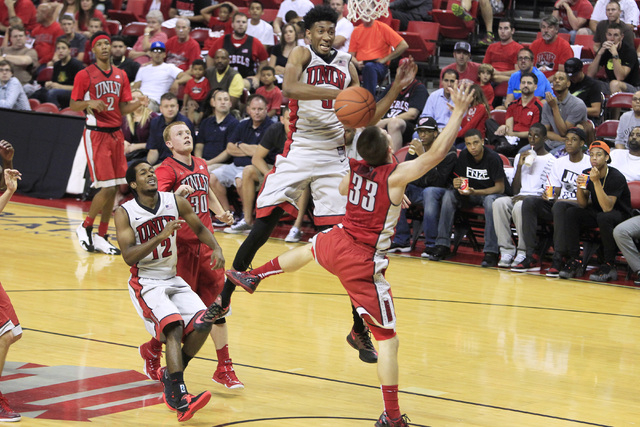 Kendall Smith's confidence dwindled right along with his playing time last season.
The sophomore has to be feeling pretty good about the way he got his second season started on Thursday night with an impressive performance in UNLV's Scarlet & Gray Showcase at Thomas & Mack.
Smith had eight points, five rebounds and four assists in the 20-minute scrimmage in front of fans that followed an alumni game.
He also played 16 minutes without committing a turnover as his Gray team earned a 46-28 victory.
Classmate Chris Wood led all scorers with 15 points for the Gray squad. Wood settled for perimeter jumpers far too often last season, failing to capitalize on his size and athleticism. He did hit 1 of 2 attempts from beyond the arc on Thursday, but he also tried to get to the basket on several occasions.
Those efforts resulted in a 5-for-7 shooting performance overall and several trips to the free-throw line, where he went 4 of 6.
Wood also pulled down a game-high seven rebounds and recorded the only two blocked shots of the game.
Highly-touted freshman Rashad Vaughn went 3-for-8 from the field for six points. He added three rebounds and two assists.
Freshman Dwayne Morgan was the standout for the Red team. He scored half of the team's points with 14.
Morgan put down a couple dunks and also hit 2 of 4 from the 3-point line.
Goodluck Okonoboh, another freshman, was very active on the interior with six points and six rebounds.