Tarkanian continues recovery from pneumonia, heart attack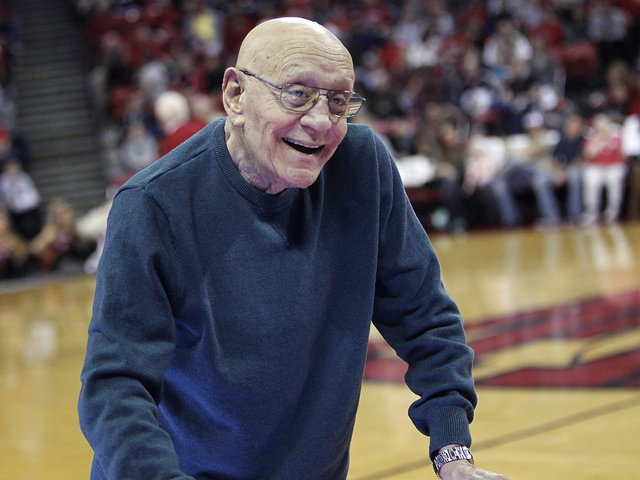 Former UNLV basketball coach Jerry Tarkanian is up and moving around at Valley Hospital and could go home this weekend after suffering a heart attack and contracting pneumonia.
"He's feeling much better," Tarkanian's son-in-law, Zafi Diamant, said. "He's been up and walking around, all in all feeling much better."
Tarkanian was admitted last Wednesday after attending the Final Four in Arlington, Texas, complaining of weakness, lethargy and labored breathing. Doctors determined the 83-year-old had pneumonia and tests later revealed he also had a heart attack.
Diamant said Tarkanian will likely undergo a catheterization to determine if anything else needs to be done in the next couple of days and could go home after that.