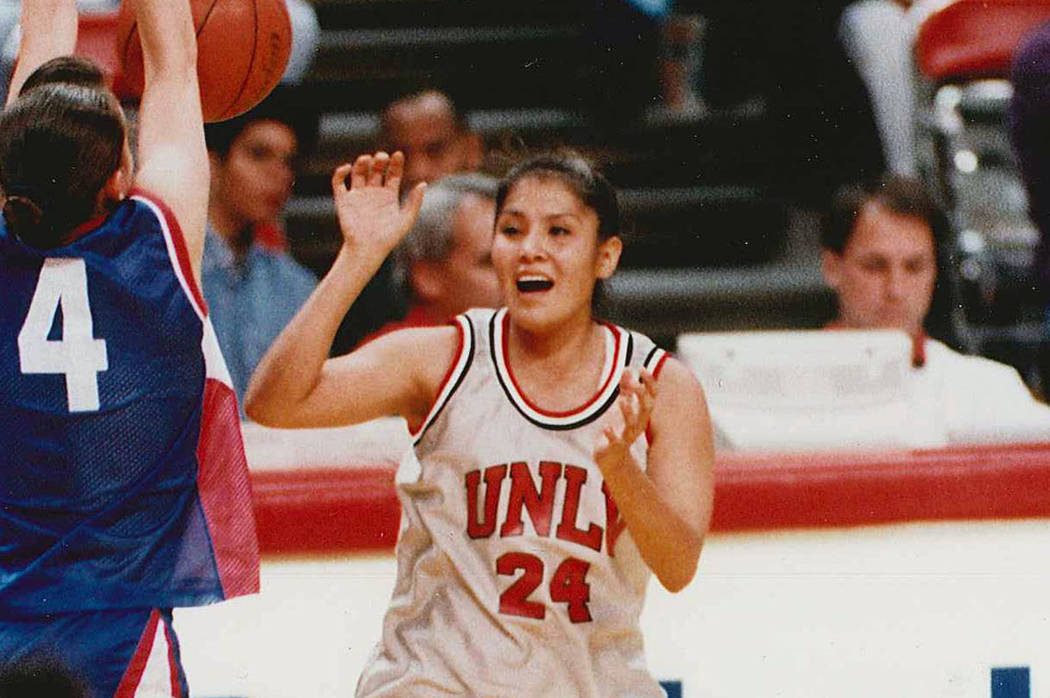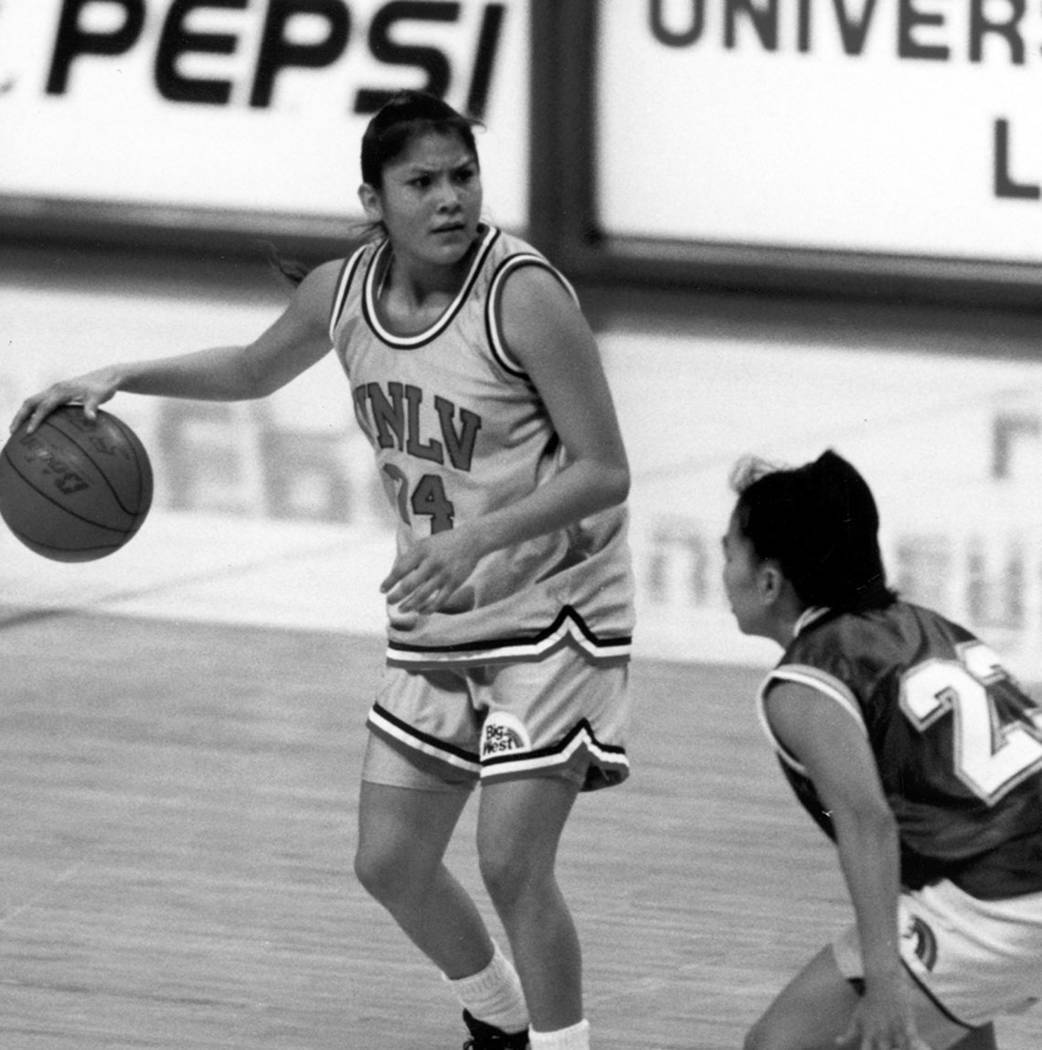 Whether it was the impact on or off the court, a role model for other Native American females who might not have dreamed of playing college basketball, Gwynn Hobbs Grant stands alone in UNLV history.
She was the player, a couple of decades before Stephen Curry and the Golden State Warriors and what seems like the rest of the basketball world, who discovered games can be won beyond the 3-point line.
Hobbs-Grant was so good at the long-range shot that her 71 3-pointers in the 1992-93 season remain UNLV's record.
"I think that's a testament to how good she was," said Jim Bolla, the Lady Rebels' coach at the time. "The way she shot the ball and for that record to stand for so long is truly amazing. She was ahead of her time."
Hobbs-Grant will be inducted into the UNLV Athletics Hall of Fame on Thursday at the Strip View Pavilion inside the Thomas & Mack Center. She is part of an eight-member class that also includes the 2003 baseball team. The reception will be at 5:30 p.m. and dinner at 7.
"I was pretty excited about it when I got the phone call because we have been working it for quite some time now," Hobbs-Grant said. "When they told me I was going to be inducted, I was super stoked. I'm really looking forward to coming out there and being part of this honor."
Hobbs-Grant, who played for the Lady Rebels from 1991 to 1995, put her name all over the school record book. She is second in career free throw percentage at 87.8 percent, second in assists with 592, third in steals with 295 and 10th in scoring with 1,504 points.
Her career 3-pointer record of 212 held up for 18 years before Kelli Thompson broke it in the 2012-13 season, eventually finishing with 26 more. But Grant's 40.6 career shooting percentage from beyond the arc still stands at the Lady Rebels' record.
"She was just a great scorer," Bolla said. "She could score from outside. She could drive and get a layup and beat people with her speed. And she could turn around and play defense. She was a complete player."
Hobbs-Grant also was one of the few Native American women playing college basketball, a responsibility she took seriously. She was a national spokesperson for the United National Indian Tribal Youth, or UNITY.
"I think it's important that kids know there is life outside the reservation," Hobbs-Grant said. "With hard work and time and education, there's the possibility of making a life outside the reservation. But at the same time, when you do go out and you get your education, you're able to come back and help your people and let them know you can make it."
She lives on a reservation in Mississippi, is married and is the mother of four children. Hobbs-Grant teaches physical education at Choctaw (Mississippi) Central High School. Two of her daughters combined to score 26 points to help lead Central to the 3A state championship in March.
Hobbs-Grant is from Ganado, Arizona, but attended Navajo Academy (now Navajo Preparatory School) three hours away in Farmington, New Mexico, so she could play in a quality basketball program. Navajo won the state championship in her senior season.
Her play, leading the state with 21.7 points per game her senior season, earned her a scholarship to UNLV.
"She represented the Navajo tribe really, really well," Bolla said. "She became an ambassador for the university. I can't say enough about her and her family. It was an honor to have her on our team because that's how good a player she was.
"She was one of those kids if you get one of those in your coaching career, you're happy."
Contact Mark Anderson at manderson@reviewjournal.com or 702-387-2914. Follow @markanderson65 on Twitter.