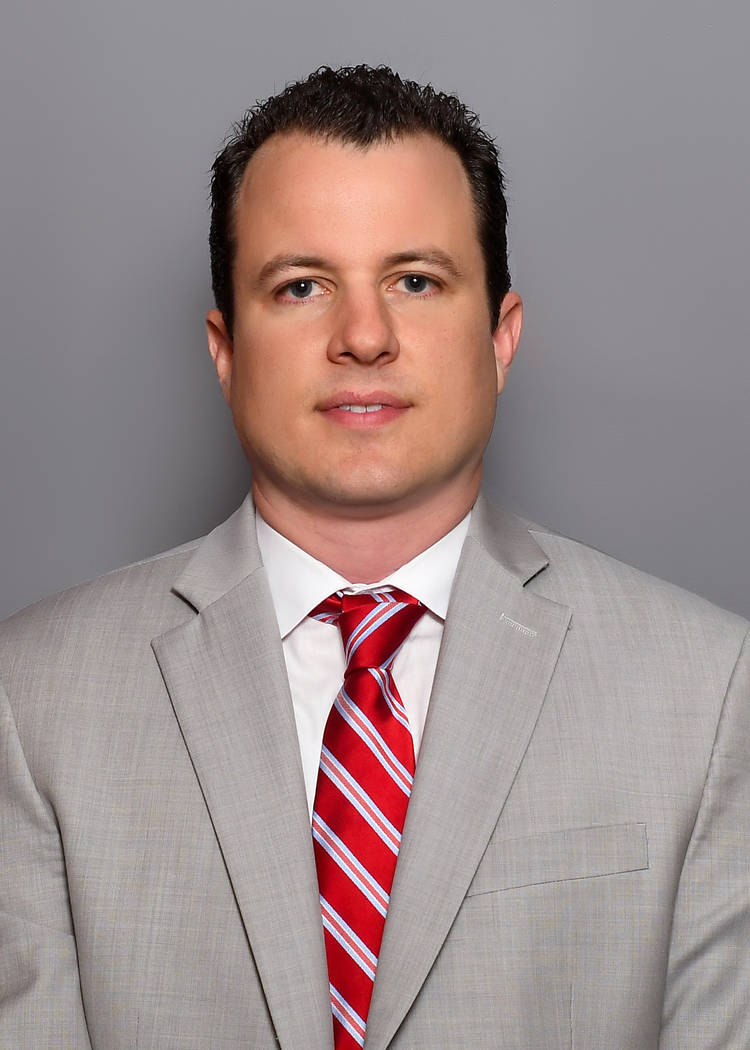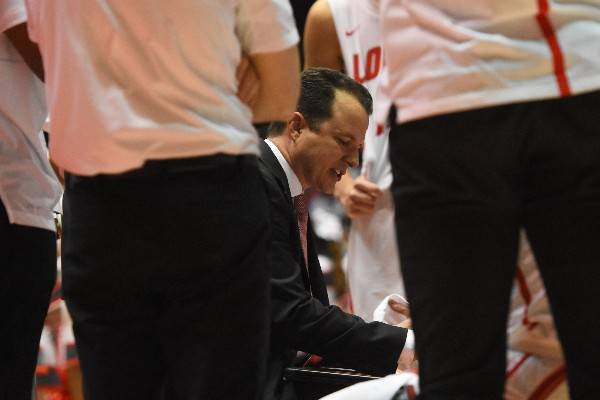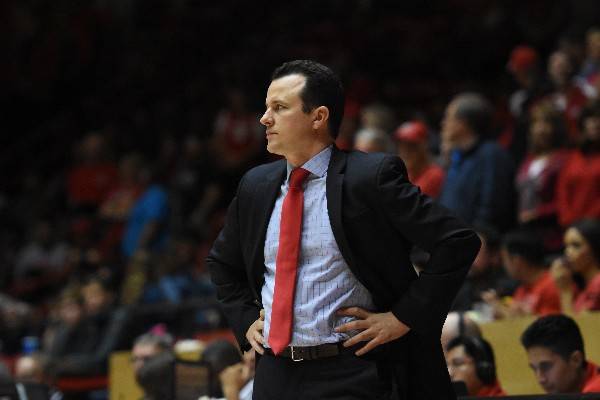 Now that they're Mountain West rivals, it would be understandable if Marvin Menzies and Paul Weir didn't speak as often anymore.
Their relationship remains strong, however, having been built in the nine seasons Menzies coached New Mexico State and Weir served as an assistant.
Now Weir is the head basketball coach at New Mexico, and his team faces Menzies and UNLV at 7 p.m. Wednesday at the Thomas & Mack Center.
"He was quite the energetic, enthusiastic young man from Canada who wanted to take this coaching profession on full force, and he's grown remarkably in the last 10, 11 years we've been in association with each other," Menzies said. "I'm just really, really proud of him. He's a part of my extended family, 100 percent. I'll always be pulling for him outside of the days he plays us."
The Rebels (13-4, 2-2 MW) are 8½-point favorites over New Mexico (8-11, 3-3) in a game that will be streamed online by ESPN3. This is a rebuilding season for the Lobos, much like with Menzies a year ago at UNLV, in which the Rebels went 11-21.
Weir, 38, succeeded Menzies at New Mexico State, going 28-6 last season and making the NCAA Tournament before leaving for the New Mexico job. But the transition to being a head coach wasn't as easy as it looked.

"I learned how little I know about being a head coach," Weir said. "When you're an assistant, you really keep your head down. You're recruiting, you're coaching, you're scouting, and Marvin was so terrific at seeing the big picture and handling so many of those broader responsibilities. We were a great fit for each other because I was so immersed in a lot of the nuances of basketball, and he was so good at being a CEO.
"When I became a head coach, it was like, 'Wow, I have to do all this other stuff.' It was eye-opening, and you took for granted all the stuff Marvin was doing that you never even noticed or saw with relation to media or alumni or fundraising or administration or whatever it may be."
Now that Weir is trying to rebuild the New Mexico program, he knows the first season is the time to set the tone, be it with player discipline or expectations on the court.
Other coaches in the conference have told him that once he gets through this season, better days will follow.
"I get all that, but unfortunately, I'm not really wired that way," Weir said. "I really wanted to take everything out of this season I possibly could. Where that goes from a wins and losses perspective, I have no idea, but at the very least, I wanted to start to build our culture and how hard we were going to work here and the style of play we were going to have."
That style is man-to-man defense, and Weir is committed to playing it.
"I didn't want to bail on playing man-to-man defense because we struggled at it and immediately start to teach these guys lessons of, 'Hey, if we're not very good at something, we're going to quit and move on to something else,' " Weir said. "I just haven't quite gotten there mentally (with zone). That doesn't mean I won't get there.
"It goes back to me feeling as though I don't want to punt on this season. I really want to put as much in place as I can that's going to help our program going forward. With all that being said, I don't want to lose. I don't like to lose, so I'm not going to play man-to-man in the face of certain defeat."
Contact Mark Anderson at manderson@reviewjournal.com. Follow @markanderson65 on Twitter.