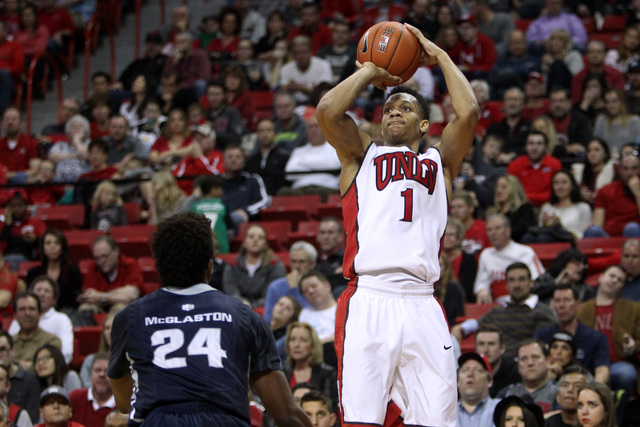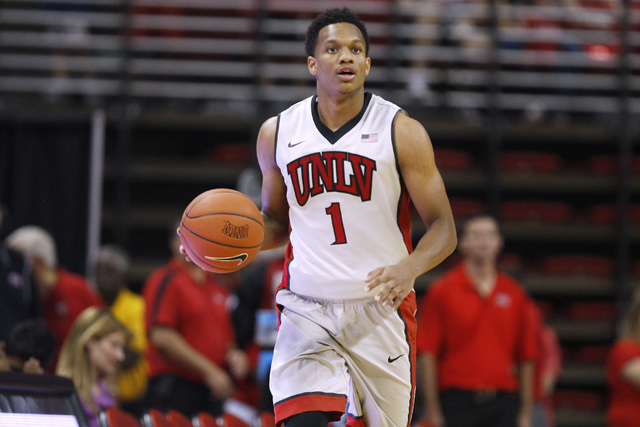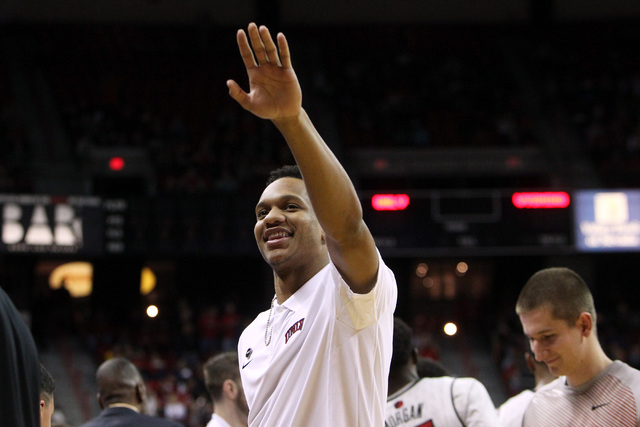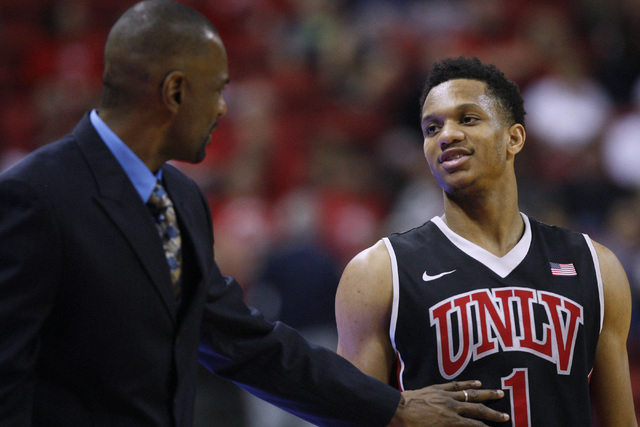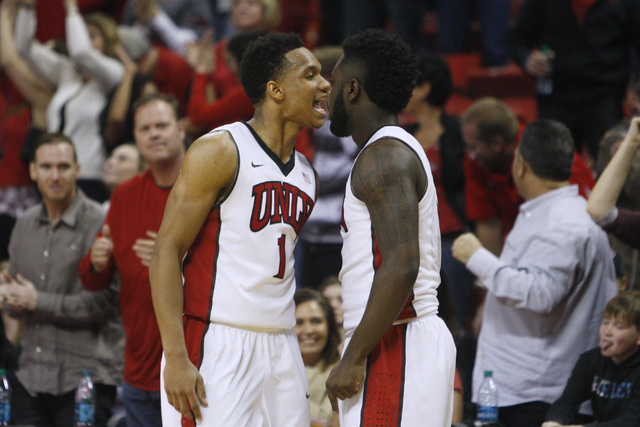 Each time a report has surfaced in recent weeks about UNLV freshman Rashad Vaughn's intention to leave school and enter the NBA Draft, Vaughn and his family have been quick to dispute it.
The 6-foot-6-inch guard finally decided the time had come to share the news himself.
Vaughn posted a video on YouTube on Tuesday explaining his decision, and tweeted the video Wednesday morning.
"Blessed with the time spent here at UNLV but it's time to follow my dreams," Vaughn tweeted.
Vaughn, from Minneapolis and Findlay Prep, was a McDonald's All-American last year. He is projected as a second-round pick, and only first-round picks get guaranteed contracts in the NBA.
His freshman season at UNLV was shortened by a knee injury. Vaughn suffered a torn meniscus in his left knee on Feb. 10, underwent surgery Feb. 18 and returned to on-court workouts at full strength last month.
In a news release sent out by the school on Wednesday afternoon, Vaughn said he will remember his time on campus fondly.
"My experience at UNLV has truly changed my life and helped me become a better player on the floor and a better person off of it," Vaughn said. "My teammates became brothers and my coaches became family. Everybody supports each other here and there is nothing like being a Runnin' Rebel. I will always bleed Scarlet and Gray. Since being a kid, my dream has always been to play in the NBA and I have decided to take that next step."
Vaughn averaged 17.8 points in 23 games for the Rebels, reaching double-figures in scoring 21 times. He shot 38.3 percent (54 of 141) from 3-point range, and his natural scoring ability is what intrigues pro scouts.
"Rashad will always be a Runnin' Rebel," UNLV coach Dave Rice said in a news release. "We wish him all the best and we are cheering for him."
Despite missing seven conference games, he was voted Freshman of the Year by the Mountain West coaches. Vaughn scored a season-high 31 points in a victory over Utah State on Jan. 24 and scored 30 in a loss at Colorado State on Feb. 7.
The deadline for underclassmen to enter the draft is April 26. UNLV sophomore forward Chris Wood has yet to announce a decision on whether he will join Vaughn in turning pro.