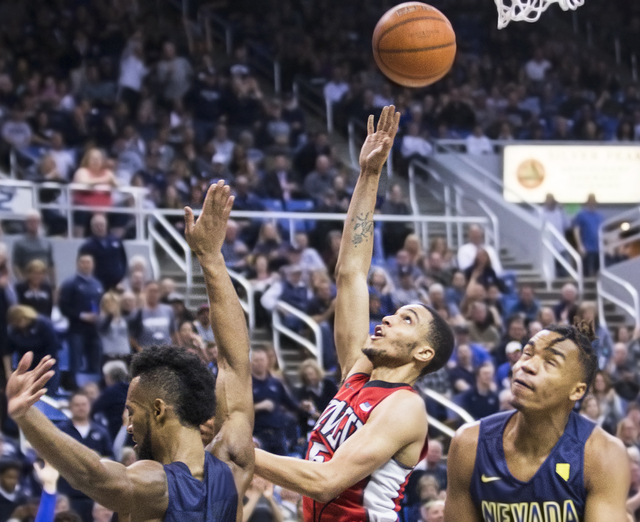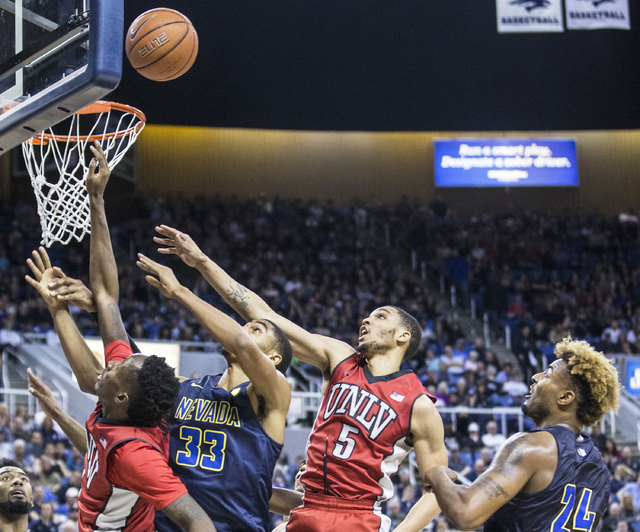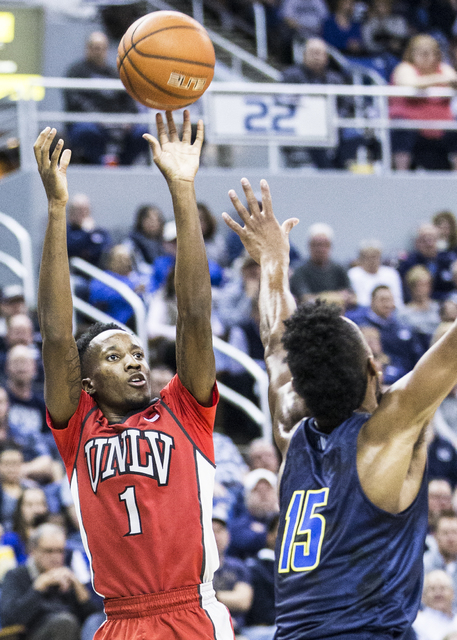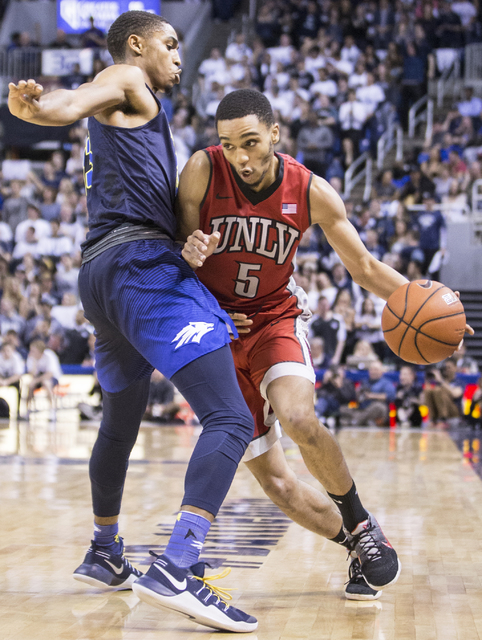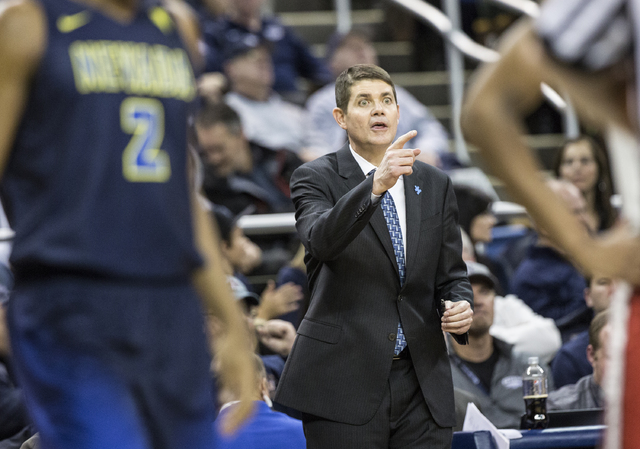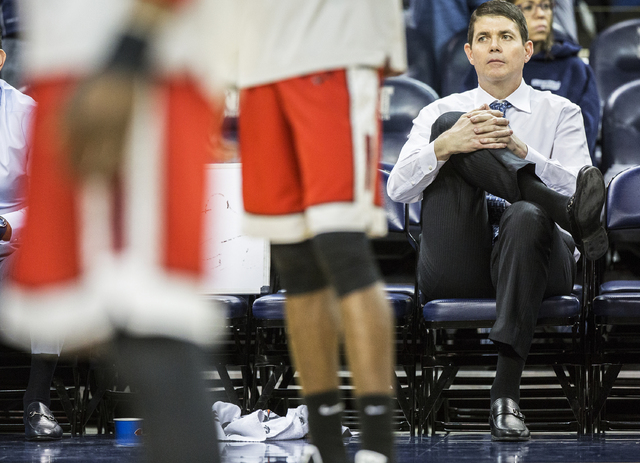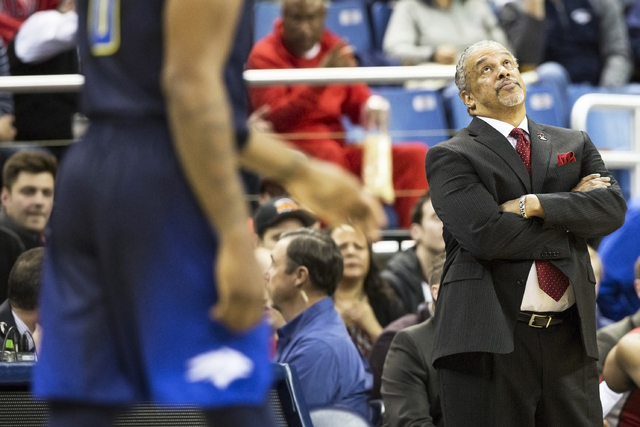 RENO — What the UNLV basketball team said after its 104-77 loss at UNR on Wednesday night:
Coach Marvin Menzies
"It's one of those deals where you've got to get back on the floor and keep working hard on the things that you saw were obvious blemishes — free throws and rebounding. Just offensive rebounding where we're just running to the rim and not hitting guys and making contact and blocking out. Just little, simple basketball things that I think are coachable, and I think are looking to improve on. Call me crazy, but I think we'll get better, and I think we'll be a much better team when we get to the conference tournament."
"I felt good about the scout. I felt good about the game plan. I felt good about the practices."
Guard Jovan Mooring
"This was high-level basketball. I've been saying it all year, we've got to stop guys. I mean we all have to be better on the defensive end, especially myself. Once they started making shots, we knew we were in for a fight. Basically, they didn't start missing, so it made it even worse. You've got to give credit where it's due."
"Sometimes they had us with a fake, and we left our feet. And there were times where they drove and we didn't cover out, and they found the open guy and knocked it down. A lot of times, there were missed assignments."
Contact Mark Anderson at manderson@reviewjournal.com or 702-387-2914. Follow @markanderson65 on Twitter.
RELATED
Rebels get rocked in Reno, 104-77
3 takeaways from UNLV's loss at UNR
Rebels are what we always knew they were