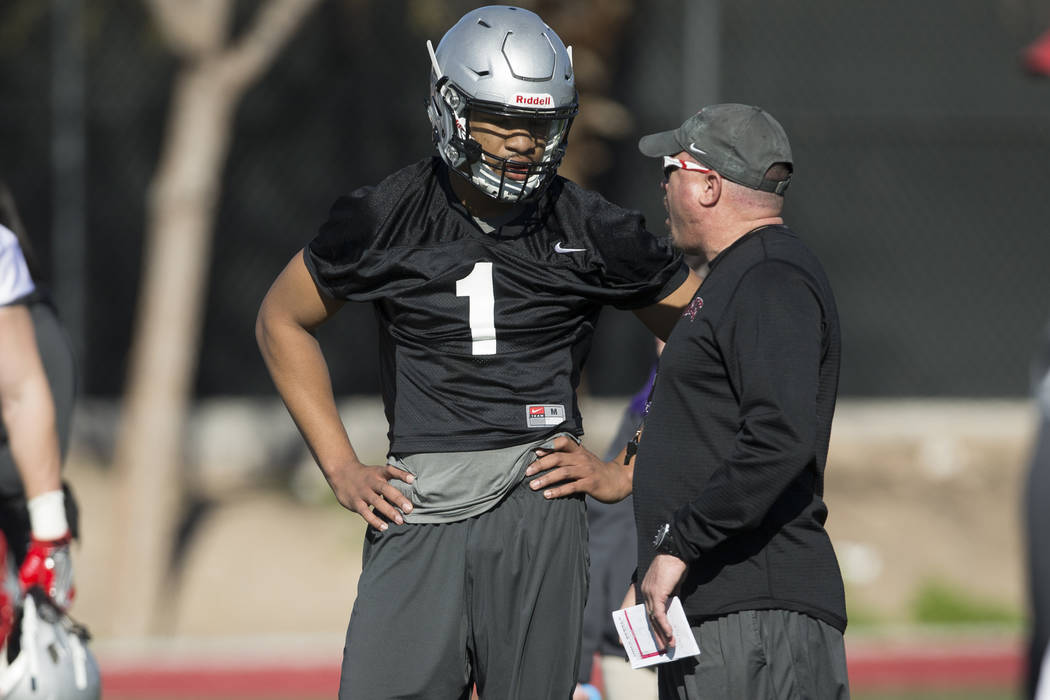 Wednesday's UNLV football practice report from Rebel Park:
Tony's take
Coach Tony Sanchez, on preparations for the Sept. 2 season opener against Howard at Sam Boyd Stadium:
"I challenged them a little bit yesterday. I thought yesterday wasn't bad, but it was a little flat, and they came out today with a good sense of energy.
"Chris Draft came in, an NFLPA (Players Association) guy, and had a great speech for the guys yesterday. He talked about every time you're in your car and you drive up, you can look at it as a road block or a toll both. You've just got to pay the toll and move on, so we talked about that quite a bit. The guys did a good job of paying the toll today, and I thought we got better."
Note
— UNLV has decisions on which players to redshirt. Sanchez said the hope would be to sit all the first-year offensive linemen, but guard/center Justice Oluwaseun could crack the lineup. Running back Tariq Hollandsworth is another player the coaches are having to think long and hard about, as is linebacker Spencer Katoanga.
Sanchez said the decision has been made to play linebacker Farrell Hester II and safety Greg Francis, both Bishop Gorman High School graduates. Defensive tackle Kolo Uasike won't sit, either.
Defensive end Nate Neal has played well enough in training camp that he probably will play.
"And there are some guys that played last year that we may redshirt," Sanchez said. "Some of those kids it wasn't necessarily the best situation last year with all the injuries, especially at receiver. We threw some guys in that really weren't ready because we had nobody."
Contact Mark Anderson at manderson@reviewjournal.com. Follow @markanderson65 on Twitter.