UNLV football faces MW's best scoring defense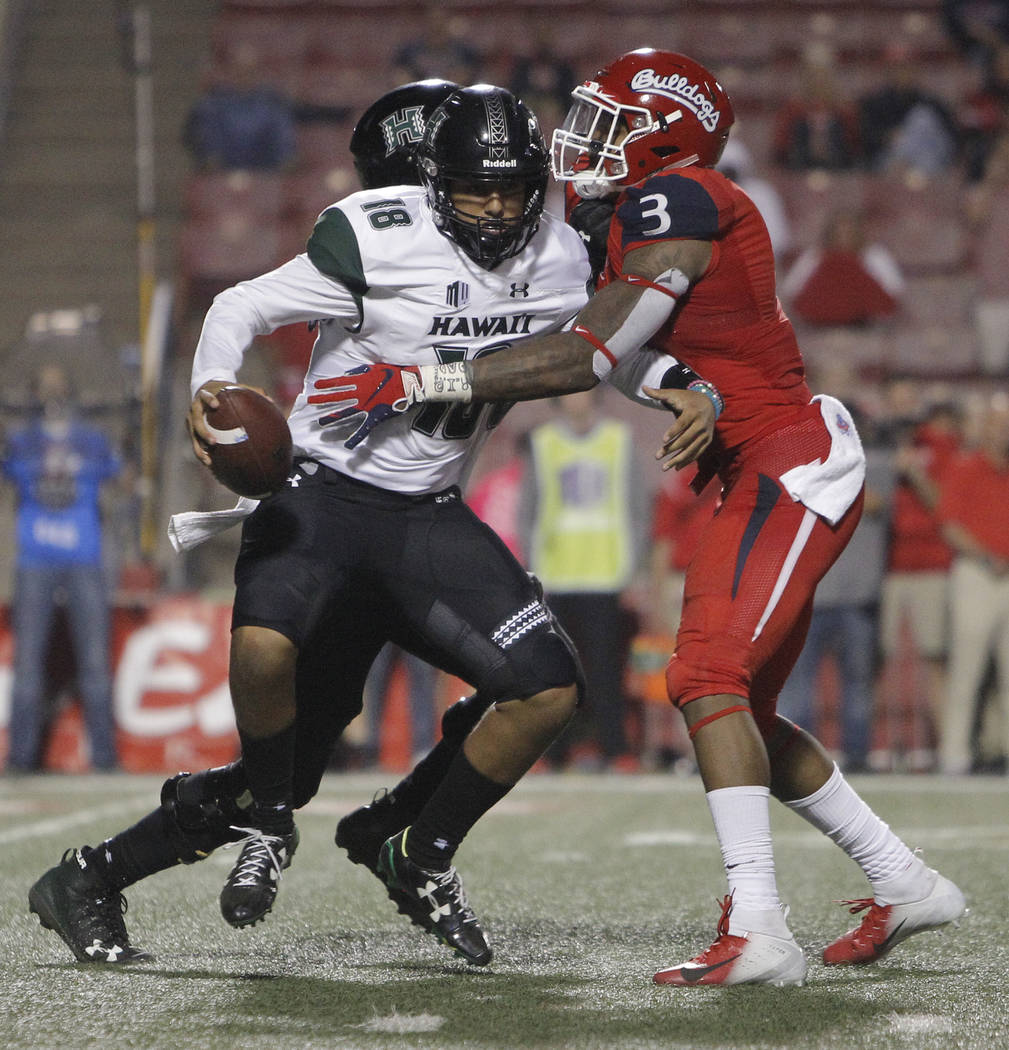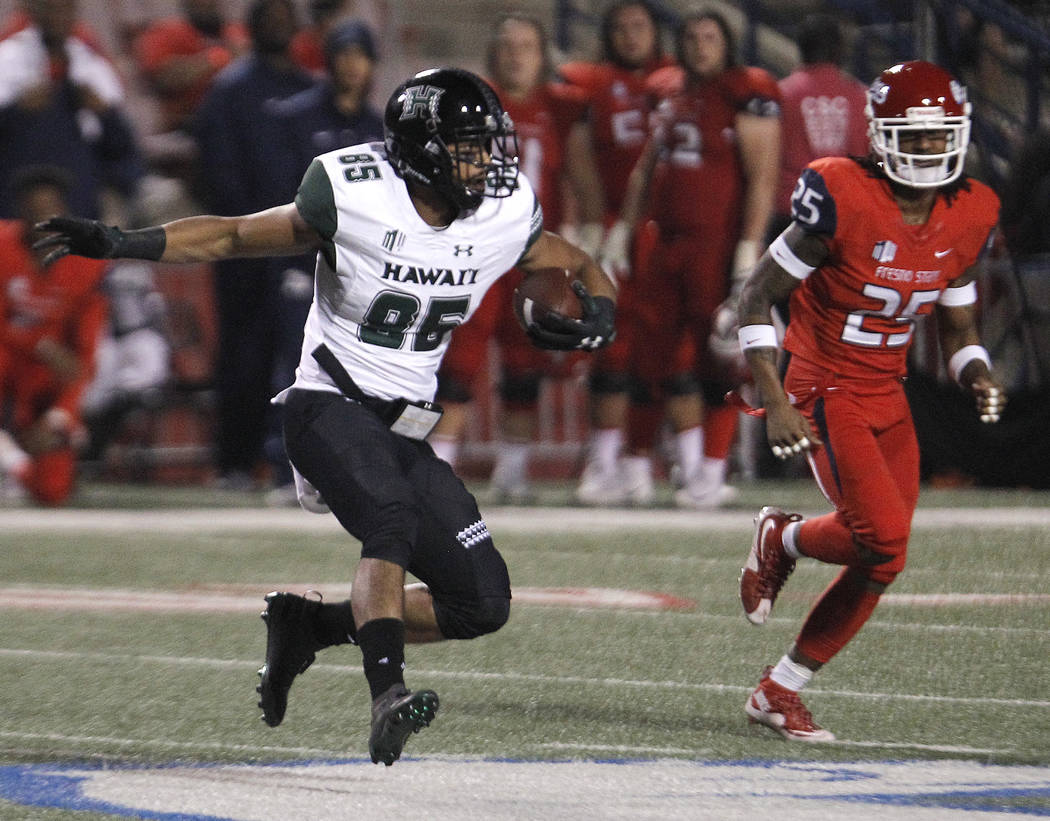 Teams had trouble scoring on Fresno State last season, with the Bulldogs leading the Mountain West by allowing opponents an average of 17.2 points.
Now?
They're even better.
Fresno State, despite having to change defensive coordinators after last season, lead the conference in allowing 13.5 points, which also is tied with Mississippi State for fourth-best nationally.
"We're prideful in our accomplishments, but we're humble enough to know what the details and the little things are that got us to be at this point," Fresno State defensive coordinator Bert Watts said. "So we want to continue to do those things, such as tackling and taking great angles and having great effort to the ball. Those are big things to us that we want to make sure we're focused on every week."
UNLV faces that Bulldogs defense at 7:30 p.m. Saturday at Sam Boyd Stadium. Even though the Rebels are in a five-game losing streak, they average 31.6 points and 404.9 yards.
Quarterback Max Gilliam has started the past four games in place of Armani Rogers (toe), and has thrown three touchdown passes each of the past three weeks.
Rogers was cleared Wednesday and went through practices, but coaches are being cautious. Gilliam will start against the Bulldogs, and Rogers likely will only come in during an emergency as he works back into game shape.
"Next week, he'll be ready to go," UNLV coach Tony Sanchez said.
UNLV also sent a backup quarterback on the field last season at Fresno State as Johnny Stanton helped deliver a 26-16 road upset victory against a tenacious defense.
Can Gilliam do the same?
"They're definitely very athletic," Gilliam said. "They play the ball pretty well in the air, so we've got to know what they're doing before they do it and be ready for it."
Fresno State's defense has not only played well, it has been consistent. The Bulldogs, ranked 20th in the AP poll, have held opponents to 30 points or fewer the past 19 games, which is the nation's longest streak and one better than second-place Louisiana State. The next closest is Clemson with 13.
Even a great defense would figure to have an off day at some point.
"We look at every game from a defensive standpoint, and we envision that we're going to have to win it by a narrow margin, that we're going to have to keep them to as few of points as possible to win," Watts said. "If it's 6-3, then it's 6-3, and that's the job that we need to get done that week. We never envision anything other than that, and I think that's part of it as well."
Watts is in his second season in the program, but first as coordinator. He replaced Orlondo Steinauer, who left after last season to return to the Canadian Football League. Watts said much of the same defensive philosophy was kept intact.
He also returned the entire secondary and group of linebackers, easing the transition.
Fresno State, which plays a 4-3 defense with a standup end, did have to replace the starting line, but the players taking those spots had experience.
"They mix their coverages up quite a bit," Sanchez said. "They're really athletic. They're a long group in the secondary, do a great job of getting downhill and tackling and being real aggressive. With that three-man front, you're going to get a lot of different pressure packages, a lot of different looks. The quarterback has got to do a real, real good job of reading the defense and roles of the coverages."
More Rebels: Follow online at reviewjournal.com/Rebels and @RJ_Sports on Twitter.
Contact Mark Anderson at manderson@reviewjournal.com. Follow @markanderson65 on Twitter.
Consecutive games allowing 30 points or less
1. Fresno State 19
2. Louisiana State 18
3. Clemson 13
4. Utah 10
Scoring defenses
1T. Clemson 13.0
1T. Kentucky 13.0
3. Alabama-Birmingham 13.3
4T. Fresno State 13.5
4T. Mississippi State 13.5