UNLV juggles lineup in morning football scrimmage
August 19, 2017 - 3:42 pm
Updated August 19, 2017 - 3:47 pm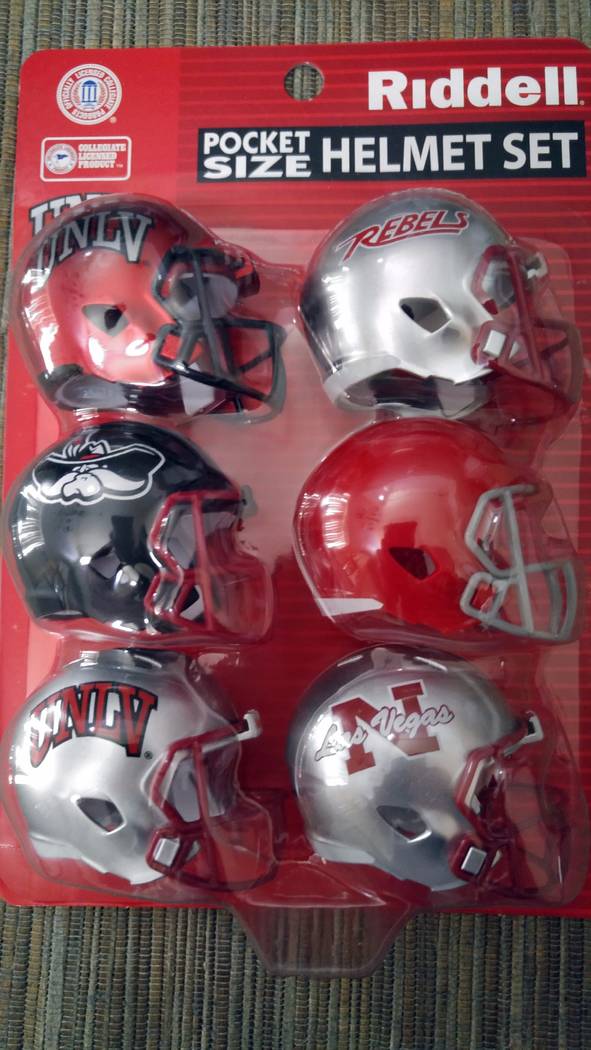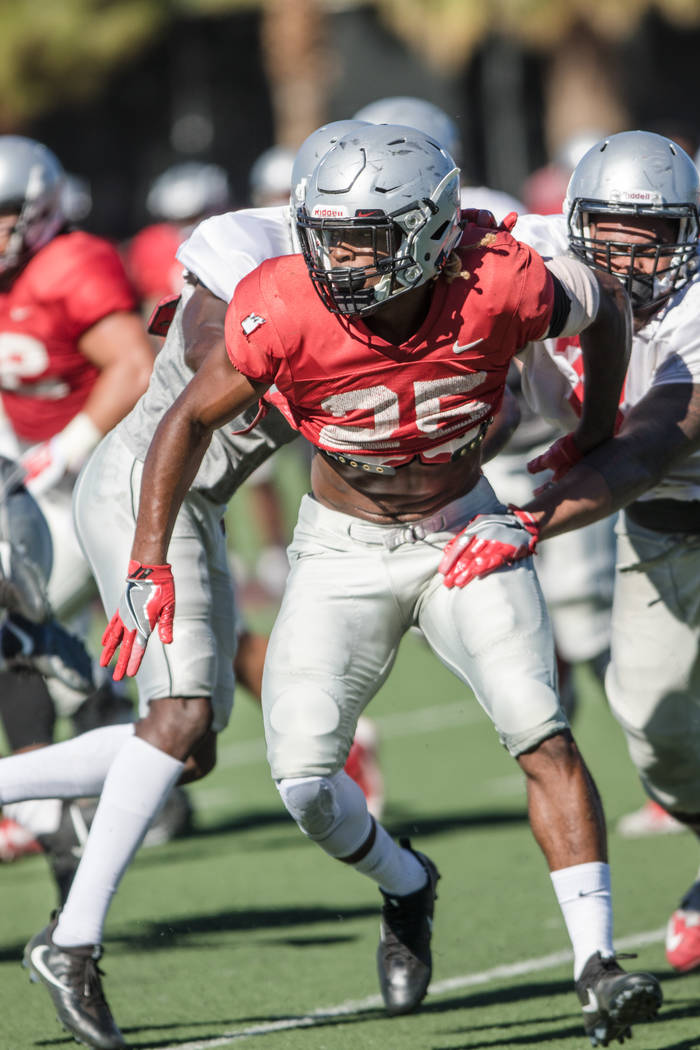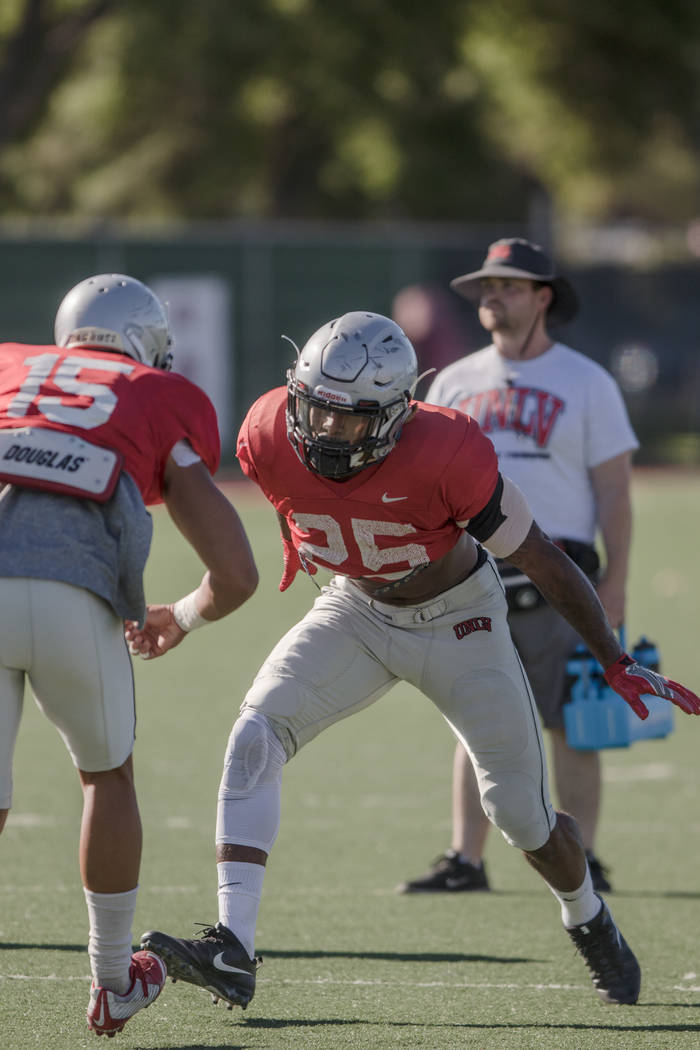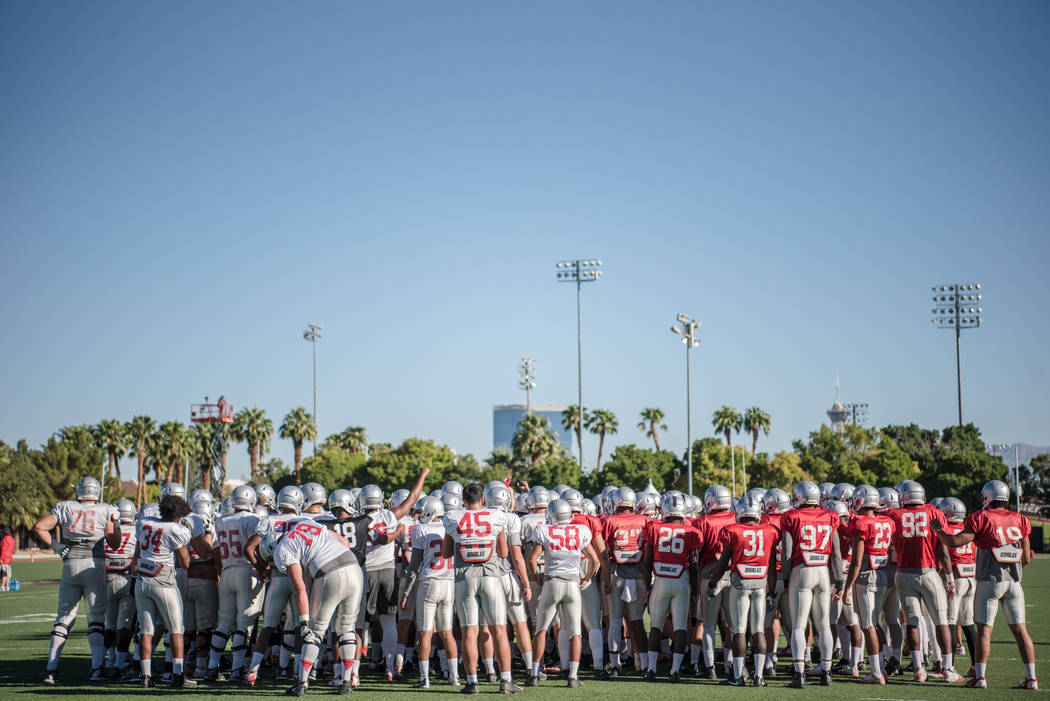 Saturday's UNLV football scrimmage report from Rebel Park:
Tony's take
Coach Tony Sanchez, on the 15th day of training camp:
"We got 86 plays in … not including the special teams. I thought the guys did a good job of working on what we talked about. You saw (redshirt freshman quarterback) Armani (Rogers) get two sets in the first half and then he got one in the second. You saw (senior QB) Kurt (Palandech) go a little bit with the ones. We got (senior QB) Johnny (Stanton) a series with the ones. They did a pretty good job.
"You hate to see turnovers. Johnny had a turnover going inside the red zone. That can't happen. The last play working that four-minute (drill), the defense gave up that first down. Some of that situational stuff, we've got to talk about. We've got to clean it up. We had one bad snap that killed a drive, too, but we had some good individual efforts.
"We limited (sophomore running back) Charles (Williams) and (junior RB) Lex (Thomas), but they did a good job when they got the opportunities. We gave (junior Xzaviar) Campbell a little more of a chance along with (junior) Evan (Owens) and (freshman) Tariq (Hollandsworth). They're battling it out for that third and fourth spot.
"We limited Pops (senior defensive tackle Jason Fao) a little bit. (Senior Mike) Hughes has been out, so he's taking the majority of the load. So we limited what he did today and gave some twos and threes a little bit more reps."
Notes
— Hughes, who went to Palo Verde High School, will return next week from an injured left hamstring.
Junior wide receiver Kendal Keys is still coping with an injured right knee. It was the same knee that kept him out of all last season. Sanchez said there is no swelling in the knee.
"It's a sprain, and we've got to be really aggressive with it this next week because sometime mid next week he needs to get going again for Game 1," Sanchez said.
The Rebels open the season Sept. 2 against Howard at Sam Boyd Stadium.
Senior offensive left tackle Mike Chevalier, who has been battling an injured left ankle, is expected to return next week.
— UNLV will offer six mini helmets to season-ticket holders at the team's evening walk-through practice Aug. 27 at Rebel Park. There are three versions of the current helmets and three throwbacks.
Contact Mark Anderson at manderson@reviewjournal.com. Follow @markanderson65 on Twitter.