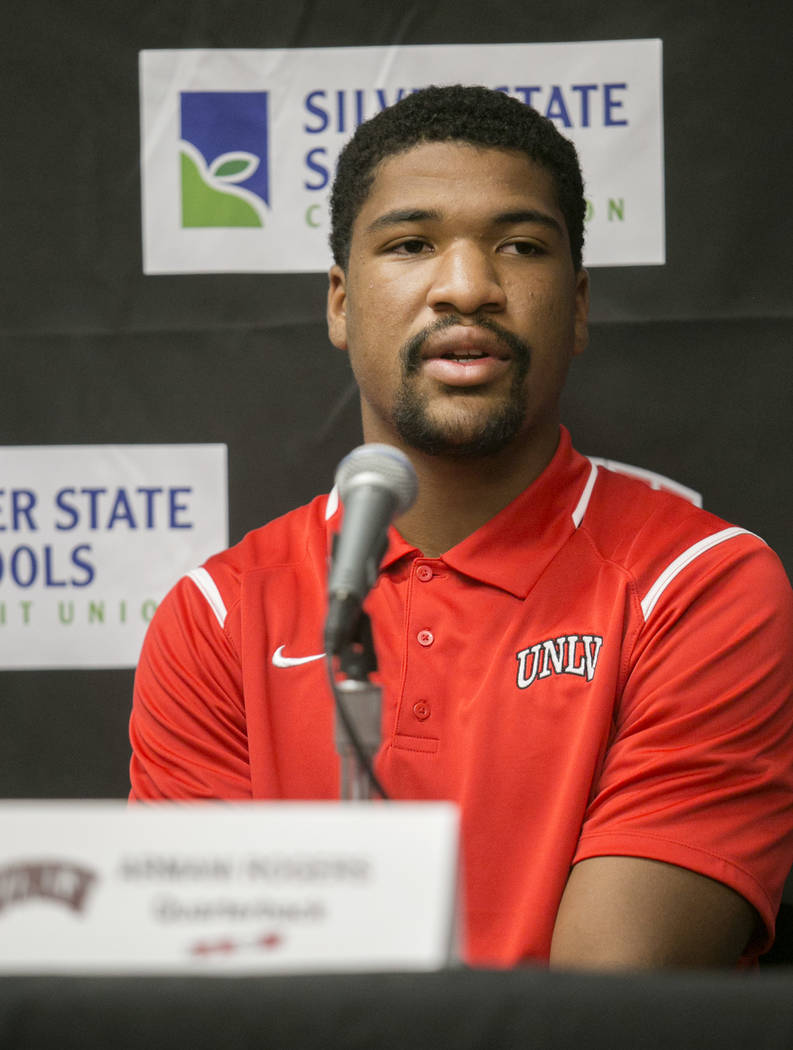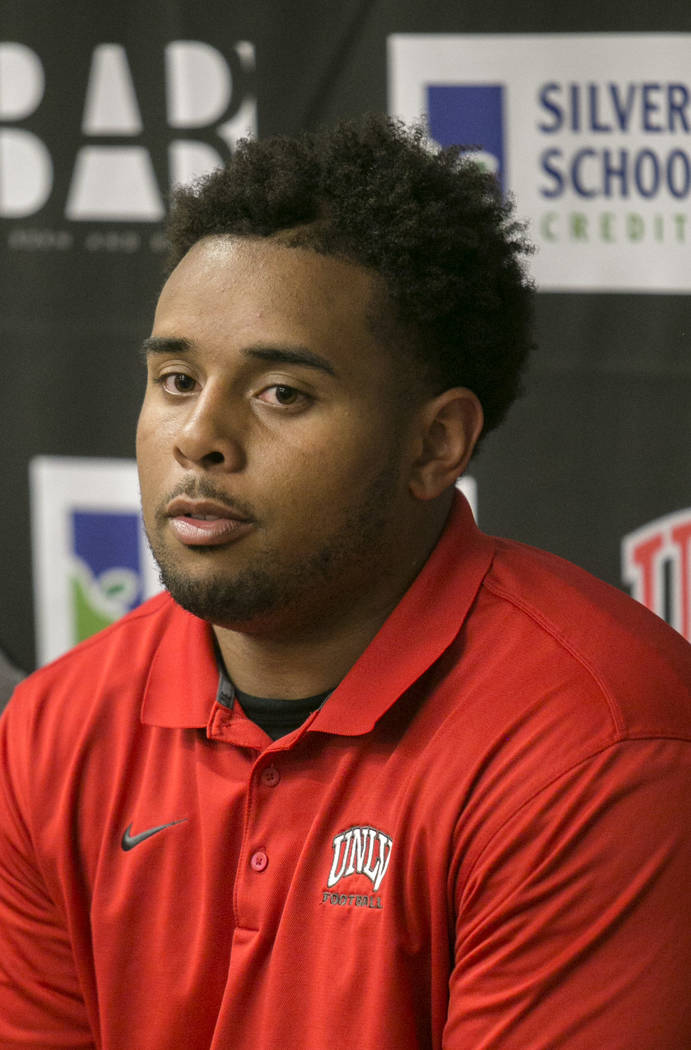 Howard has a new coaching staff, a lot of new personnel and new offensive and defensive schemes.
Which means UNLV is largely guessing about how to prepare for the Bison, who visit Sam Boyd Stadium at 6 p.m. Saturday in the football season opener for both teams.
"We're watching a lot of film from previous places (Howard's staff has) been," UNLV coach Tony Sanchez said Tuesday. "You've got to prepare for different things. The nice thing is being Week 1 we've had a little time, the two weeks of prep rather than the one week of prep, to be ready for a couple of wrinkles here and there.
"We do enough offensively, though. We show our defense a bunch of looks, and the same thing, (defensive coordinator Kent) Baer has a lot of volume in what he does. It will be about adjusting, and they're figuring themselves out, too. So a little difficult, but we'll be OK."
UNLV defensive tackle Mike Hughes Jr. noted the guesswork involved this week.
"It's hard to go from watching one film of (an) offensive coordinator and then going to film of the actual school you're playing against to try to get reads on the personnel, who you're actually going against," Hughes said. "We try to put it together with the plays the offensive coordinator ran with the plays that Howard ran at that time. We're making it work."
Coach Mike London takes over a Howard team that went 2-9 last season and is picked ninth out of 11 teams this year in the Mid-Eastern Athletic Conference.
The Bison, however, have the MEAC preseason offensive player of the year in running back Anthony Philyaw. He rushed for 1,230 yards and nine touchdowns last season.
And at quarterback is Caylin Newton, the younger brother of Carolina Panthers star quarterback Cam Newton. Sanchez said the staff has gone to YouTube to look for high school video and checked Twitter feeds for information on how to prepare for the freshman.
"There's just not a lot coming out right now," Sanchez said. "There's really no video from spring. Haven't seen much at all from fall camp. We haven't put much stock into what is he specifically going to do? It's been more let's get ready for a lot of different offenses and schemes they could throw at us."
The Rebels go into the game mostly healthy, but Sanchez said wide receiver Kendal Keys will be a game-day decision because of a sprained right knee. H-back Tim Holt won't play against the Bison because of a sprained right ankle.
The game will mark the debut of redshirt freshman quarterback Armani Rogers, so UNLV isn't the only team in this game uncertain about what to expect.
But London said Howard didn't have any great advantage when it comes to game preparation.
"They've got 85 scholarships, and we've got 60-something," London said. "It's always the first game that you don't know a whole lot about. If you look at the film from last year, sometimes coordinators change, personnel changes, philosophies might change a little bit.
"There will be some things we'll do that they haven't seen, and there will be some things they do that we haven't seen."
Contact Mark Anderson at manderson@reviewjournal.com. Follow @markanderson65 on Twitter.