UNLV, MWC in wait-and-see mode on conference realignment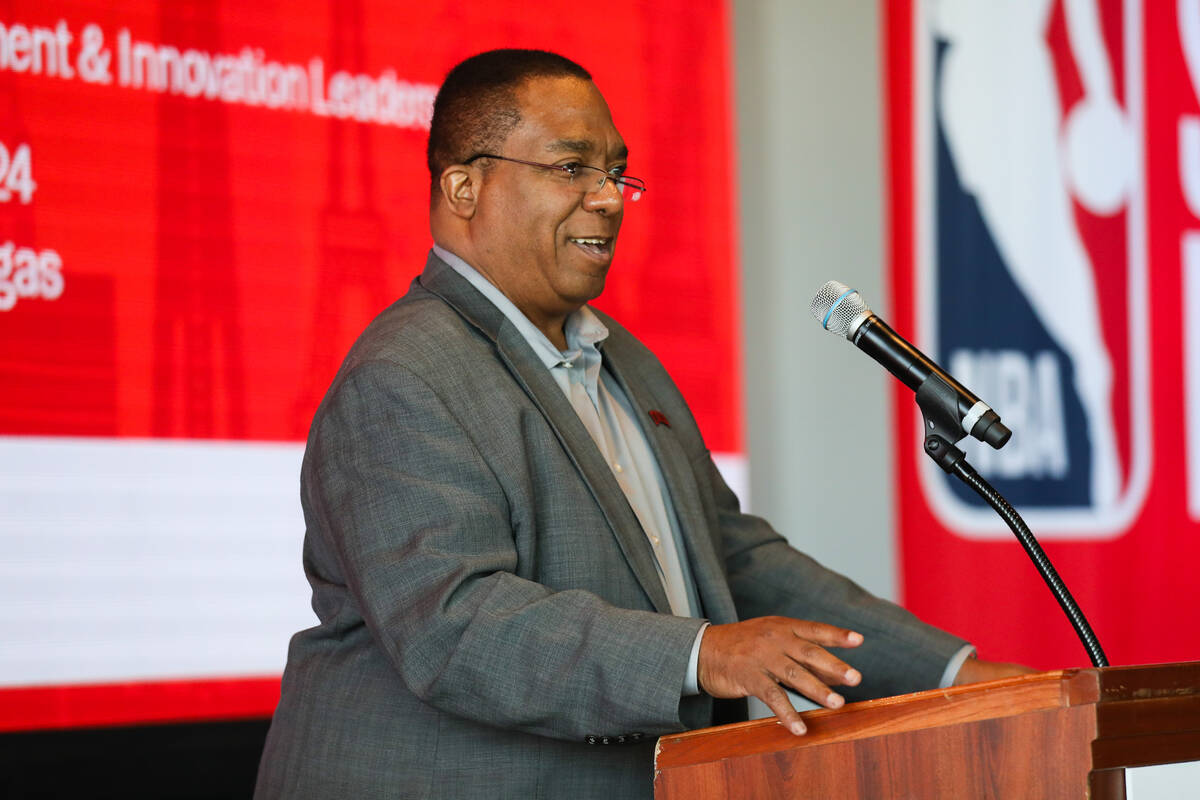 UNLV and the Mountain West Conference are in a wait-and-see mode on conference realignment, which is occurring across the nation's collegiate landscape.
With situations changing daily, all involved are waiting to see what happens to the remaining schools in the Pac-12 before any movement occurs, UNLV President Keith Whitfield told the Las Vegas Review-Journal on Thursday.
"There's four teams that are left, and each one of them has different opportunities that they could pursue," Whitfield said. "What makes it almost a little more sketchy is … I think most of them aren't thinking about revitalizing it (Pac-12). It's more of where can they go."
With the Pac-12 scheduled to lose eight of its 12 members after the 2023-24 season, Oregon State, Washington State, Stanford and Cal remain.
Whitfield acknowledged that for the schools remaining in the Pac-12, it will likely come down to a move to either the Mountain West or the American Athletic Conference, if they do decide to abandon the Pac-12 after the 2023-24 season.
"We're probably more attractive (than the AAC). We're a better conference," Whitfield said, citing the close proximity the MWC has to the Pac-12.
When asked Thursday for an update on the MWC and conference realignment, MWC Commissioner Gloria Nevarez said in a text she's seen rumors floating around social media, but she didn't have any confirmation to provide.
The major pieces to the puzzle are broadcast rights deals, football and finding the right mix of schools to add, Whitfield said. The Mountain West schools receive around $4 million annually, which is less than the $7 million per school, per year deal in the AAC.
"That's what's driving almost all the business, the television deal and football," Whitfield said. "We go for ours (new TV deal) in two years. That's why the complexity of it is incredible. We just want to make sure that the students are taken care of, that we don't overextend ourselves and that we have great partners."
If the MWC adds schools, it is likely to renegotiate its TV deal, to account for the expanded membership.
With the benefits and disadvantages of expanding a conference, Whitfield said they want what's best for the student-athletes, first and foremost, and then weigh how realignment UNLV. "You've got to be careful about that," Whitfield added.
There is no time frame on when the various schools and conferences will make their decisions. But with how quickly things have been occurring, the picture should become clearer sometime soon.
"We think that it's a couple of weeks," Whitfield said.
Contact Mick Akers at makers@reviewjournal.com or 702-387-2920. Follow @mickakers on X.