We learned how to curl from an Olympic athlete, and it's not pretty — VIDEO
January 13, 2017 - 8:39 pm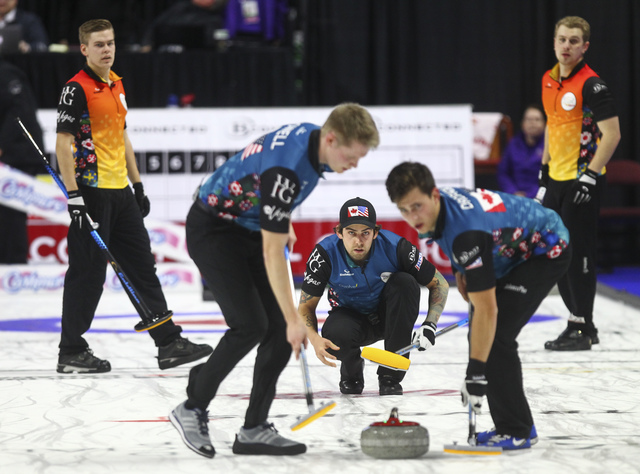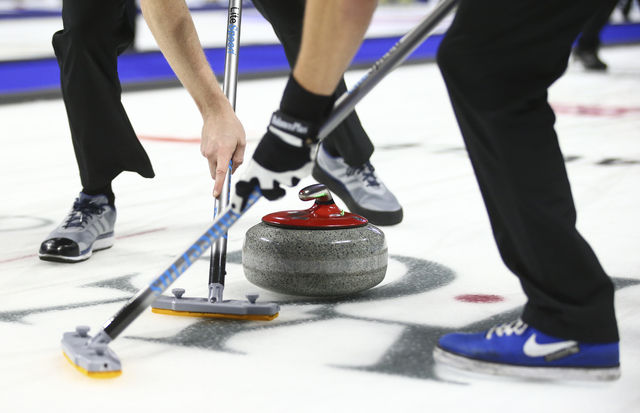 Curling is watched by many during the Winter Olympics in the United States, but in Canada, it's one of the most popular sports.
The WFG Continental Cup hit Las Vegas this week and it begged the question: How do they do it? From the textured ice to the brooms to the 40-pound stones, we wanted to find out.
Watch the video above as Review-Journal multimedia reporter Elaine Wilson gets a tutorial from Debbie McCormick, captain of Team North America, a four-time Olympian and world champion.
The Continental Cup runs through Sunday at The Orleans.
Anyone looking for more information on curling in Las Vegas or wants to learn to curl can contact the Las Vegas Curling Club.
Contact Elaine Wilson at ewilson@reviewjournal.com. Follow @WilsonElaineM on Twitter.
RELATED
Interest in curling spreads across the country
Here's a spectator's guide to this weekend's Continental Cup
CONTINENTAL CUP
Who: Team North America vs. Team World
What: World Financial Group Continental Cup
When: Friday to Sunday, with competition beginning at 9 a.m. daily
Where: Orleans Arena
Tickets: Available at the box office, curling.ca and Orleans Arena website