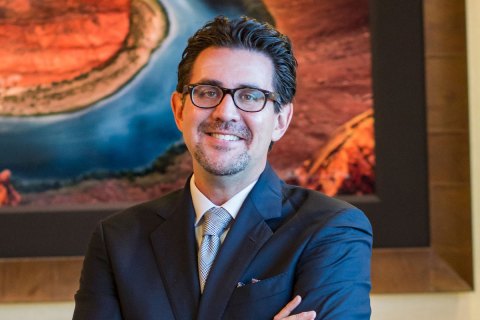 Sponsored Content
Jeremy Aguero for Nevada State Bank
For 20 million visitors each year, the Las Vegas experience doesn't start in a hotel lobby; it starts at a gate at McCarran International Airport. As the gateway to Southern Nevada for nearly half of our annual visitors, McCarran has become perhaps the single most important component of the region's thriving tourism economy. Today, the […]
If the trend continues, some bus routes could be eliminated or the frequency of service could be reduced within four years, said RTC officials.
After three years of road closures, lane shifts, new roads and the inevitable traffic jams, the $1 billion Project Neon is officially over.
A hearse carrying a dead person was pulled over Monday in the HOV lane by the Nevada Highway Patrol on southbound Interstate 15 near Spring Mountain Road.
The final Project Neon paving and striping efforts dubbed Pave-A-Palooza has closed northbound I-15 between Sahara Avenue and D Street until 5 a.m. Monday.