Expect heavy traffic in Las Vegas during NAB Show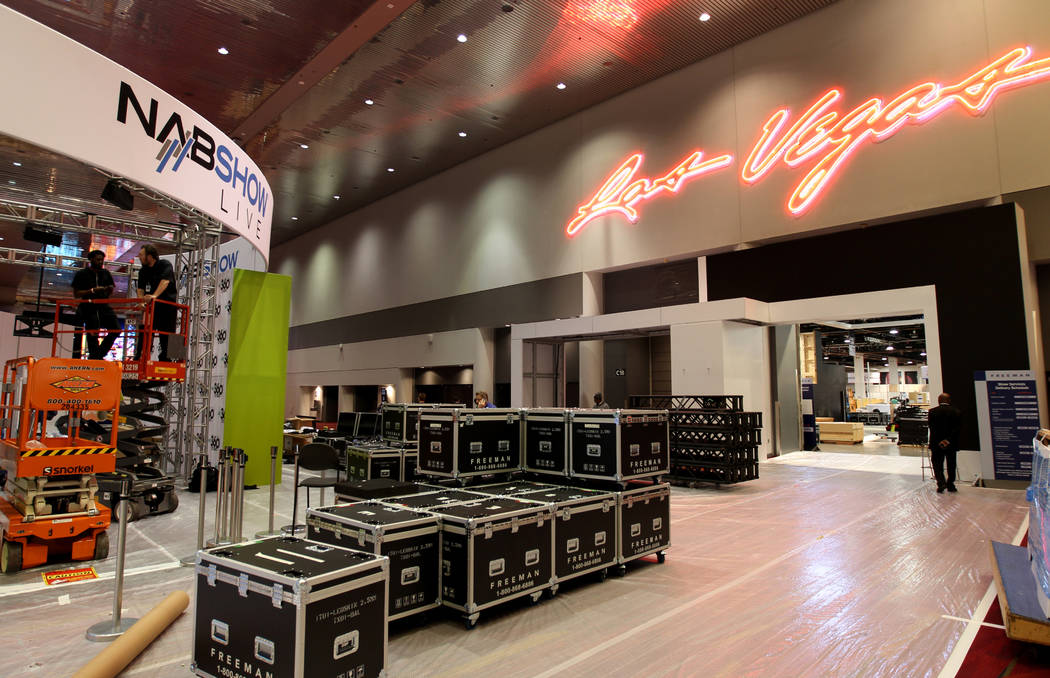 Local transportation officials are preparing for roughly 103,000 conventioneers from 160 countries to descend on Las Vegas this week for the annual gathering of the National Association of Broadcasters, known as the NAB Show.
As the third-largest convention held in Las Vegas after CES and the Automotive Aftermarket Industry, the NAB Show could make a significant impact on local roads during its run at the Las Vegas Convention Center from Saturday through Thursday.
"Getting around can be an issue and a challenge, but generally it's fairly smooth," said Dennis Wharton, a spokesman for the National Association of Broadcasters, which has held its convention in Las Vegas every year since 1991.
"It's a minor inconvenience during our peak days on Monday and Tuesday."
Tony Illia, a spokesman for the Nevada Department of Transportation, said he expects few of the conventioneers to rent cars and will instead rely on taxicabs, ride-hailing apps and the Las Vegas Monorail to get around town.
However, locals can still expect heavier traffic than usual on Paradise Road, between Sahara and Twain avenues, along with Convention Center Drive between Paradise and Las Vegas Boulevard, said Amanda Arentsen, a spokeswoman with the Las Vegas Convention and Visitors Authority.
The authority is working with the Regional Transportation Commission of Southern Nevada's traffic management center to adjust the timing on traffic signals, while officers from the Metropolitan Police Department will assist with pedestrian traffic, Arentsen said.
Service aboard the Strip and Downtown Express bus will start two hours earlier than usual at 7 a.m. from Monday to Thursday, RTC spokesman Brad Seidel said. The RTC will also provide additional buses along routes traveling near the convention center to maintain on-time performance, including the Centennial Express and Route 203.
"We recommend for all large conventions that if you don't have business in the area, it is best to avoid it," Seidel said. "If you do need to be in the area, then allow yourself some extra travel time."
McCarran International Airport could see an unusually high number of travelers Thursday and Friday as conventioneers head home. Airport officials are working with the Transportation Security Administration to ensure the proper staffing levels for security checkpoints, McCarran spokesman Chris Jones said.
"NAB is a big show, but it's nothing on the level of CES," Jones said. "McCarran has a long history with this event so barring something unforeseen, I wouldn't expect travelers to experience anything unusual here when leaving Las Vegas after the show."
Contact Art Marroquin at amarroquin@reviewjournal.com or 702-383-0336. Follow @AMarroquin_LV on Twitter.
Tech columnist's reports
Harrison Keely, the Las Vegas Review-Journal's Inside Tech blogger and columnist, will report from the National Association of Broadcasters Show all week. Follow him on Twitter — @HarrisonKeely — and check for his updates on gadgets and trends at reviewjournal.com.