I-15 lanes to be affected by construction in Mesquite
January 25, 2016 - 1:52 pm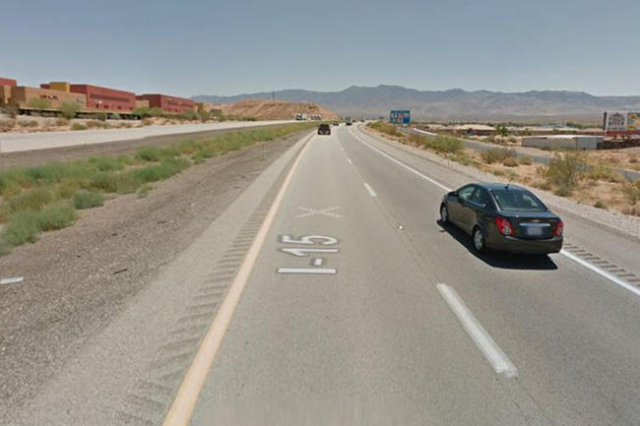 Left highway shoulders will be restricted on northbound and southbound Interstate 15 in Mesquite through Friday as Nevada Transportation Department contractors begin work on a new exit at milepost 118.
Restrictions will be in place from 6 a.m. to 3 p.m.
The closure is to set up barrier rails and pour median bridge footings as part of the city construction of a new $14.7 million diamond interchange.
"The project provides a direct route to the 650-acre Mesquite Technology and Commerce Center, improving pickup and drop-off efficiency," department spokesman Tony Illia said. "It also limits heavy truck traffic on surface streets for smoother commutes."
The project is scheduled for completion in June.
Las Vegas-based Meadow Valley Contractors is the design-build contractor for the project with Horrocks Engineers, St. George, Utah, as construction manager.