October 16, 2010 - 11:00 pm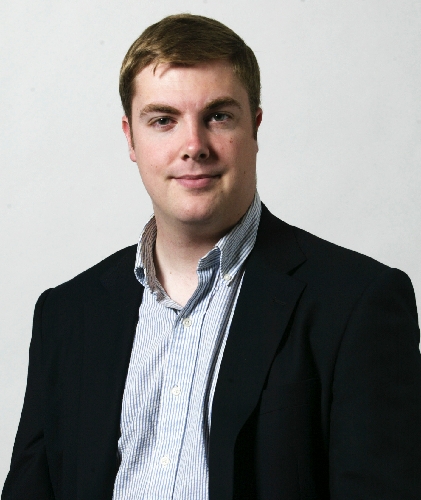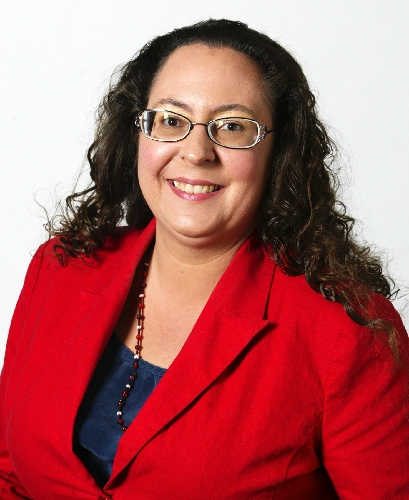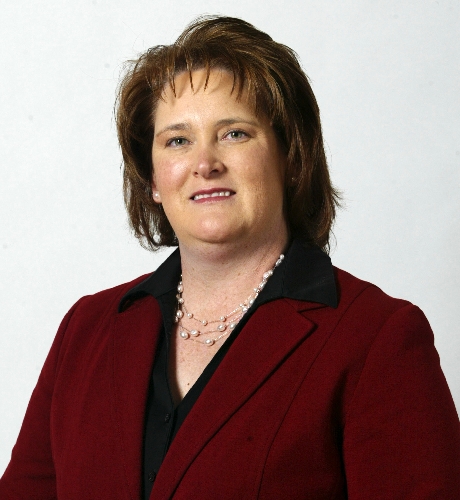 Democratic Assemblywoman April Mastroluca faces two challengers as she seeks a second term in District 29.
Republican Dan Hill and Libertarian Erin Lale each hope to unseat Mastroluca, an Eldorado High School graduate who has lived in Las Vegas since she was 6 months old.
"This is a very winnable race," said Lale, who runs a gallery and a nonprofit artists' co-op in Henderson. "Neither of my opponents have a whole lot of name recognition."
Lale, meanwhile, still gets recognized from the local television commercials she did for the science fiction novelty shop she owned more than a decade ago. Apparently, she made a pretty memorable Lt. Uhura from "Star Trek."
Mastroluca said her reason for running is simple: "There's still a lot of work to be done."
Specifically, she said the state must find more services to eliminate or consolidate in order to plug its massive budget shortfall.
She said lawmakers also have to consider ways to generate additional revenue, although any new tax must be "fair and stable" and designed to protect small businesses and middle class taxpayers.
"I think we have to consider all our options, but we also have to weigh the consequences," said Mastroluca, who works as a field representative for the National Parent Teacher Association.
She said she also wants to continue the work she started to improve the state's education and child welfare systems.
Hill said he is running to protect small- business owners and other taxpayers from tax hikes that fuel increased government spending.
"Nevada's families are obviously tightening their belts," he said, and government should do the same.
Hill said the state budget deficit can be managed through reasonable and "fairly modest" cuts, as long as overall spending does not increase.
In particular, he said, the state can no longer afford to generally pay its workers 12 percent more than the national average and 28 percent more than comparable private sector jobs.
He also wants to see lawmakers take a more active role in education by dictating how money should be spent rather than simply giving funds to the districts in a lump sum.
Asked how he is differentiating himself from the incumbent, Hill said, "I think a vote for my opponent (Mastroluca) is a pretty safe vote for tax increases."
Lale can sum up her plans in just six words: "stimulate the economy by adding freedom."
A Libertarian for more than 20 years, she said the state could save as much as $500 million by "ending marijuana prohibition," and thus ending the need to arrest and lock up marijuana offenders.
She also said the state can spur job growth by granting a one-year tax amnesty on new business start-ups and spur tourism by legalizing gay marriage and lowering the drinking and gambling age to 18, the same age at which a person can be trusted to handle a machine gun in the U.S. military.
Democrats outnumber Republicans by more than 1,300 in District 29, according to the most recent voter registration totals.
Lale is one of only 160 registered Libertarians, but the district is home to 4,156 nonpartisan voters.
Contact reporter Henry Brean at hbrean@reviewjournal.com or 702-383-0350.
2010 GENERAL ELECTION VOTER GUIDE
ASSEMBLY DUTIES
The duties of Assembly members include passing legislation, reviewing, amending and approving the state budget submitted by the governor, and reviewing the performance of state agencies. They serve two-year terms. Candidates who prevail in this year's election will be paid $8,760 for the first 60 days of the 120-day regular legislative session. They also will receive $161 a day for living expenses and reimbursement for housing, travel and other expenses.