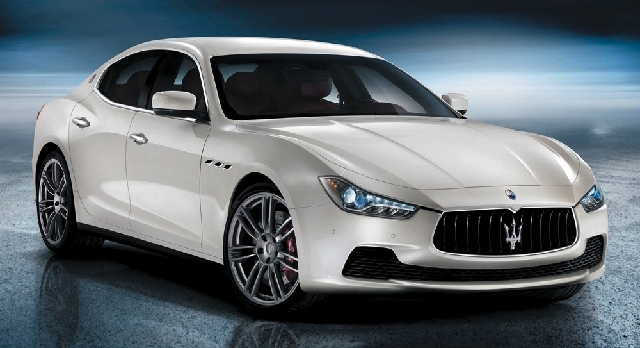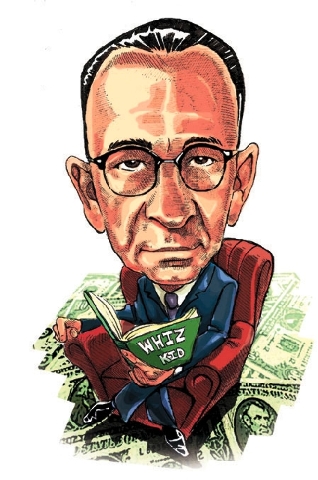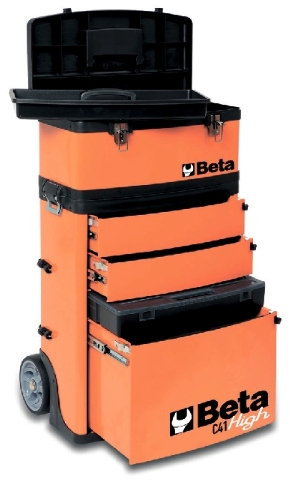 Drawing Board
2014 Maserati Ghibli: Fiat owns Maserati as well as Ferrari. The Ghibli name dates back to the mid-1960s when it was a sleek and expensive two-seat fastback. However, the upcoming version looks similar to the existing $130,000 Quattroporte, but will sell for about half as much. How? It will be based on the Chrysler 300 platform (originally developed by Mercedes-Benz) and will use a Chrysler-based turbocharged 3.0-liter V-6 as well as an optional V-8 sourced from Ferrari.
Auto Trivia
n The term "brake horsepower" comes from a device called a "Prony" brake. It was invented in 1821 by French mathematician and engineer Gaspard de Prony to measure torque at the output shaft of an engine.
n According to tire maker Pirelli, wear and tear on the tires resulted in estimated 22,400 pounds of rubber deposited on the various tracks throughout a Formula One racing season.
Who am I?
To guess his secret identity, read the following clues.
1. He was one of a handful of "whiz kids" who helped Henry Ford II bail out his company after World War II.
2. Tackling more than one problem at a time was his strength. That would eventually earn him the Ford presidency 15 years after he began.
3. Based on his own experience in a collision in 1965, he became a proponent of automotive safety, lobbying government for support and change.
4. He eventually became the dean of Stanford Business School in California, a position he held for 10 years.
Still stumped?
Arjay Miller was one of 10 so-called whiz kids tasked with turning Ford around. At the time, the company was losing $1 million a day, big money in the 1940s.
What's up, auto doc?
n One of the more interesting engine technologies out there today is something that Fiat calls "Multiair." Rather than using a rotating camshaft to open the intake valves — and valve springs to close them — the Multiair engine uses hydraulically operated valves that are electrically actuated. This allows computer controlled opening and closing of the valves, which means that process can be tailored cylinder by cylinder and depending on engine speed and throttle position. It's potentially infinitely variable within the physical limitations of the engine, of course, and it's much more flexible than a camshaft. According to Fiat, it improves performance and optimizes fuel economy. Multiair technology is found in the Fiat 500 and the Dodge Dart in both turbocharged and non-turbocharged versions.
n Trading in your thirsty vehicle for a thrifty one looks great on paper, but what you save all depends on how you drive. A new gas-electric hybrid appears to be a great idea, but you have to drive a certain way to be thrifty, otherwise fuel economy will fall way short of your expectations.
But the fact is that if you need to drive a hybrid a certain way to realize the benefit, you also can drive your current vehicle in a manner that tears a smaller chunk out of your wallet. Some companies even sell "eco-meter" lights that let you know when you're being wasteful. The point is this: that saving fuel is just as much about your mindset as it is the vehicle you're driving.
eBay watch
1966 Ford Mustang, sold for $9,650: Part of this Mustang's charm is that it's as basic as can be. The engine is a lowly 120-horsepower, 200-cubic-inch six-cylinder attached to an automatic transmission (one of the car's few options). The interior has a bench seat with folding armrest instead of buckets. They, along with a floor console, were part of the optional Pony Package. The car appears to have led a relatively easy life in Florida, hence the high-winning bid.
Top Gear
Beta C41H Tool Trolley, $529, www.
pegasusautoracing.com: The steel-and-plastic rolling storage unit weighs 54 pounds empty and is 36¼ inches tall by 21 inches wide and 10 inches deep. The top portion can be detached from the base and used as a hand-carried box, while the lower cabinets' three lockable slide-out compartments can store a variety of tool shapes and sizes (there are also bungee cords attached to the Tool Trolley for transporting larger objects. When not being wheeled around, the telescoping handles fold out of the way.