Bring Area 51's UFO secrets into the open, Clinton tells Kimmel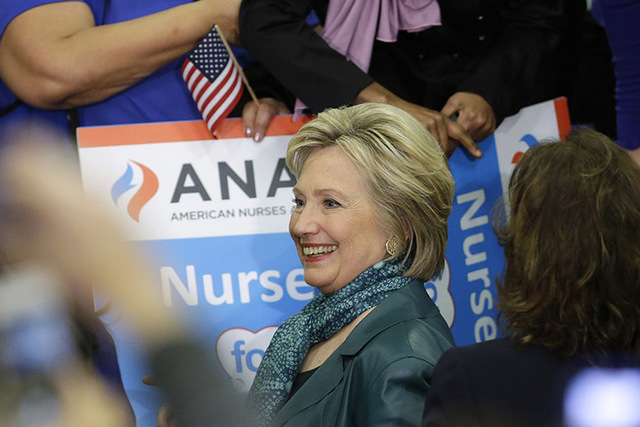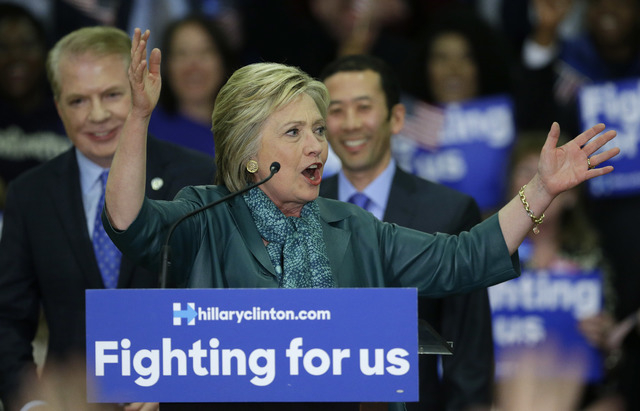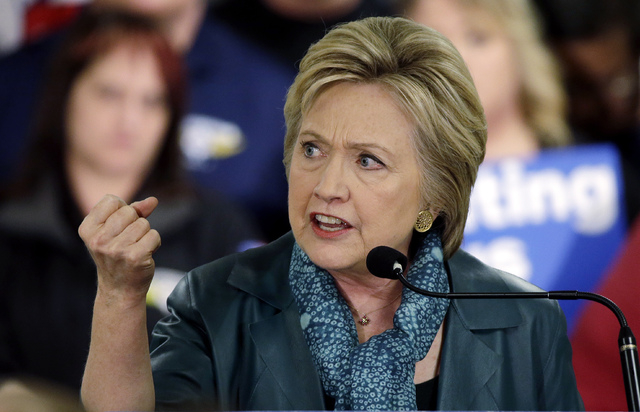 Hillary Clinton has made a pitch to UFO enthusiasts.
The Democratic presidential candidate wants to open the government's secret files on the Air Force's Area 51 installation in Nevada if she is elected as long as it doesn't affect national security.
She spoke on the topic Thursday during a late night ABC television talk show.
"I would like us to go into those files and hopefully make as much of that public as possible," she told host Jimmy Kimmel. "If there's nothing there, let's tell people there's nothing there."
Clinton said if there "is something there, unless it's a threat to national security, I think we ought to share it with the public."
She noted that there's a new name for unidentified flying objects, or UFOs. "It's unexplained aerial phenomenon. UAP. That's the latest nomenclature," Clinton told Kimmel.
Air Force officials maintained their silence about the Area 51 facility, 90 miles north of Las Vegas, which is known for space alien lore and testing of high-tech stealth aircraft.
"We do not have a response in this matter," the public affairs team at Nellis Air Force Base wrote in a reply Friday to a Review-Journal email seeking reaction to Clinton's remarks.
John Pike, director of GlobalSecurity.org, an Alexandria, Va.-based defense information website, said it's time to open the dialogue on Area 51 between government officials and the public.
"Given the declassification of the extremely detailed official histories of programs that were developed at Area 51, and the fact that other programs have already been retired surely by now, Area 51 has cooled off to the point that it can be discussed," Pike said.
He was referring to the release of once-classified documents in 2013 that lifted the shroud on the U-2 and SR-71 spy plane programs. The 407-page history, "The Central Intelligence Agency and Overhead Reconnaissance," also revealed Area 51's role in Oxcart, the CIA code-named program that produced the Lockheed A-12 spy plane, the nation's first stealth aircraft.
Pike's reference to other programs that have been retired was aimed the F-117A Nighthawk, a radar-evading black stealth jet with an oblique, batlike shape that was developed at Area 51 in the late 1970s and early 1980s. The fleet was retired at the Tonopah Test Range in 2008.
It was Hillary Clinton's husband, Bill Clinton, who kept the lid on Area 51 when he was president, signing a 1995 executive order that acknowledged the existence of the installation as "the Air Force's operating location near Groom Lake, Nevada," but kept its function and operations secret and exempted it from environmental regulation.
Former Area 51 security officer Fred Dunham has said he has been through every building at Area 51 when he worked there in the 1980s and saw no evidence of extraterrestrial life or frozen space aliens.
"That's all campaign rhetoric talking about UFOs and crap that doesn't exist," Dunham said.
He said Hillary Clinton should instead focus on making the Energy Employees Occupational Illness Compensation Program law "work the way it was supposed to work and get off this misinformation about UFOs."
Dunham suffers from chronic obstructive pulmonary disease that he blames on inhaling dioxin-laced fumes when he monitored open-pit burning of toxic, stealth coatings. His compensation claims have been denied by the Labor Department on a technicality he disputes about his former employer, EG&G Special Projects, not considered a Department of Energy contractor at Area 51.
He wants the government to hold accountable the officials who ordered open-pit burning at Area 51 contrary to federal environmental laws.
Contact Keith Rogers at krogers@reviewjournal.com or 702-383-0308. Find @KeithRogers2 on Twitter.