BYU-Idaho says male students can't sport the 'man-bun' hairstyle
September 18, 2015 - 3:08 pm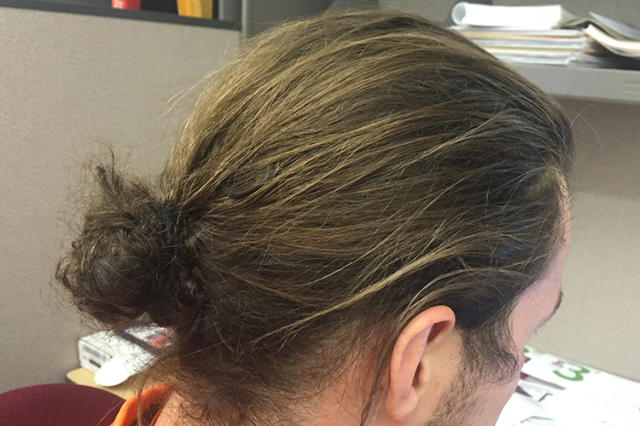 Brigham Young University-Idaho is taking a stance on the trending "man-bun" hairstyle — and it's not looking good for BYU-Idaho students.
"We would consider the 'man-bun' to be an extreme hairstyle," Tyler Barton, Student Honor Administrator, told East Idaho News.
BYU-Idaho, a university owned by The Church of Jesus Christ of Latter-day Saints, requires students to adhere to a strict honor code while in school. The honor code consists of many rules and includes dress and grooming standards.
The dress standards campus attire portion of the honor code for men states, "Hairstyles should be clean and neat, avoiding extreme styles or colors, and trimmed above the collar leaving the ear uncovered. Sideburns should not extend below the earlobe or onto the cheek. Men are expected to be clean shaven, mustaches, if worn, should be neatly trimmed and may not extend beyond or below the corners of the mouth. Beards are not appropriate."
The Scroll, BYU-Idaho's student newspaper, took to campus to see what students thought of the "man-bun" ban.
"I mean, they're a little distracting sometimes, but if girls can wear buns why can't boys?" Robbyn Gimm, a freshman, told the Scroll.
Other students agreed, but some had the opposite stance.
"I don't think they are appropriate," junior Allison Astel said. "Just like with shaving and appropriate groom and dress, I feel like it raises the standard of our education and we're expected to have a clean appearance and I think that man-buns don't really represent what our university stands for."
Like the RJ on Facebook: