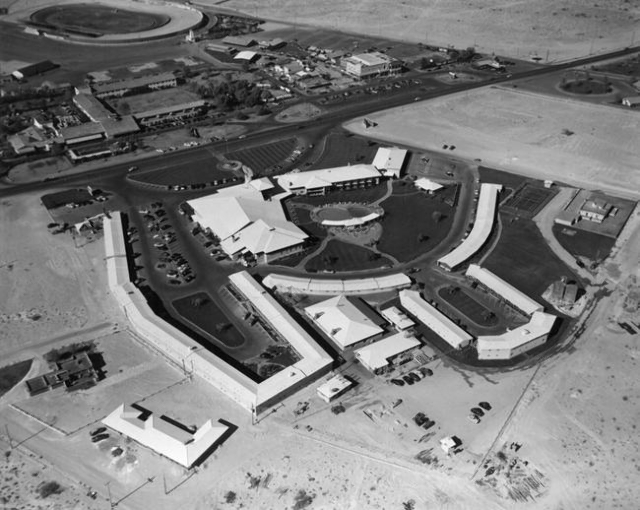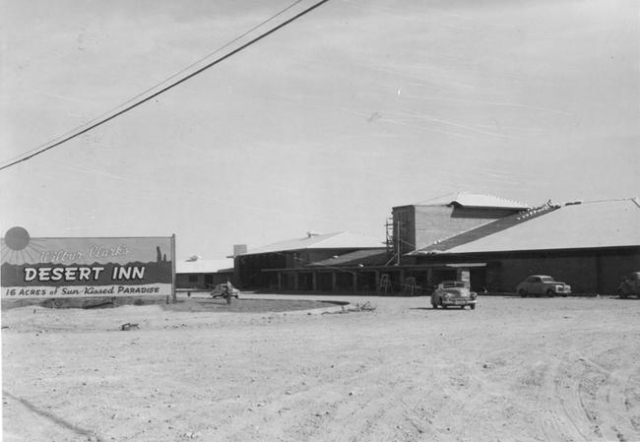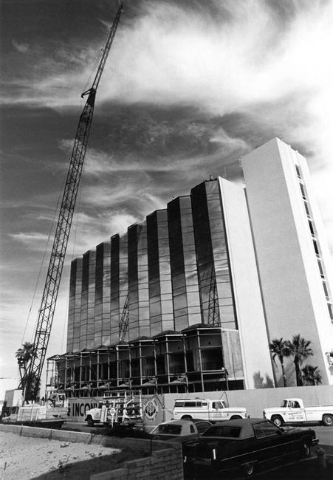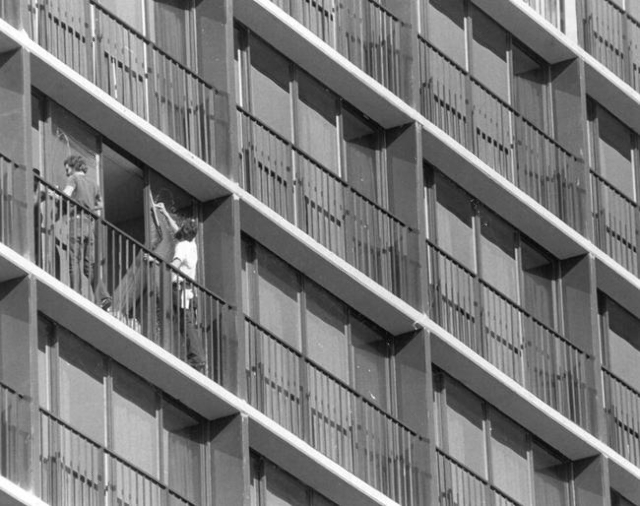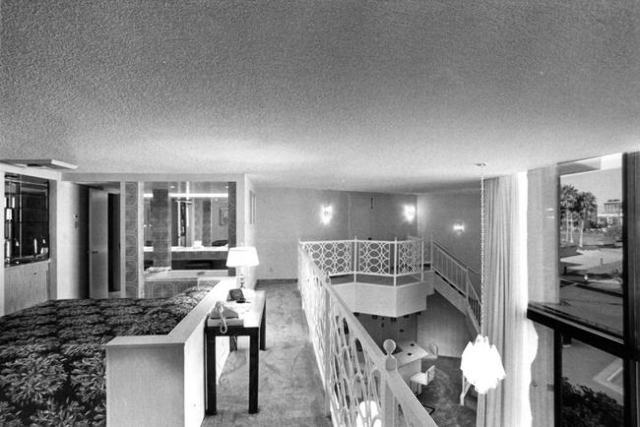 When Wilbur Clark's Desert Inn opened in April 1950, the sign outside featured a Joshua tree with not much surrounding it while on the inside headliners and celebrities celebrated "the greatest opening in the history of Las Vegas."
The Review-Journal, on April 25, 1950, featured the new hotel's opening in a photo spread featuring everyone from Clark himself to the mayor at the time, Vail Pittman. Also in attendence was "Mrs. Van Heflin," as she was captioned — wife of Van Heflin, known for his role in "Johnny Eager."
An advertisement from the hotel ran in the same issue, thanking attendees "for helping us make this the greatest opening in the history of Las Vegas." Opening night featured performances by Edgar Bergan with Charlie McCarthy and Mortimer Snerd, Vivian Blaine and the Ray Noble Orchestra.
In 1966, Howard Hughes arrived, renting the top two floors, according to a 1999 RJ report. After refusing to leave after 10 days, he started negotiations to buy the hotel and became the owner early in the next year. The hotel was owned in 1986 by Kirk Kerkorian, and a few years later, in 1993, it was sold once again.
In 2000, Steve Wynn became owner and (long story short) the space is now occupied by the Wynn Las Vegas.
Check out the photos above.
Contact Kristen DeSilva at kdesilva@reviewjournal.com. Find her on Twitter: @kristendesilva