CONSTABLE LAS VEGAS TOWNSHIP
October 16, 2010 - 11:00 pm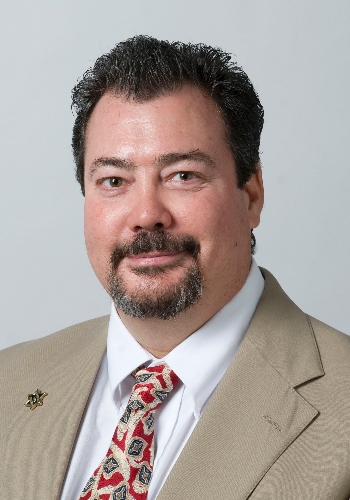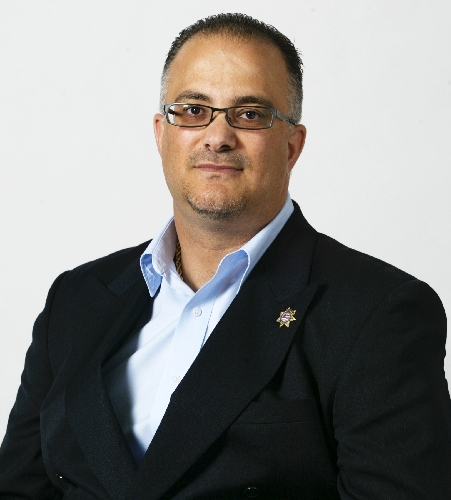 There will be a new Las Vegas constable in 2011.
Democratic candidate John Bonaventura unseated longtime incumbent Robert "Bobby G" Gronauer in the June primary, snatching 43 percent of the vote to Gronauer's 38 percent.
How did Bonaventura manage to defeat Gronauer, a former Las Vegas police officer widely known for resurrecting the constable's office from scandal and a budget in the red?
"I think I just outworked him," Bonaventura said. "I think that he didn't take anybody serious in the primary. … We didn't outspend him, that's for sure."
Financial records indicate Gronauer raised $75,000 and spent $42,000 in the primary.
Bonaventura, a former state assemblyman, correctional officer and security officer, reported spending just $1,400, all on campaign signs.
He will now face Republican candidate Peter F. Gariano, a former deputy chief constable under Gronauer, and Independent American Party candidate Lee S. Anderson. Anderson did not respond to inquiries for this guide.
Gariano, who received 62 percent of the primary vote, worked as a deputy constable from 1990 to 1998 and was promoted to chief deputy constable in 1999, a position he held until he became a Henderson city marshal in 2003.
Gariano said voters may have mistaken Bonaventura for his widely known cousin, Joe Bonaventure, a Clark County justice of the peace, despite the different spelling of their names.
He also accused Bonaventura's campaign of removing his own campaign signs, including one placed prominently on the corner of U.S. Highway 95 and Kyle Canyon Road.
"That's the type of stuff we're having to deal with," Gariano said. "We're not retaliating, we're just going back to business. But that's not the type of guy we want in the constable's office."
Bonaventura denied the accusations and dismisses Gariano as a political novice.
"He doesn't understand how it is to run for office. I've had plenty of signs go missing. … It's part of the attrition rate of campaigning."
Late last week Bonaventura was also taking flak after a letter he allegedly wrote in 1993 was circulated to media outlets. Purportedly written at a time the Assembly was contemplating decriminalization of sodomy, the assemblyman assures a constituent he would not vote for a bill to "legalize perverted sexual acts."
Bonaventura was not shy about his views on the legislation. In a 1994 article the Los Angeles Times noted he had a "No Rights for Sodomites" bumper sticker on his desk. Last week he did not respond to calls seeking comment, but told a television reporter the letter may have been fabricated, or could have been a mistake sent out by his former office help.
Gariano said the views expressed in the 17-year-old letter are disturbing.
"He said it's a fake, and now he's blaming his interns for doing that?" Gariano said. "A constable deals with a number of different people and minorities, and you have to treat everybody equal."
Both candidates stressed that they would follow Gronauer's example and would not make major changes to daily operations. The office currently operates in the black, with $3.3 million in fees collected in the past fiscal year.
Bonaventura said he is a University of Nevada, Las Vegas graduate with a lot of experience in law enforcement — and most important, in administration.
Gariano, a high school graduate, said he is the most qualified candidate for the constable's job, with nearly 13 years of experience in that office.
"My experience speaks for itself," he said.
Contact reporter Mike Blasky at mblasky@
reviewjournal.com or 702-383-0283.
2010 GENERAL ELECTION VOTER GUIDE
CONSTABLE DUTIES
Constables serve Justice Court orders, including arrest warrants, garnishments of wages and evictions. The Las Vegas Township constable is paid $103,456 per year while others get county benefits plus a small stipend. Almost all of their compensation comes from fees for each service. All are elected to four-year terms.
NOT PICTUREDName: Lee S. AndersonParty: Independent American PartyAge: N/AOccupation: N/A