Cortez Masto files as candidate for US Senate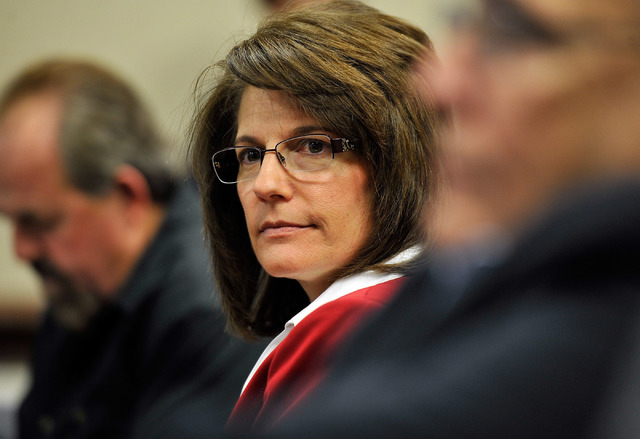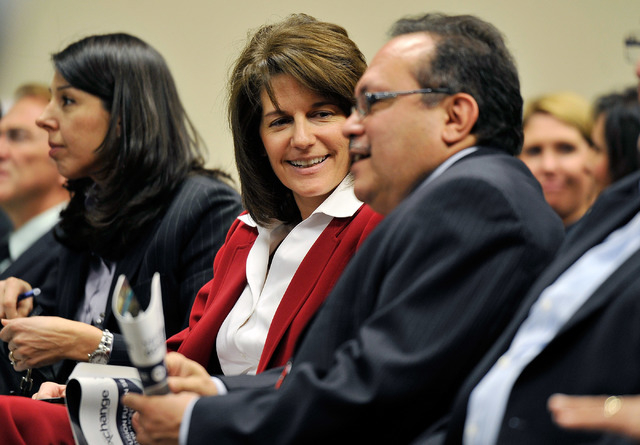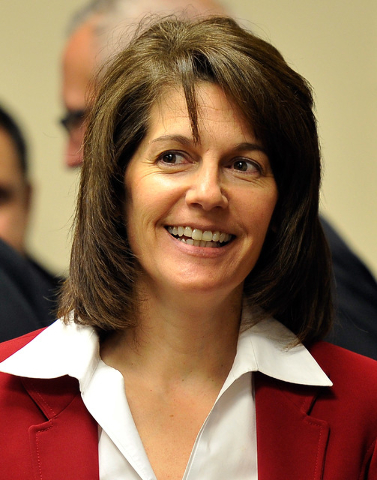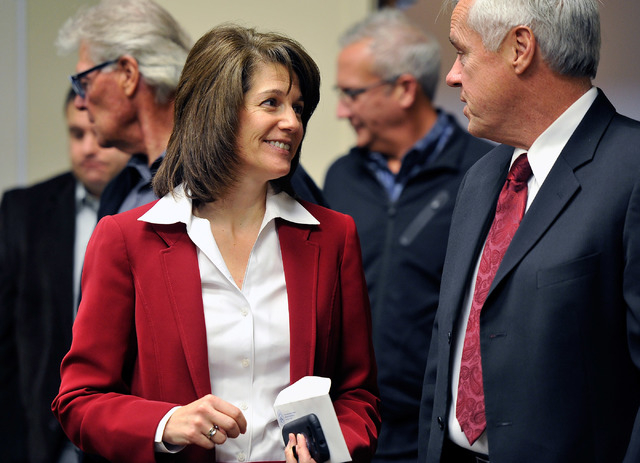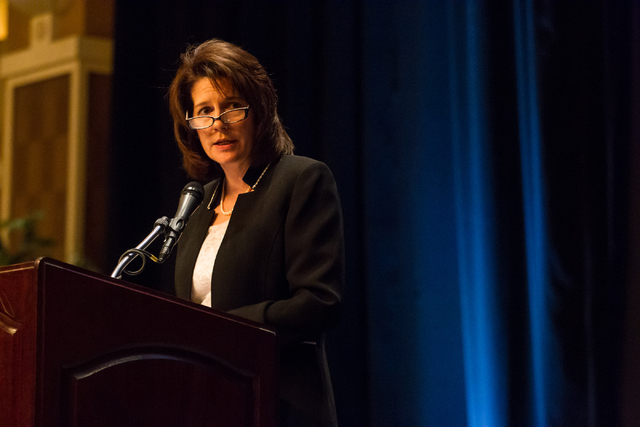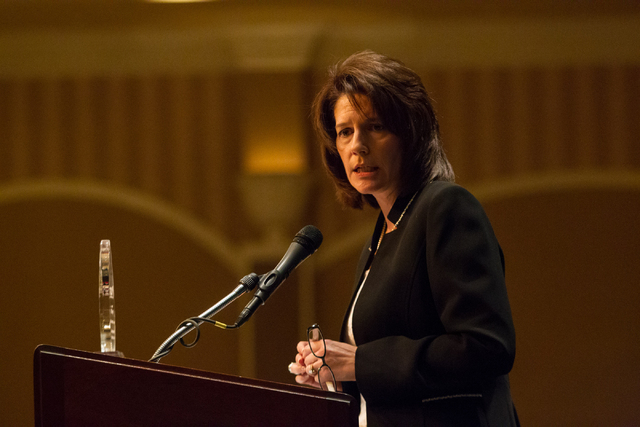 Catherine Cortez Masto filed Tuesday to run for U.S. Senate.
Cortez Masto, who is on the Democratic ticket, is running for the Senate seat of outgoing U.S. Sen. Harry Reid, D-Nev.
The former Nevada attorney general had announced her run in April. The open Senate race is one of a few that could tilt either way in the election, and the race will be nationally watched as Democrats and Republicans wrestle for control of the Senate.
Cortez Masto said her campaign is about "making sure everyday Nevadans have a voice."
Although the economy has rebounded, there's still work to be done in Nevada, Cortez Masto said. She supports a federal minimum wage of $12 an hour as a starting point and college affordability, among other issues.
"People are still struggling," she said. "They still want a roof over their head. They still want jobs. We're moving in the right direction, and it's a great thing to see, but there's still a lot of struggle and they want someone who's going to fight for them."
U.S. Rep. Joe Heck, R-Nev., is running for the GOP nomination for the Senate seat. Heck announced last July he's running.
The two candidates have the most name recognition and financial support in a crowded field of hopefuls.
The race has attracted 13 other Republican, Democratic, independent and third-party candidates. Democrats Allen Rheinhart, Bobby Mahendra and Liddo O'Briant have filed. Republicans who have filed include D'Nese Davis, Eddie Hamilton, Robert Leeds, Carlo "Mazunga" Poliak, Juston Preble and Bill Tarbell. Independent candidates Tony Gumina, Thomas "Tom" Sawyer and Jarrod Williams have filed. Independent American Party candidate Tom Jones has also filed.
Las Vegas City Councilman Steve Ross, also mayor pro tem, filed Tuesday to run for the Clark County Commission seat that represents District B, which extends north from the Las Vegas metro area into Mesquite and rural communities such as Moapa and Overton. Ross, who is running on the Democratic ticket, will face Commissioner Marilyn Kirkpatrick, a Democrat, in the June 14 primaries. Kirkpatrick, also a former assemblywoman and speaker in the Assembly, was appointed to the post in August 2015, after Commissioner Tom Collins resigned. Republican Kevin Williams is also running for the seat.
In the 1st Congressional District, two Republican candidates, Louis "Blulaker" Baker and Stephanie Carlisle, a banker, filed Tuesday, making the GOP nomination a four-way race. Baker couldn't be reached for comment to give his occupation. Mary Perry, an attorney, and Jeffery Miller, a tour guide, are also running for the GOP nomination.
The Republican candidate who prevails in the primaries will face U.S. Rep. Dina Titus, D-Nev., is running for re-election to a third two-year term. The district goes from McCarran International Airport north to downtown Las Vegas.
The deadline for filing is Friday.
Contact Ben Botkin at bbotkin@reviewjournal.com or 702-387-2904. Find him on Twitter: @BenBotkin1