Democrats roll past Republicans in record Nevada early voting turnout
October 24, 2016 - 8:26 pm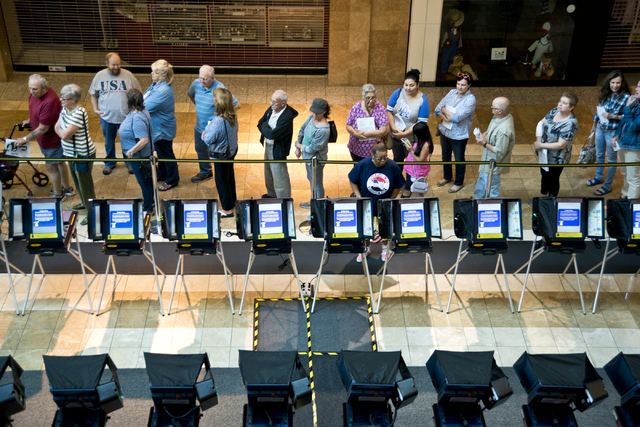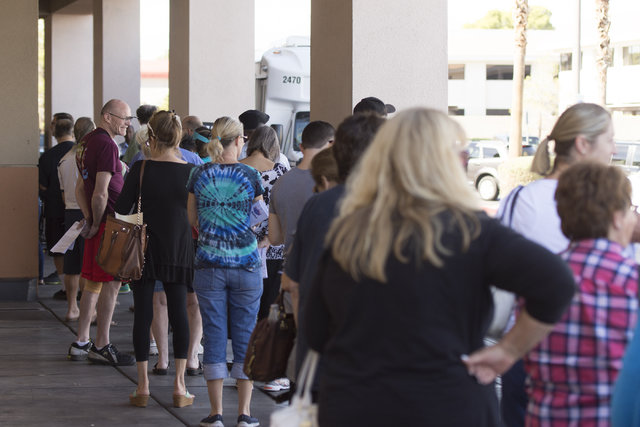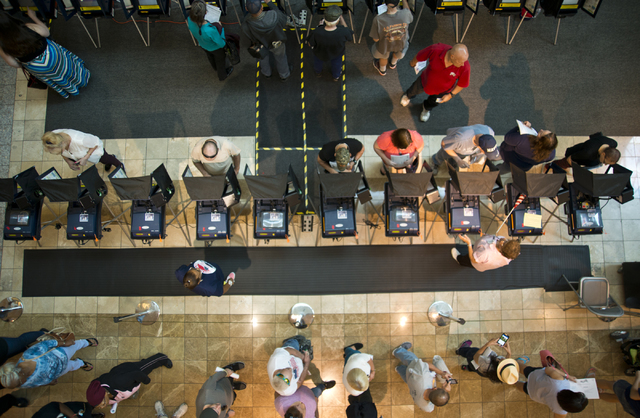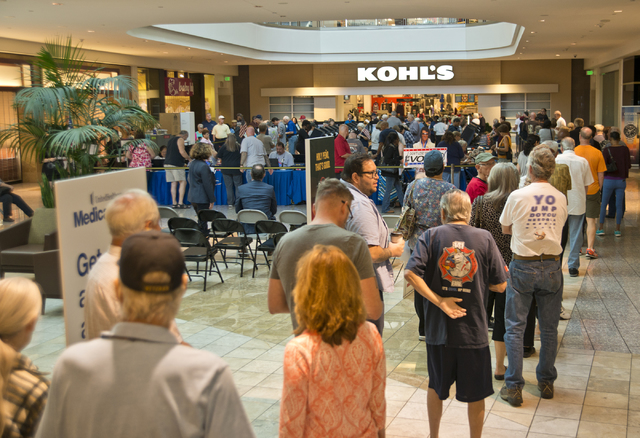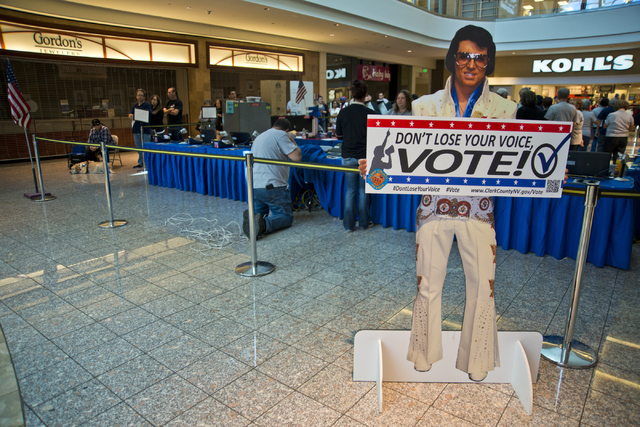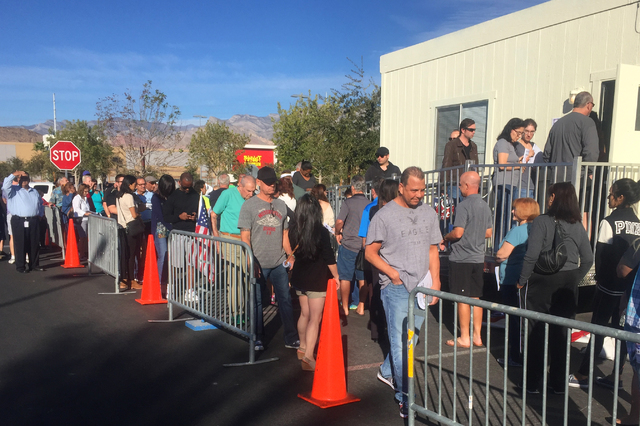 Democrats dominated the first two days of early voting in Nevada, accounting for more than half of the ballots cast over the weekend.
Of the 92,339 votes cast in-person statewide Saturday and Sunday, 47,402 were Democrats and 28,178 were Republicans, according to the Nevada Secretary of State's website. That's a margin of 51 percent to 30 percent.
With absentee and mail-in ballots, that percentage margin narrows to 48-33.
That's good news for Democrats in heated federal races across the state, such as U.S. Senate candidate Catherine Cortez Masto and congressional candidate Jacky Rosen, according to UNLV political science professor David Damore.
Upwards of 60 percent of the votes cast in Nevada will come in before the Nov. 8 Election Day. Getting a jump early is a big part of the Democrat's strategy and "they are executing it very well," Damore said Monday.
The biggest disparities are within the state's two urban hubs, Clark and Washoe counties.
In Clark, which has long been the Democratic base of the state, Democrats hold a nearly 2-to-1 voter lead thus far, with Democrats making up 53 percent of the vote to Republicans' 28 percent.
But Washoe County seems to be where Democrats have made huge strides. During 2012 early voting, GOP and Democratic voters turned out in Washoe almost evenly. But through two days this year, Democrats have shot to a 2,600 raw-vote lead over Republicans, and make up 50 percent of the votes cast compared to 33 percent for GOP voters.
Still, Damore said two days' worth of votes isn't enough to make judgments on specific races, and noted that Republicans historically turn out better on Election Day than during early voting.
Rosen, running against Republican Danny Tarkanian in the hypercompetitive 3rd Congressional District, will need more than just high Democrat turnout to win the seat, Damore said. Democrats hold a raw lead of about 9,500 registered voters in a district that has 402,000 active voters, according to the state.
"I think that will be a very close race, much closer than the presidential race there. Every early vote they can get there is important. They will need the nonpartisans to win the race," Damore said.
He added that those nonpartisans are difficult to predict because some will wind up voting for a single party down-ballot, while a smaller percentage decide race-by-race.
Contact Colton Lochhead at clochhead@reviewjournal.com or 702-383-4638. Follow @ColtonLochhead on Twitter.