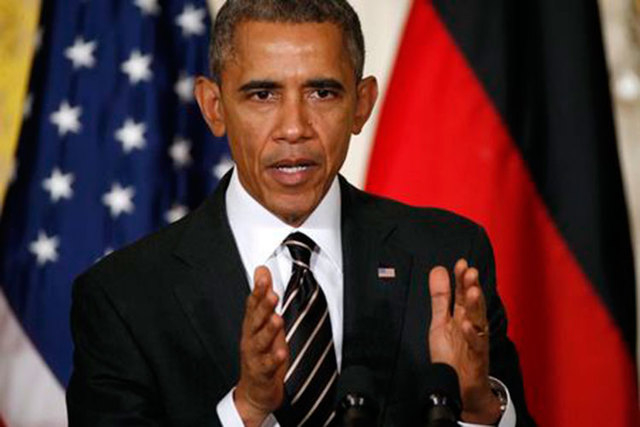 WASHINGTON — A federal court on Friday temporarily halted the Obama administration policy of detaining mothers and children seeking asylum in the United States.
The American Civil Liberties Union had filed a lawsuit in December against the so-called no-release policy by the Immigration and Customs Enforcement agency on behalf of mothers and children who said they had fled violence in Central America.
ICE, a part of the Department of Homeland Security, had implemented the policy during a spike in illegal entries into the United States from Central America during the summer.
The ACLU said that by holding mothers and children who had fled violence and persecution, the administration had sought to deter other asylum-seekers from coming to the United States.
Judy Rabinovitz, deputy director of the ACLU's Immigrants' Rights Project, said the ruling by the court in Washington, D.C., "made clear that the government cannot deprive individuals of their liberty merely to send a message to others."
"This ruling means that the government cannot continue to lock up families without an individualized determination that they pose a danger or flight risk that requires their detention," she said in a statement.
The court's ruling said the mothers had shown "credible fear" of persecution in their homelands, meaning they would likely be granted asylum in the United States. In the past, most immigrants who had entered the country illegally but met the "credible fear" criteria were not detained while their cases were being decided.
On Monday a federal judge in Brownsville, Texas, had temporarily blocked President Barack Obama's executive orders to shield millions of people who are in the United States illegally from deportation, backing 26 states that argued Obama had overstepped his legal authority.