February 25, 2011 - 2:04 am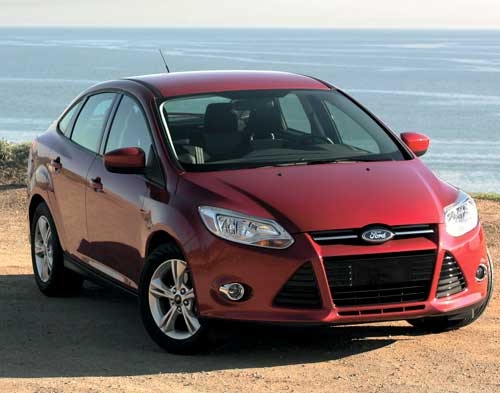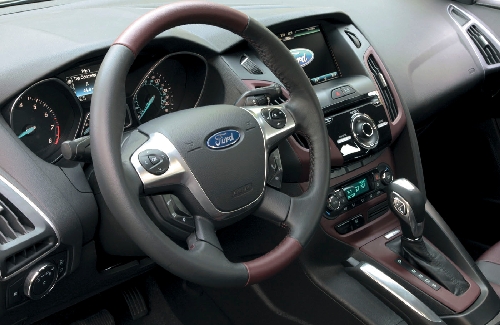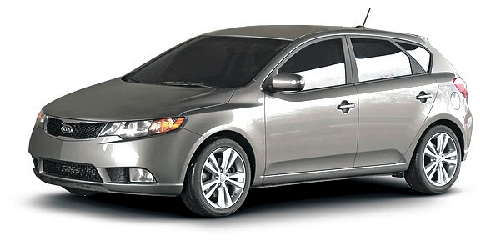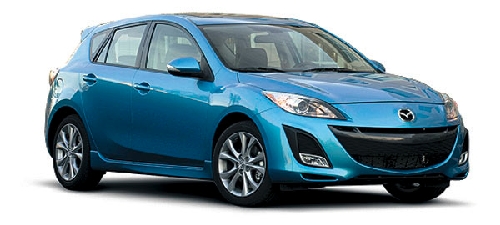 The days of North Americans being one step behind the rest of the world seem to be coming to an end.
It was assumed that we simply weren't interested in stylish, firm-riding hatchbacks that Europeans were driving, so they were seldom offered here. After all, we liked soft-riding, pudgy cars with spoilers and plastic body cladding, right? We never did, really, but that's what we got.
The upshot was that our Ford Focus was not the same as the European Ford Focus: not even close.
But the cost-saving, global-design movement is changing the way the game is played and many excellent European models are now showing up.
The 2012 Ford Focus and its smaller Fiesta relation are closely similar to models available throughout the world. The only major difference is that a four-door sedan body style has been added to both lineups for our market. As well, the Fiesta originates from Ford's Mexico plant, while the Focus rolls off the assembly line in Wayne, Mich.
There's little or no resemblance to the somewhat bland and underpowered 2008-'11 Focus. The new version is longer, wider and the front and rear wheels are set farther apart. Although the sedan's trunk has shrunk a bit, the hatchback provides cavernous stowage, especially with the rear seat folded forward.
Styling-wise, it's also a whole new ball game. Parked alongside its Fiesta relation, the Focus looks positively aggressive with its wide-open-mouth air intake and more planted stance.
For those who just can't get with the sleek-looking hatchback, the sedan version offers a more conservative silhouette. It's also the only style available if you order the price-leader Focus S, which begins at $17,000 (including destination charges). Note that attaching a trunk to this model adds about 7 inches in overall length.
The interior of either car is roomy and reasonably attractive, but oversize angel-wing, fresh-air vents and matching control-panel switches detract from what is an otherwise eye-pleasing cabin. It's the one bit of Euro-design that simply doesn't translate well on this side of the pond.
On the other hand, the standard 2.0-liter four-cylinder engine should be to everyone's liking. Output is pegged at 160 horsepower and 146 pound-feet of torque. That's 20 more horses and 10 more pound-feet than the rating on the outgoing 2.0-liter engine. In the next 12 months, Ford expects to add a high-output turbocharged power plant option, as well as an all-electric-powered model.
A five-speed manual transmission is standard on all models, while a six-speed automated manual gearbox is optional. The latter saves fuel by delivering lightning-quick gear changes, much faster than you could ever do with a traditional manual. There's no clutch pedal and it operates just like a conventional automatic, until you want to shift on your own, which is accomplished with an up-down button located under your thumb on the gear selector. Exact numbers haven't yet been released, but Ford claims the Focus will achieve a 40-mpg highway rating with the six-speed.
The Focus will also arrive with torque vectoring, a feature that most manufacturers will offer in the next few years. The system applies light braking pressure to slow down the inside wheel when the car is turning. This helps the car attack the corners with more precision by reducing its tendency to plow straight ahead (referred to as understeer).
A total of four trim levels will be available, beginning with the S sedan that comes with manual climate control, tilt and telescopic steering wheel and basic four-speaker audio system and 15-inch steel wheels. The SE sedan and hatchback add Ford's Sync voice-activated communications and entertainment system plus some minor interior/exterior upgrades, while SEL models improve on the basics with the six-speed automated manual transmission, dual-zone climate control, ambient lighting and 16-inch alloy wheels.
The top-run Titanium's full-load content includes touch-screen audio and climate controls, push-button start, 10-speaker Sony sound system and a sport-tuned suspension with 17-inch wheels.
On the extensive options list are leather-covered seats, power sunroof, navigation system, rearview camera and active park assist that will actually take over the parallel-parking chores for you.
The much-improved Focus shouldn't be viewed as just another econo-compact, but as Ford's mainstream model that can be outfitted according to taste and/or budget. It should also be a treat for anyone who appreciates an efficiently packaged car with European flavor.