Ford's flagship sedan returns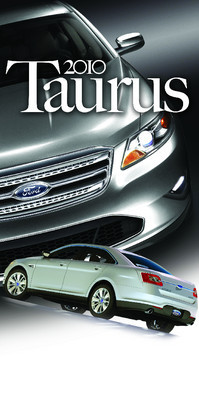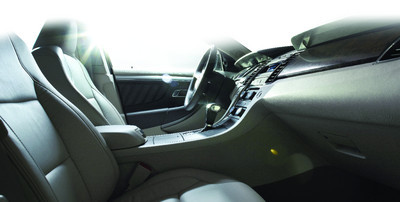 The vehicle's name is Taurus, but it could also be called the Phoenix.
Just as the bird of prey from mythology possessed death-defying regenerative powers, the latest version of Ford's flagship four-door also ramps up from near-fatal oblivion.
From the mid-1980s to the late 1990s, the Taurus garnered a devoted following, plus sizable profits for the Blue Oval automaker.
Since then, the car's gradual fall from grace seemed preordained, especially after the nameplate was retired in favor of the anonymous "Five Hundred" handle for the 2005 model year. Fortunately, then-newly installed Ford Chief Executive Officer Alan Mulally astutely ordered the cancellation of the Five Hundred and the restoration of the Taurus brand for the 2008 model year. Concurrently, Ford's product planners shifted into overdrive in devising an all-new Taurus that recaptures the spirit of the original.
Their final draft caught many by surprise when unveiled in early January 2009 at the North American International Auto Shows in Detroit. In a mere 24 months, the Ford team came up with an exciting new shape that, although not groundbreaking, certainly conveys a unique and elegantly aggressive style that has been absent in previous efforts.
Although not as large as the fleet-focused Crown Victoria, the new Taurus retains its predecessor's generous length and width and is actually about an inch lower due to a noticeably flatter roofline. The basic chassis architecture also returns, but has undergone significant stiffening and retuning to improve cornering (with a flatter stance), steering precision and ride comfort.
The cabin is highlighted by a Ford Mustang-inspired dashboard and control-panel layout that smoothly flows into a sizable floor console. Base-model interiors are mono-colored, while premium versions receive a fancier two-tone treatment.
Moving the new Taurus along is the familiar 263-horsepower 3.5-liter V-6 found in a variety of Ford products.
The base SE gets the standard six-speed automatic transmission with a system that prevents the car from rolling backward on an incline. The SEL and Limited editions are upgraded with steering-wheel-mounted shift paddles and a rev-matching program for smoother downshifts. In addition, the Limited offers all-wheel-drive as an option.
All-wheel-drive, however, is a standard part of the high-performance SHO package, a model that returns to the Taurus lineup following an 11-year absence. This raging bull is fitted with a twin-turbocharged 3.5-liter V-6 that produces 365 horsepower and 350 pound-feet of torque. The SHO also gets the paddle-shifted, rev-matching six-speed automatic. Other highlights include a unique grille, rear-deck spoiler, sport-tuned suspension, 19- or optional 20-inch wheels, leather-coated interior, 10-way adjustable front seat and push-button start.
The extensive list of available add-ons is highlighted by an exterior keyless-entry keypad and adaptive cruise control that maintains a safe distance from vehicles traveling in front.
Also available is blind-spot warning, an alert system that indicates when other vehicles are approaching from the sides while you're backing up and multicontour front seats that provide six-way lumbar support and "rolling pattern" massage.
As a parental-control program, Ford's MyKey mutes the audio system until the seat belts are buckled (and restricts audio volume thereafter), keeps the traction- and stability-control functions engaged and limits top speed to 80 mph.
Out-the-door pricing begins at $26,000 (same as the 2009 version), or $38,000 for the livelier SHO. That plus all the new features and equipment should ensure the Taurus's Phoenixlike good health for years to come.