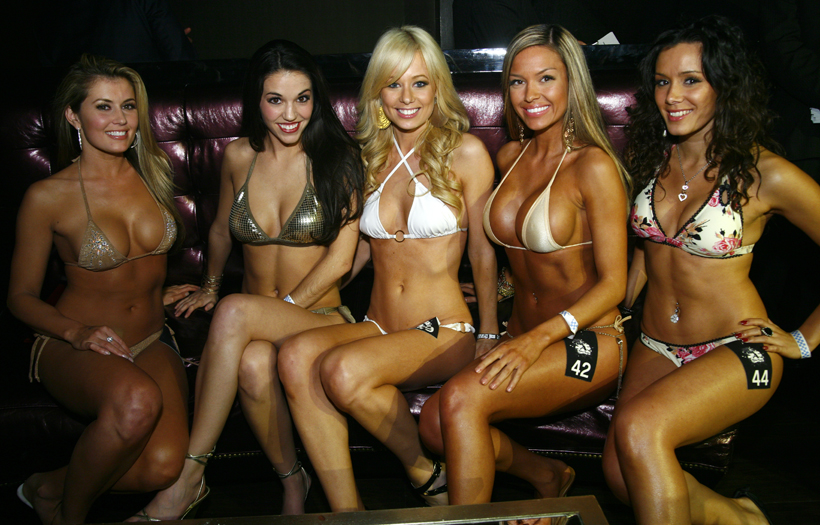 Helen Salas left her mark Wednesday at LAX nightclub inside the Luxor.
The former Miss Nevada USA, who received the crown after former Miss Nevada USA Katie Rees was dethroned, got the most cheers and loudest applause at the weekly Miss LAX bikini contest that will eventually lead to one woman being named Miss LAX in March.
Salas is now one of the finalists, with the winner landing a grand prize of $50,000 and an appearance on illusionist Criss Angel's hit TV show, "Mindfreak."